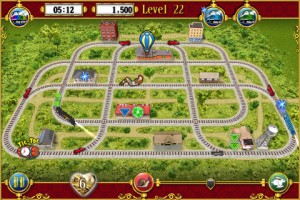 In celebration of their first update, Promo Ideas has made their game Wild Wild Train free for a limited time. We reviewed the game back in July and enjoyed it.
The goal of Wild Wild Train is to manage your trains and route them through the various switches on the tracks to pick up all kinds of different color-coded cargo which then needs to be delivered to the station with the corresponding color. Sounds simple enough, and the first few levels are pretty easy, but Wild Wild Train quickly adds multiple trains as well as bombs to be disarmed and damsels in distress to be saved by the special hero train.
If you missed it before or just never gave it a chance, here's your opportunity.
App Store Link: Wild Wild Train, Free