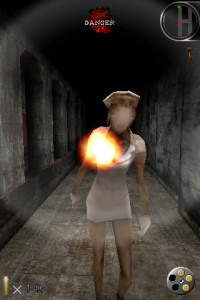 Here are a few interesting sales over the past couple of days:
Silent Hill: The Escape ($7.99 -> $0.99) – Konami's first person shooting game set in a creepy environment has seen a massive price drop from $7.99 to $0.99. So, if you've been curious about this title, now's a good time to try it.
Resident Evil 4 ($7.99 -> $2.99) – The mobile edition of Resident Evil 4. There was some very split opinions between those who loved the game and those who felt it paled in comparison to the original console version. Regardless of your position, a $5 price drop certainly makes it easier to pick up.
Dirt Moto Racing ($4.99 -> $0.99) – A solid off-road racer that's easily worth $0.99.
Crash Bandicoot ($5.99 -> $2.99) – One of the original kart racers for the iPhone, it seems they are starting to feel the pressure with Konami's Krazy Kart Racing and the upcoming Shrek Kart.
And, we've heard of one major game that will be holding a sale soon. Firemint's Real Racing [App Store] will see its first sale this weekend dropping from $9.99 to $6.99 temporarily. The sale should be live by Saturday morning, so keep that in mind if you've been holding out.