While EA may have a complete monopoly on NFL games on home consoles, the App Store is wide open for competition between industry giants Gameloft and EA who both have rights to the complete NFL franchise on the iPhone. In what quite obviously is a warning shot across the bow of the U.S.S. Madden battleship, Gameloft sent us these screenshots this afternoon complete with some details on what is coming in the next NFL 2010 [App Store] update that should be live in the next one or two weeks.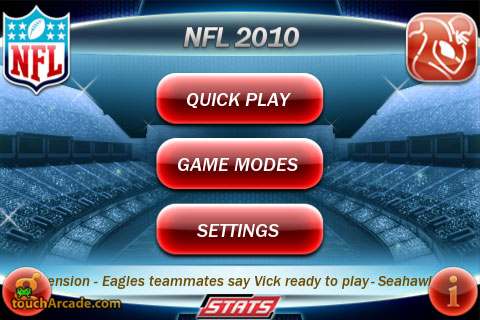 The official NFL RSS feed has been integrated in to the main menu, it's also aware of what you set as your favorite team in the options and will show you news about that team along with general NFL headlines. While I don't see too many people launching NFL 2010 to get their football news for the day, it's nice to see games doing more with the internet connectivity of the iPhone than online scoreboards.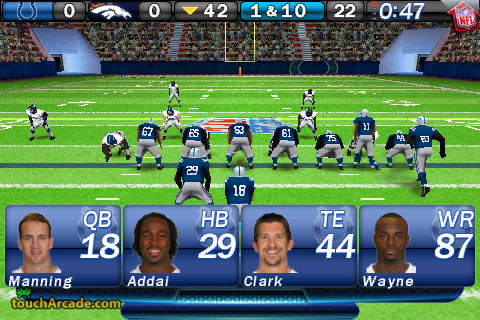 Player head shots have been added, along with improvements to both the offensive and defensive in-game AI, along with some difficulty balances adjusting how the game handles interceptions, passes, coverage, and other things like that. There will also be a new playbook with additional basic plays.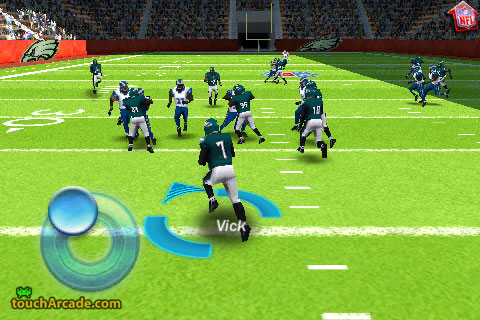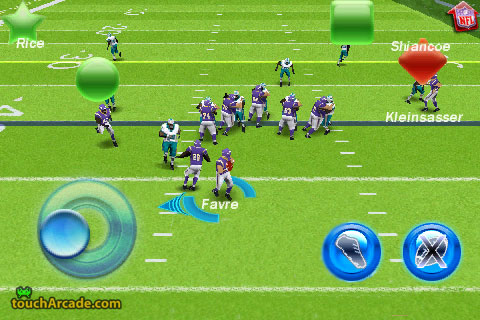 The NFL players database has also been updated to add Michael Vick to the Eagles and Bret Favre to the Vikings. This update is a nice turn for Gameloft who historically has not released content updates for their games and instead just focus on updates to improve performance, compatibility, or provide bug fixes. Gameloft seems serious about holding the line on NFL 2010 with the impending release of Madden 10.
This update alone would be substantial enough, but there's also a second update in the works with a release date that has yet to be announced which will add:
Online, Bluetooth and WiFi Multiplayer modes.
The ability to upload your best replays to YouTube.
A special Zombies vs Skeletons match.
Gameloft LIVE! compatibility.
While it remains to be seen how this battle between the App Store titans of the will resolve, these updates may make a decision to hold off buying until Madden 10 more difficult to stand by.
App Store Link: NFL 2010, $4.99