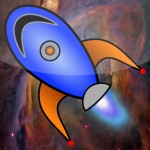 Blue Island Coding's first iPhone game, Cataica [App Store] was released a few weeks ago. Listed as "an arcade classic captured in comic style," it's hard to come up with a better way to describe Cataica.
Based on the 1979 Arari game, Asteroids, Cataica replaces the black and white vector graphics of the original with the choice of three different ships, different types of asteroids, aliens, and power-ups. Tilting the phone controls your ships, and like most tilt-based games these controls can be calibrated in the option menu. High scores are recorded on a global leaderboard.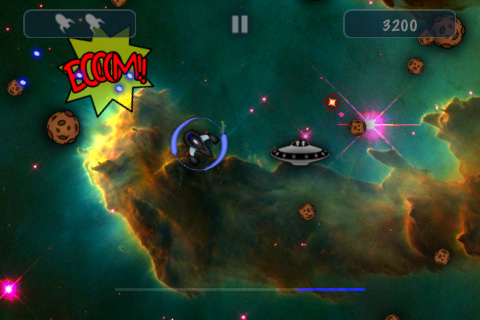 Cataica is free this week. While a relatively simple game, it's a very nice take on Asteroids and certainly worth downloading.
App Store Link: Cataica, Free