I wish there was more to post about this game trailer, but all standard Internet detective tricks haven't turned up anything worthwhile. What you see is what we know.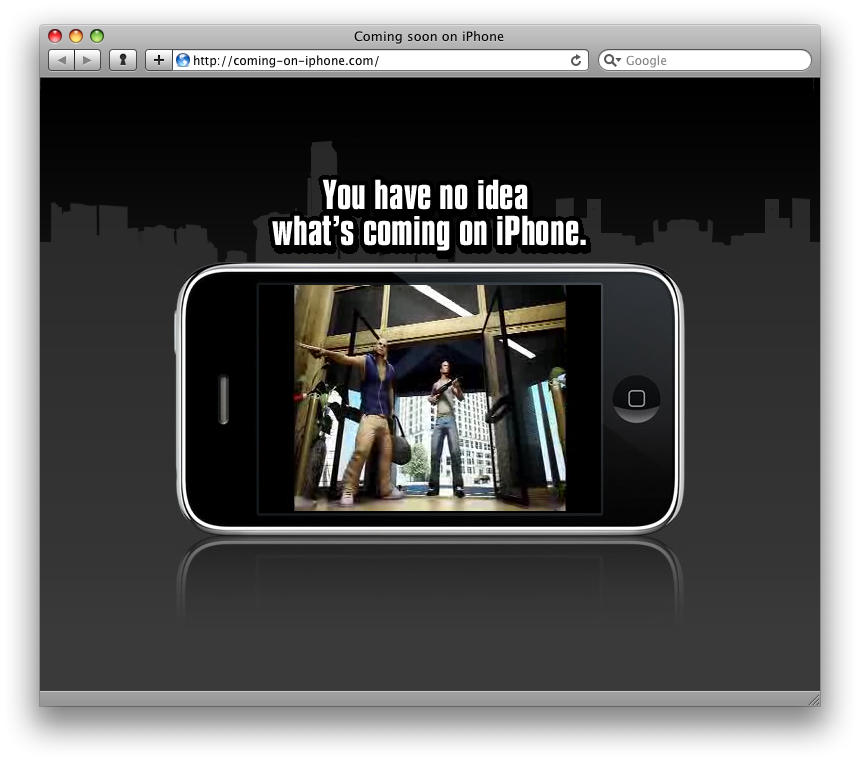 http://www.coming-on-iPhone.com/
Featured in the trailer is a bank robbery, high speed police chases, and the ambiguous release date of "Summer 2009". It's anyone's guess whether this is going to be another GTA-like game, some kind of racing game, or even a shooter.
Think you have an idea of what this game is? Come speculate in the thread on our forums or leave a comment.