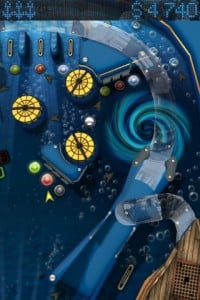 Gameprom's decision to make their first iPhone game Wild Wild West Pinball [App Store] free was met with some lively discussion about App Store pricing. We saw the move as an effective marketing strategy for their next game Deep Pinball.
The move seems to have paid off in terms of exposure for the company as Wild Wild West Pinball is now the number one downloaded free app in the App Store. Gameprom also reveals that they now have over 2 million players around the world.
And they seem to be putting some significant efforts into the push of their next pinball game with this impressively produced promotional trailer:
The game is expected "soon" in the App Store.