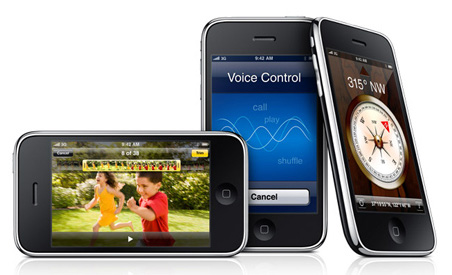 Apple's long-awaited iPhone OS 3.0 is now live.  The upgrade is a free download for iPhone users and can be purchased for a price of $9.95 for the iPod touch.  Grab it through iTunes.
Features brought by the new OS include:
Peer-to-peer gaming support
Third-party game accessory support
Push notification
Internet tethering
Stereo Bluetooth audio
MMS messaging
Cut, copy & paste
Spotlight search
Landscape keyboard in Mail, Messages, Notes and Safari

And while this upgrade is a major overhaul of the iPhone's operating system full of new features and general enhancements, it adds rather significantly to the capabilities of the iPhone and iPod touch as a game platform.
Improved peer-to-peer capabilities along with push notification extend the social aspect of iPhone gaming and will better integrate the game experience into our daily routine.  The support for third-party gaming accessories (think control pads, joysticks, maybe even electronic maracas…) will add depth to supporting titles by giving the platform even more input choices.  And in-game micro-transactions will extend the long-term playability of titles (BAM!  A whole new galaxy in my pocket!!).
iPhone OS 3.0 is supported by all current iPhone platform devices and comes standard on the new iPhone 3GS, which launches Friday, June 19th.