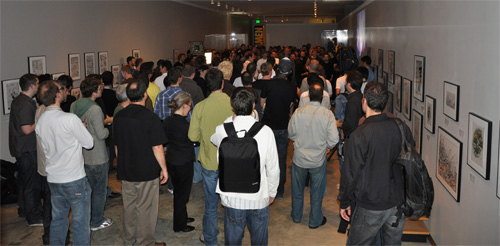 Wednesday night Touch Arcade and MacHeist held the iPhone Launch Party 2009 during Apple's World Wide Developers Conference in San Francisco.  The RSVP list included industry celebrities (such as Steve Wozniak and "DVD Jon" Johansen), a large number of notable iPhone developers, and fans of iPhone gaming in general.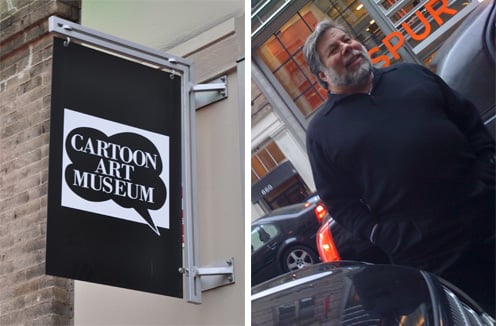 The party served as the launch event for a number of great iPhone titles as well as a demo opportunity for the recently announced Doom Resurrection.
Games demonstrated or introduced at the event:
A particularly entertaining part of the evening was Monodomo's demonstration of their iPhone beat-box app, bChamp [$0.99].  Have a look at the raw beat-boxing action that unfolded at the event.

[ Full HD version | Low Bandwidth version ]
Even The Woz couldn't help himself (video)….  See our party walk-through video for a quick spin around the venue.
The Launch Party 2009 seems to have been a blast for all involved and Touch Arcade is very happy to have been involved in making it happen.  We thank all that were in attendance for being part of the event.
See more photos of the event after the jump.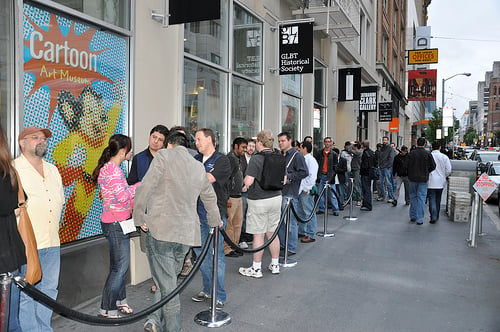 Waiting for the event to begin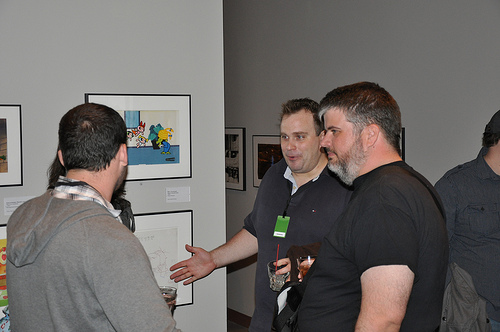 Rob Murray of Firemint (center) and Jeff Scott of 148apps.com (right)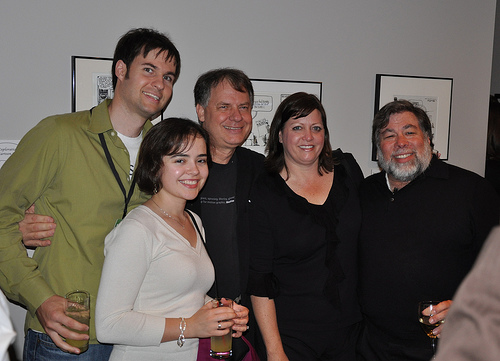 The Imangi crew (Keith, Natalia, and dad) with The Woz and his wife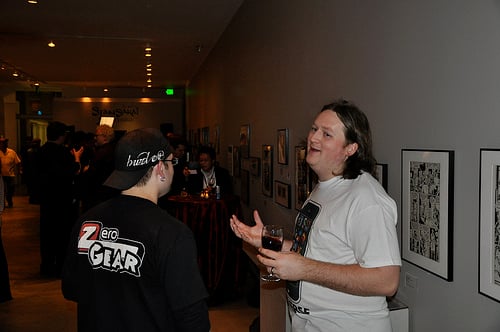 Bruce Morrison of Freeverse (right)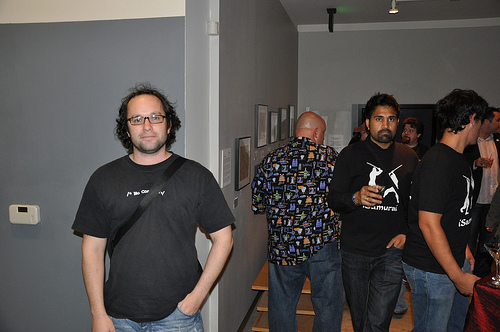 David Frampton of Magic Jungle Software (left)
Full set of images on Flickr.