This morning, first-time iPhone game developer Jean-Philippe Sarda shed some light on his upcoming game, Moonlights. While the App Store is absolutely overloaded with tower defense and match threes, there is a distinct lack of structure building physics games. Aside from Tiki Towers [$0.99 / Lite], there really isn't any noteworthy competition.
In its current form, Moonlights comes with 33 levels with one of two objectives- In some levels, players will either need to build a structure both high enough and stable enough to stay inside of each of the pulsing moon lights for three seconds. The other objective is collecting stars. On these levels, players create structures to either swing or fall across the screen to come in to contact with all of the stars. Both gameplay modes are shown in the above video.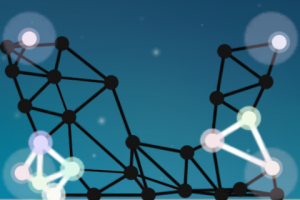 Moonlights seems to tip its hat at World of Goo, and really, it's hard to come up with better inspiration for a game like this.
Jean-Philippe is still working hard on Moonlights, and even though it isn't submitted yet he already has ambitious plans for the future including more levels, in-game items, and an online level editor.
He isn't sure what will make the final release and what will come with updates, but needless to say, Moonlights is a game we're going to keep an eye out for.