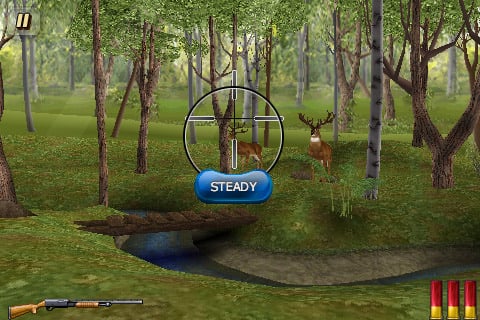 As little interest as I personally have in hunting simulation games, I can't deny the appeal of the genre which has seen the ongoing App Store success in John Moffett's iHunt 3D [App Store]. Well, today Glu has entered the market with Deer Hunter 3D [App Store] which promises to be "the most realistic hunting simulation."
Features listed by the developer include:
Virtual hunting simulation with realistic 3D visuals
3 Worldwide locations with 27 different shooting locations
Use your scope to zoom in for more precise and devastating kills
Developer your hunter's skills in accuracy, reflexes, endurance, and tracking
View your best kills and achievements in the trophy room
Unlock new weapons, skills hunts by bagging the biggest animals
The game is being
discussed
in our forums.
App Store Link: Deer Hunter 3D, $5.99