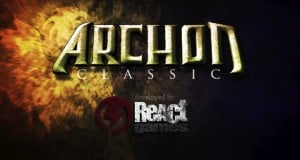 React! Games has released the first screenshots from the iPhone version of the 1983 classic Archon. We first reported that the port was underway back in January after React! had announced that they had secured the licensing rights from Free Fall Games.
The game was a huge hit in its time and was ported to a countless platforms. The game, itself, resembles chess but taking another player's piece is not as simple as just moving onto their square. Instead, the two pieces enter a full screen combat mode where they must face off in a battle arena to determine who takes the square.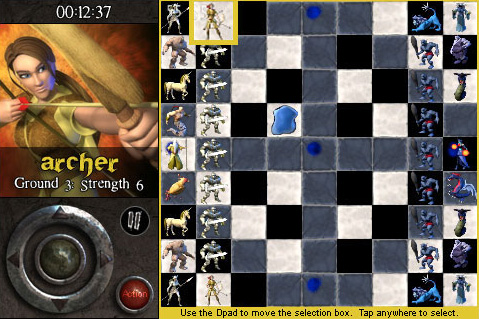 Chad Lee, founder of React! Games, provided these early screenshots as well as some notes about the game. Archon Classic is currently undergoing final debugging and is expected to be submitted to the App Store in mid-May. Lee reports they've worked hard to make the control system "perfect" and fun.
We've worked in a nice virtual D-pad, since most people are used to that, but we also have the option to play it (at least on the Combat Screen) with the accelerometer. It is really fun to play it both ways and the response is quite fast. For the Combat Arena, we've worked in what we call, "Smart Fire" which is a little AI to help players aim and shoot in the proper direction, since it's really hard to get a fast twitch response on the iPhone. It works out great and makes the game really fun.
The battle area itself can be zoomed in or out to compensate for the relatively small size of the iPhone's screen.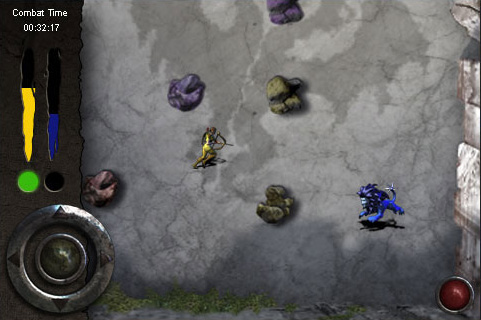 The first version of the game will include the Classic game with several difficulty settings and a ranking system. Future plans, however include Campaign mode, Multiplayer mode, Worldwide leaderboard, Achievements and Stats recording. Some features such as Achievements and Stats are expected to come as soon as the next update which should be released shortly.
Lee concludes:
We are very excited about this game…it's not a simple port from another platform, but a game made specifically for the iPhone, taking advantage of it as a console. This game really plays a lot bigger and better than most other games and will definitely be a favorite of all who actually play it.
Additional screenshots (click on thumbnails):
React! Games is planning on organizing give-aways and prizes to their
registered forum users
in the lead up to the release with free t-shirts, posters and even custom skinned, limited edition iPod touches.
Read more about the game at React!'s Archon Classic website.
TouchArcade will, of course, take a closer look at the game when it is released.