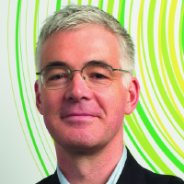 As MCV reports, Microsoft's Richard Teversham, (former) Senior Director of Business, Insights, and Strategy for Xbox, has left the company to join rival Apple.
According to MCV, Teversham has accepted a position in Apple's European offices and will be working in an education-related capacity.  He held the role of Xbox Director for Platform and Marketing from 2005 to 2007, before becoming the company's Xbox strategy boss. Teversham leaves Microsoft after 15 years with the company.
Microsoft is currently in the process of recruiting Teversham's replacement.
Apple, with the iPhone platform, is well poised in the mobile game industry and, as a move like this shows, it's clearly gaining momentum.