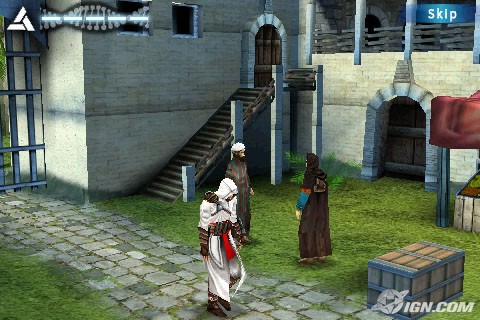 IGN publishes the first screenshots for Gameloft's upcoming Assassin's Creed for the iPhone. The game is set to be released "in just a few weeks" and will be largely based on Altair's Chronicles for the Nintendo DS.
You must rely on a medieval form of parkour — think urban gymnastics with minaret flair — to clamber up walls, scurry along rooftops, and generally avoid detection from numerous guards, thugs, and vicious Templar knights. Altair's acrobatics are controlled with on-screen virtual controls that look quite a bit like the successful set-up from Gameloft's Hero of Sparta.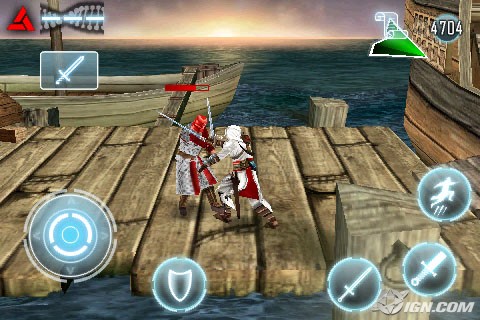 The game will be released in the next few weeks and we'll provide a closer look when it becomes available.