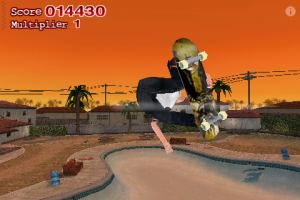 Fuel Industries has released Vans SK8: Pool Service [App Store] to the App Store this evening. The title officially licenses the Vans brand and includes real-life skaters Bucky Lasek and Omar Hassan as player options within the game.
We spoke briefly with developer Fuel Industries at GDC about the company and their game. Fuel has been around since 2001 and has had a lot of experience in branded entertainment. They've done work in video, film, and web and have recently started an iPhone studio. Their goal with Vans SK8: Pool Service was to create a more authentic skating game for the iPhone.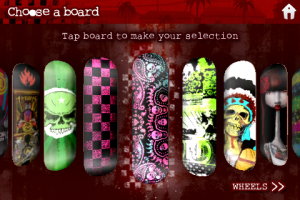 The game comes with a single pool location and the two official skaters as player options. Gameplay revolves around career mode in which there are 10 different events and a timed run. Performing well in the timed run allows you to unlock the 27 achievements and the 10 different events. Various events offer specific challenges for you to defeat in order to unlock more skateboard/wheel designs to use.
Game controls include the use of the accelerometer to control the direction of your skateboard, while swipe controls designate tricks. Successfully pulling off tricks include swiping at the right time and having enough momentum to successfully complete the trick.
Early adopters of the title seem to be enjoying it, but with the caveat that there is only a single pool location to play. The game is a high quality production with a nice soundtrack and voice overs by Hassan.
The developer's trailer provides a brief clip of game play:
App Store Link: Vans SK8: Pool Service, $4.99