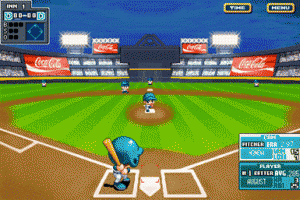 At GDC, we had the pleasure of speaking with mobile game company Gamevil. This Korean-based gaming company has been around since 2000 and has focused only on mobile platforms since 2004.
Their first iPhone game was Baseball Superstars [$4.99, Lite], a well received sports game in an under-represented category on the iPhone.
Gamevil has been continuing to offer regular updates to the game and told us that they have been following our forums very closely to address concerns and criticisms. The latest Baseball Superstars update is due on April 1st and includes enhancements in the sprite graphics and eases up on the difficulty level of the game. New features include:
Overall graphic upgrade
Day/Night time backgrounds (depending on your local time)
G-Points needed to unlock special characters have been significantly reduced.
Coca Cola logo has been inserted in the background. (Coca Cola – Gamevil alliance)
Zenonia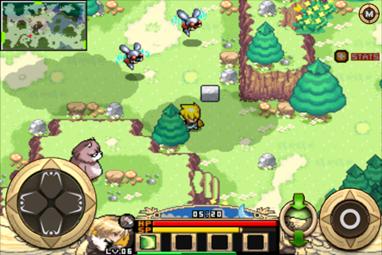 Gamevil also revealed that they are bringing their Zenonia aciton-RPG to the iPhone. Zenonia is a successful existing Korean mobile title that has already sold over 600,000 copies. The game appears to be a very deep RPG with many nice details including day/night changes, slower movement when carrying many items, as well as the usual leveling up system, and skill upgrades.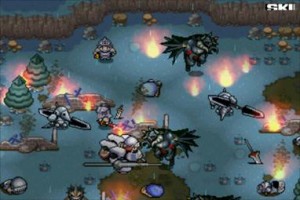 Some features listed by the developer include:
Day/Night changing
Hunger System
Choose between Good or Evil as you play through the game — Game story will change depending on which path you choose.
Zenonia will offer over 40 hours of gameplay. We managed to get an early copy of the game which is still in development. The game is mostly complete, however, with the exception of language-localization.
Controls use a relatively standard virtual D-Pad for movement and an attack/action button. Additional attacks and skills can be mapped to other virtual buttons along the bottom of the screen.
We recorded this gameplay video showing basic attacking, leveling up and skills upgrades:

[ Full HD version | Low Bandwidth version ]
Zenonia will likely be released in the next couple of months.