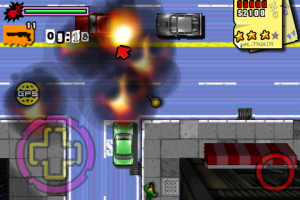 Tag Games has released new screenshots and a new gameplay video of their upcoming game Car Jack Streets.
This sandbox-style game is said to be similar to the early Grand Theft Auto titles and has been highly anticipated amongst our readers.
Step into the shoes of Randal Meyers, a small time player in a big city. Your gambling debts to Italian mob boss Frankie have escalated to a whopping one million dollars and now he is calling in your debt. Do you have what it takes to stay alive, pay your debt and rise to the top of the criminal underworld?

You can go anywhere, drive any vehicle, shoot up the place with brutal weapons and take on both legal and illegal jobs to earn that case. Make your $50,000 a week payments on time or you're a dead man!
Features listed by the developer includes:
Play in real time
Infinite number of criminal and legitimate jobs
Detailed 3D city to explore
Over 80 minutes of music from the hottest unsigned acts
Online ranking for the biggest earners
Lots of vehicles to steal and smash
Big, heavy-hitting weapons
Unlockable achievements and hidden stuff
Clowns…
Screenshot gallery (click on thumbnails for full view):

An exact release date has not been given but the game is expected soon.