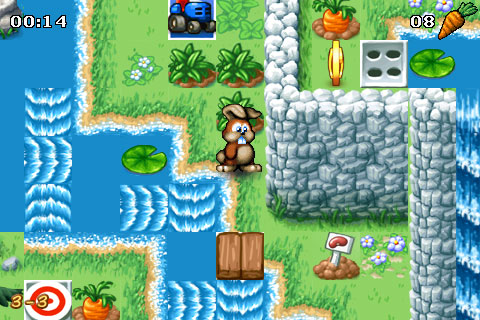 FDG Entertainment has temporarily discounted Bobby Carrot to $4.99 until the 1.1 release. Bobby Carrot is a puzzle game that we reviewed in January and found to be fun and challenging:
Bobby Carrot Forever is a level-based puzzle game that requires you to navigate obstacles in order to collect all the carrots and reach the exit. 60 levels provide a refreshingly challenging puzzle game that offers well over 15 hours of gameplay. This game is easily a "must have" for fans of the genre and is also highly recommended for others.
The 1.1 update has already been submitted to Apple and the price will return to $7.99 when that update is approved.
The 1.1 update will bring further improvements to the controls as well as add a 3rd control option.
App Store Link: Bobby Carrot Forever, $4.99