Early this week we posted screenshots and details of Chillingo's forthcoming iPhone hack-'n'-slash monster smasher iDracula, developed by the creator of Orions: Legend of Wizards.
It's a point, shoot and run affair — stop to bag the goodies, guns and power-ups but watch out for the werewolves and other bad guys.
Chillingo has recently tweeted a few updates, including a link to two new in-game screenshots posted to our forums.  The publisher indicates that the game is nearly complete and will be submitted to the App Store "soon, soon!"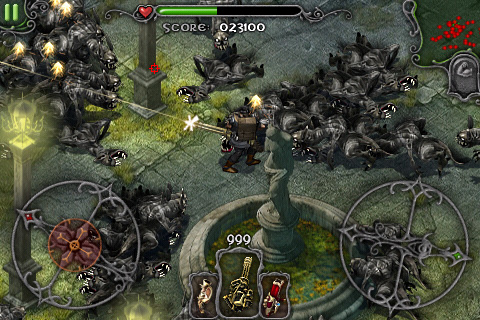 Since our original iDracula post, Chillingo has provided us with some additional details of the game.
It's actually a survival shooter. You begin with a simple gun and slow/weak monsters, and as the time passes, they grow stronger and faster, dropping better weapon. You will also be able to gain "perks", as you earn enough experience. There are 6 different weapons – Gun, Rifle, Crossbow, Grenade Launcher, Machine Gun and BFG (yes, it's big). We have also implemented a very nice multitouch controls, so you're like using two sticks to control a hero, and it's very cool. It is also the most intense game in the appstore.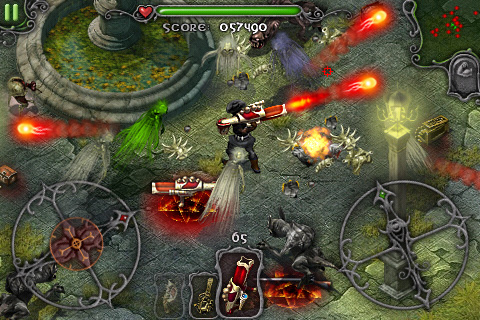 We're very anxious to see this lovely looking $0.99 game in action–and judging from our reader's comments and forum posts, we're not alone in this.  Stay tuned for a closer look when iDracula goes live.