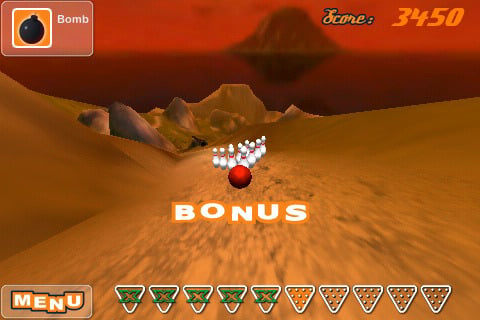 GameResort LLC recently released an iPhone version of their 3D game Downhill Bowling [App Store].
Like regular bowling… except you control a bowling ball as it charges down some crazy slopes with jumps, coins, bombs, cannons, speedups, sheep, grow and shrink pickups and mushrooms. Did we mention the raccoons?
The game lives up to its name with the curious goal of steering a bowling ball down a hill while trying to knock out bowling pins and collect coins. Stranger still, it's actually kind of fun.
GameResort is offering a Lite version [App Store] which gives you a taste of the game with the first level. They have also dropped the price of the full version from $4.99 to $2.99.
Finally, this developer video shows off a later (more complicated) level:
App Store Links: Downhill Bowling Lite, Free, Downhill Bowling, $2.99