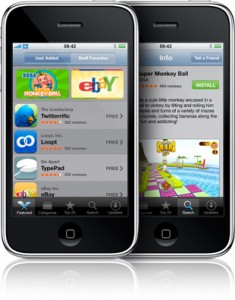 PocketGamer.biz claims that Apple will be opening a premium $19.99 games section in the App Store. This new section, however, would be limited to a number of "large publishers".
There are no details on timescale, although Apple's Worldwide Developers Conference (WWDC), traditionally held in June, may be one likely launch date. However, it could be announced at a separate games-focused event.
The move would combat the natural trend to lower priced apps in the highly competitive App Store market.
It's in Apple's best interest, of course, to be able to sustain these higher priced Apps.