Xen Games' 3D shooter Rebel Onslaught [App Store] is now available for purchase.
A strange portal has opened up in our solar system, flooding our skies with alien battleships, threatening Earth's very existence. A desperate struggle for survival against the alien menace is taking place on Earth and in space to hold back the onslaught.

A stunning space shooter set over a wide range of environments, Rebel Onslaught features advanced 3D graphics, a variety of enemies and weapons, and exhilarating fast paced combat.
The game offers both tilt and analog virtual control pad to fly your ship.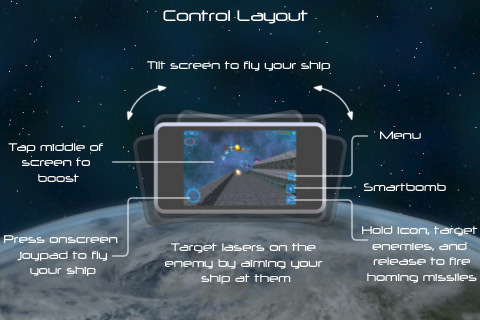 Some early adopters have posted first impressions of the $4.99 title. We'll provide some initial impressions after we've had some time with the title.
App Store Link: Rebel Onslaught, $4.99