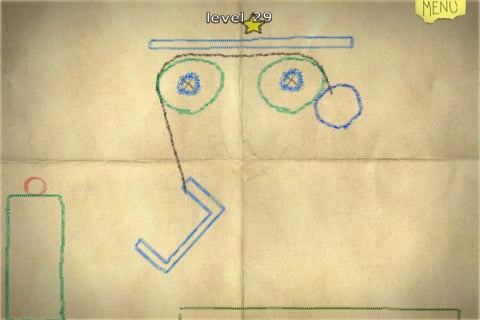 Hudson's Crayon Physics Deluxe [App Store] has been released for $4.99.
This puzzle game allows users to draw objects on the screen which are then affected by physics. The goal of each level is to get the ball to the star. The game features 50 levels which can be played out of order and also includes a level editor that allows you to create your own levels and save them locally.
First impressions show a highly polished game with progressive difficulty that should appeal to fans of Line Rider and Touch Physics. A discussion thread about this release is ongoing.
App Store Link: Crayon Physics Deluxe, $4.99