A few weeks back, Kotaku noticed a new flash teaser that went up on Konami's Kojima Productions website.  The site featured the Konami logo and the title "A Next Metal Gear Is…"  Kotaku speculated that this might hint at an Xbox 360 release (green graphic) or a Wii release (the 'i') or…perhaps an iPhone release (also the 'i').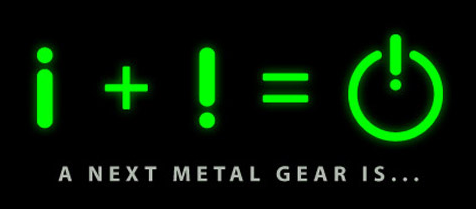 Based on a scan that has since appeared from Famitsu, it seems the last guess was the right one.
Hideo Kojima said that we'd still have a couple week's worth of speculation on what "A Next Metal Gear Is…", but rumored scans from Famitsu may have spoiled it. It's Metal Gear. For the iPhone.

Or at least that's what this scan, supposedly from the newest issue of Famitsu Weekly, indicates, a gesture based Metal Gear designed with the iPhone and iPod Touch's touchscreen controls in mind. From what we can gather from this heavily artifacted scan, it looks like it might be a spin-off of Metal Gear Solid 4, with a new heads up display and possibly shooter heavy elements.
Metal Gear is one of the most well embraced console series of all time.  Fans should get ready.  It seems iPhone gamers and Solid Snake are about to meet up for some quality fighter action.
If this is indeed accurate, it's huge.  Stay tuned.