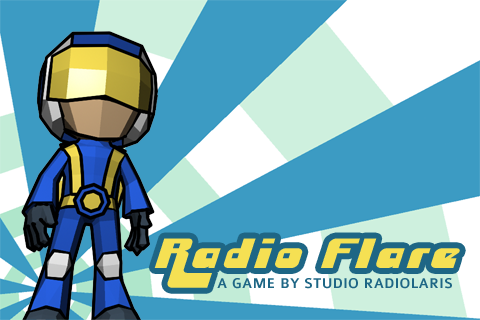 Studio Radiolaris sent us information about their upcoming game Radio Flare. Their first iPhone game is described as a "musical shooter" that will certainly draw comparisons to Rez. Rez was originally a Dreamcast/PS2 shooter that provided a somewhat hypnotic shooter experience with beats and musical effects triggered by your shots and actions. While the game was critically well received, it wasn't a huge commercial success. The game, however, has since been reborn as Rez HD for Xbox Live Arcade earlier this year.
This brings us to Studio Radiolaris' release called Radio Flare which is described similarly by the developer:
"Radio Flare immerses the player in music. It's not about reproducing a song but about turning music into an interactive experience" explains Fares Kayali. "Our focus was on devising intuitive controls for a traditional genre on a platform with unique capabilities. Everything you do in this shooter is part of the soundtrack, every shot and every maneuver is in rhythm." adds Martin Pichlmair.
The game places you in a side-scrolling shooter in which you target enemies with your sonification beam. Play goes across 5 stages with over 100 enemy formations.
The developers have provided this teaser video:
Click on thumbnails to see full screenshots:

The game is under review and will be available soon for $4.99. We'll certainly be keeping an eye out for this title.