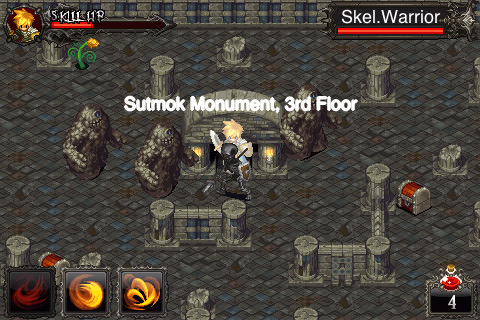 Com2us has announced the release of their new iPhone game Chronicles of Inotia: Legend of Feanor [App Store] as an "action RPG with PC and console game graphic quality".
Players begin by creating a customized character with their choice of attributes, then set out on a journey to find the evil dragon Deathtaker, who disappeared after an epic battle. Villagers and vendors help along the way, and players can raise pets who enhance their attributes.
The developers list the following features:
Old-school action RPG
PC, console-quality graphics and animation
Optimized touch control for iPhone
Gigantic map, items, all kinds of fantasy monsters
Dynamic weather, various quests, dealing, pet system
We've only spent a very brief amount of time with the title so far, so are unable to speak to the scope of the game. The game, itself, however, seems well designed for the iPhone and of good quality. The game begins with your character in a town. You start with a short sword and 5 potions to replenish your health. The small town you are in has a shop in which you can sell and buy equipment and a couple of townspeople to start you off with a couple of simple quests. The initial portion of the game involves fighting off local creatures to increase your experience and gather goods to sell.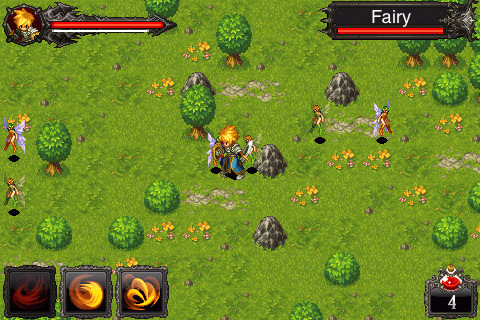 The control scheme involves tapping on the location on the map which directs your character to automatically walk towards that location. Fighting is automatic and simply involves tapping on the enemy you would like to attack. The menu system provides inventory, a list of active quests, your skills and experience.
A couple of the our early adopters in forum seem pleased with the game even at this early stage.
App Store Link: App Store Link, $7.99