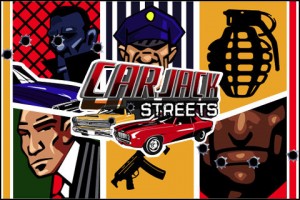 Tag Games recently detailed the upcoming iPhone port of their recent mobile title Car Jack Streets, a sandbox-style game similar to the early Grand Theft Auto titles.
Car Jack Streets promises to be the closest thing to Grand Theft Auto on your iPhone when it launches early in the new year! Based upon Tag's hit mobile title, Car Jack Streets returns to the retro top-down view of the original GTA games to bring the best driving and criminal action experience yet seen on the iPhone. Having run up gambling debts to the mob of over $1 million the player must start repaying the mob boss Frankie $50,000 a week, every week until the debt is cleared or you're a dead man! Car Jack city is a huge urban environment where opportunities abound, both legal and criminal! Do what ever you can to pay off your debt, steal cars, run shipments, take out gang bangers – hell you can even deliver pizza if you have to, just make that payment in time or it's all over!
Car Jack Streets runs in real time and features various gameplay components that utilize the iPhone's clock and date functionality to add a level of immersion to the game.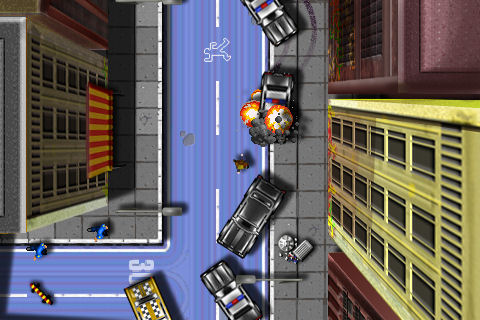 Features as listed by the developer:
Top-down 3D visuals for a real sense of vertigo
A huge variety of vehicles to

jack

including helicopters
An infinite combination of criminal tasks available each day
Advanced police and mob AI
Great audio and much, much more
A video of the mobile version gives a feel for the gameplay:
Car Jack Streets is slated for a January / February 2009 release.  Stay tuned for a closer look when the game hits the App Store.  In the meanwhile, have a look at a review of the mobile version from All About Symbian, who call the game "a great diversion" and "definitely recommended."