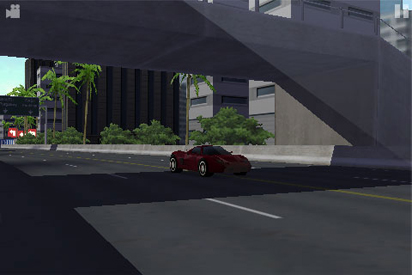 ATOD AB has released a teaser video for their upcoming Fastlane Street Racing game. Another racer? Even if you already own a few, you might want to take a look at this one too.
Get ready for Fastlane Street Racing a high speed arcade racing game on the go. Weave through traffic in winding city routes and improve your driving on high speed race circuits. Incredible sense of speed and beautifully rendered surroundings makes Fastlane Street Racing one of the most polished racing titles available on the iPhone.
Gameplay video embedded, but the Youtube video appears to muddy/darken the graphics, so you can also look at a QuickTime version which shows off the game a little better.
The developer lists the following features:
8 Punishing city routes
2 High speed racetracks
6 Fiendish challenge tracks
5 Game modes
Save and review replays
10 Original cars (including unlockables)
Unlockable cars, skins, and modes
Amazing graphics and effects
The game is not yet available but will be appearing in the App Store.
Update: Additional video:
The developer has let us know the game has been submitted to the App Store and will cost $5.99.