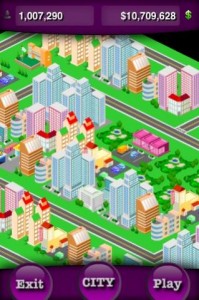 TouchSoft has announced that Urban Tycoon is coming to the App Store next week. The SimCity-inspired game puts you in control of a city:
Pinch and swipe your way through your city. The goal of Urban Tycoon is to build a financially flourishing metropolis that's environmentally safe and low on crime. As an urban tycoon you will have complete control of your urban area's budget… so spend it wisely.
The app will arrive at a price of $1.99.
The developer is already working on the 2.0 version which is expected in November with the ability to build your own maps with a free desktop application.
For fans of the original, EA has previously announced that SimCity will be coming to the iPhone.