Simon Oliver, author of the upcoming Rolando, has posted a brief update on Hand Circus' blog.
Well the cold weather thats starting to creep in is a definite indicator that Summer is fading fast, but as some of you are aware, there is no Rolando in the AppStore just yet. Its been an amazing adventure so far but it is taking us a little while longer to finish, so for those of you waiting please accept this latest screenshot with our apologies 🙂 Rest assured we are working long days, full-time, to get Rolando finished and looking as good as possible, and really appreciate all of the kind words.
The post provides a new screenshot from World 3, "Rolando Central"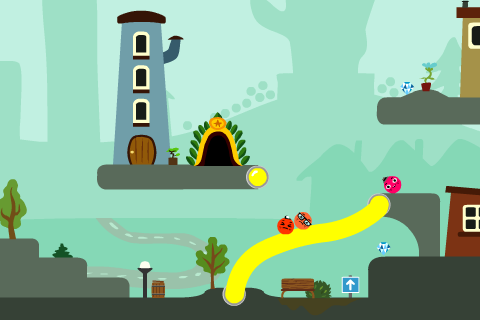 Oliver indicates he will soon be releasing a video trailer of Rolando showing many new features.  The author was recently interviewed by Design Week magazine.