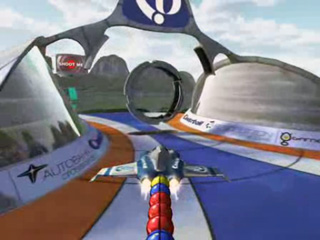 Swedish game developer Resolution Interactive has posted another preview video of their forthcoming flight / action / sports hybrid Clusterball 2.
The new video offers a clearer look at the gameplay along with sound effects and music. The gameplay is described as follows:
Clusterball is a high-paced, adrenaline pumping flight sport demanding skill, tactics and ball control – designed as a first person shooter but without the splatter and gore. Played in midair with high tech aircraft, your objective is to gather and score as many balls as possible while trying your best to keep your opponents from doing the same. As your tail grows longer, your ship will gradually slow down, making you more vulnerable to attacks. Thus, each extra ball gathered involves a calculated risk.
The developers are planning on demoing the title at this week's Games Convention in Leipzig Germany. No expected release date has been announced.