The list of games available in the iTunes App Store is growing daily, and among these are various free titles that are worth a look.  We thought we'd share a few of the free games we've been wasting spending time with lately.
Apache Lander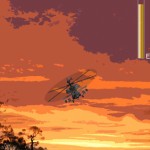 Apache Lander [App Store] from PosiMotion is an accelerometer controlled, simplified take on the classic Lunar Lander formula.  The goal is to land the helicopter safely on the heli-pad before the fuel stores are depleted.  Tilt the iPhone left or right to maneuver towards the heli-pad and control lift by tilting forward or back.  The helicopter consumes fuel at an alarming rate and requires an extremely delicate touch-down to avoid crashing (which you'll do a lot).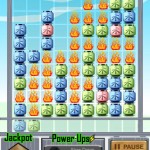 Fire Drop
Fire Drop [App Store] from xCube Labs is another take on the popular "matching tile elimination" formula.  The game presents a play grid of simmering cauldrons of varying colors that advance upwards row by row.  Gameplay involves tapping on groups of three or more like cauldrons, causing them to burst into flame and disappear.  There are 15 levels in each of the game's three stages, and at the end of each level a cheerful looking monk quips various words of wisdom.  After completing all three stages, the player will have apparently gained "full wisdom."
BubbleWrap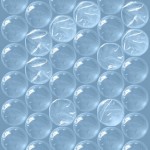 Few things in life are as satisfying as sitting down with a fresh sheet of bubble wrap and popping to your heart's content.  If you are no stranger to this truth, then have a look at Orsome's free iPhone offering that may eliminate the need to run out and purchase your own block of electronic bubble wrap.  BubbleWrap [App Store] is virtual bubble wrap for the iPhone that not only delivers that satisfying POP!, but is a game as well.  Race against the clock and pop as many bubbles as you can–but watch out–the bubbles reinflate.  The more bubbles popped, the higher the score.  Simple fun for the obsessive-compulsive among us.
Cookie Bonus Solitaire – Free
Cookie Bonus Solitaire – Free [App Store] from Amplified Games is a version of the company's $2.99 title Cookie Bonus Solitaire [App Store] that contains all of the features of the for-purchase original, but in a free, ad-sponsored format.  It's also the only free take on standard Klondike solitaire available in the App Store.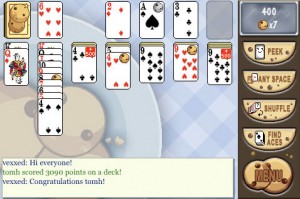 Cookie Bonus features fairly standard solitaire gameplay with some nice bonuses.  Aside from one-person play, there is an online play mode that allows chat with other players during the game, high score comparison, badges and achievements, as well as an online profile that can be shared with others.  The game also features various built in cheats that can be called upon when in a pinch.
Tunnels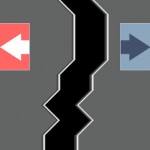 Tunnels [App Store] from TunnelsApp.com is a maze game in which you pilot a fast-moving ship through a narrow tunnel full of twist and turns with the goal of progressing as far as possible before crashing into a wall.  It's rather simple gameplay, but even at the "Easy" level it's quite difficult to keep avoid a crash for more than a few seconds.  (This author can not be held responsible for iPhones crashing into actual walls as a result of the challenging gameplay.)