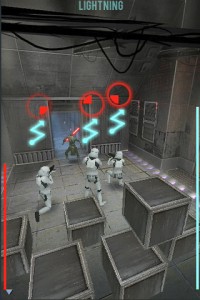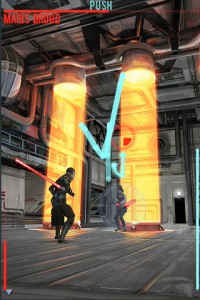 THQ Wireless has released eight new screenshots of the upcoming iPhone version of Star Wars: The Force Unleased. The game was shown at E3 and offers a gesture-based interface to invoke "the force". The light-blue paths seen on the screenshots represent gestures that can be used.
An early video provides a look at the gameplay with samples of the gesturing interface.
The game is expected to be released on September 16th for the iPhone and iPod touch. No pricing information has been released.