Happy iPhone 3G launch morning, everybody!
I'm currently standing (well, sitting) in line with about 150 people (I'm about 65th in line) at the Clarendon, VA Apple Store.  I arrived at 6am.  The earliest folks got here late yesterday evening.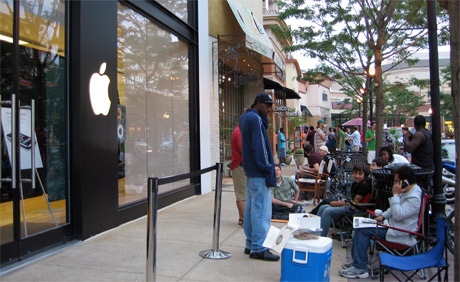 Everybody's having a good time and excitement is in the air.  As I type this, we're just one hour away from iPhone 3G, here in the DC area.
Have a look at my photo gallery of the event, which I will update through the morning.