David Frampton of Majic Jungle Software, who we interviewed earlier this month, has posted actual screenshots of his upcoming iPhone title Chopper running on the iPhone.  Chopper is a side-scrolling helicpoter game, reminiscent of the classic Choplifter, in which the player must complete various missions while avoiding enemy fire and return safely to the base.
David is putting the finishing touches on the iPhone version of Chopper which is no mere port of the Macintosh version, but a complete rewrite that takes full advantage of the iPhone's accelerometer controls and 3D graphics hardware.
Have a look: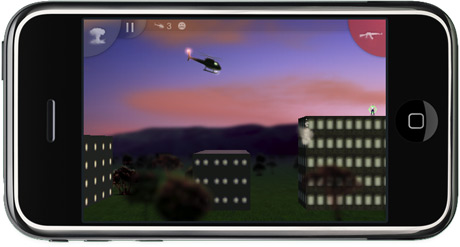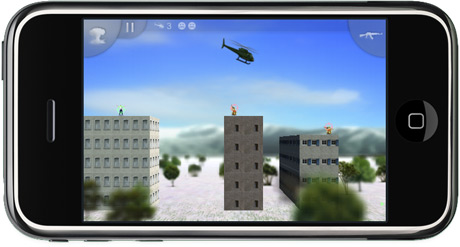 These screenshots are taken from the current, in-development version of Chopper and don't necessarily reflect the exact look of the final product.  Chopper will be avialable at the launch of the iTunes App Store on July 11.