Dope Wars, one of the more popular turn-based strategy games out there (with parents: less popular) has landed on the jailbroken iPhone and iPod touch in the form of iDope.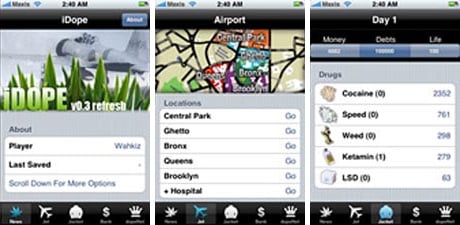 A native application available through Installer, iDope is "an amazing accurate port of the popular Dope Wars game." You get all the features that you've grown accustomed to, including the ability to "pay off loan shark loans, location hopping, a wide variety of 'product' to choose from, randomized police chases," and much more. There's even a "hospital" option for treating your injuries.
iDope brings all of the playability of the desktop versions to mobile gamers, including online leaderboards, thanks to its rich connectivity.