When Apple usually shows off a few games for its new iPhone models during phone events, they are either older mobile games or new bespoke ones. For the iPhone 15 Pro and Pro Max, Apple surprised us with the reveal of Capcom's upcoming ports of Resident Evil 4 Remake and Resident Evil Village (Free) in addition to Kojima Productions' Death Stranding Director's Cut and Ubisoft's Assassin's Creed Mirage. The first of these four AAA ports to iOS and iPadOS is Resident Evil Village, out now. Both Jared and myself have been playing Resident Evil Village on iPhone 15 Pro Max and iPhone 15 Pro respectively for this review. I also have played a bit of it on my friend's M1 iPad, but the focus of this review will be the iPhone 15 Pro version.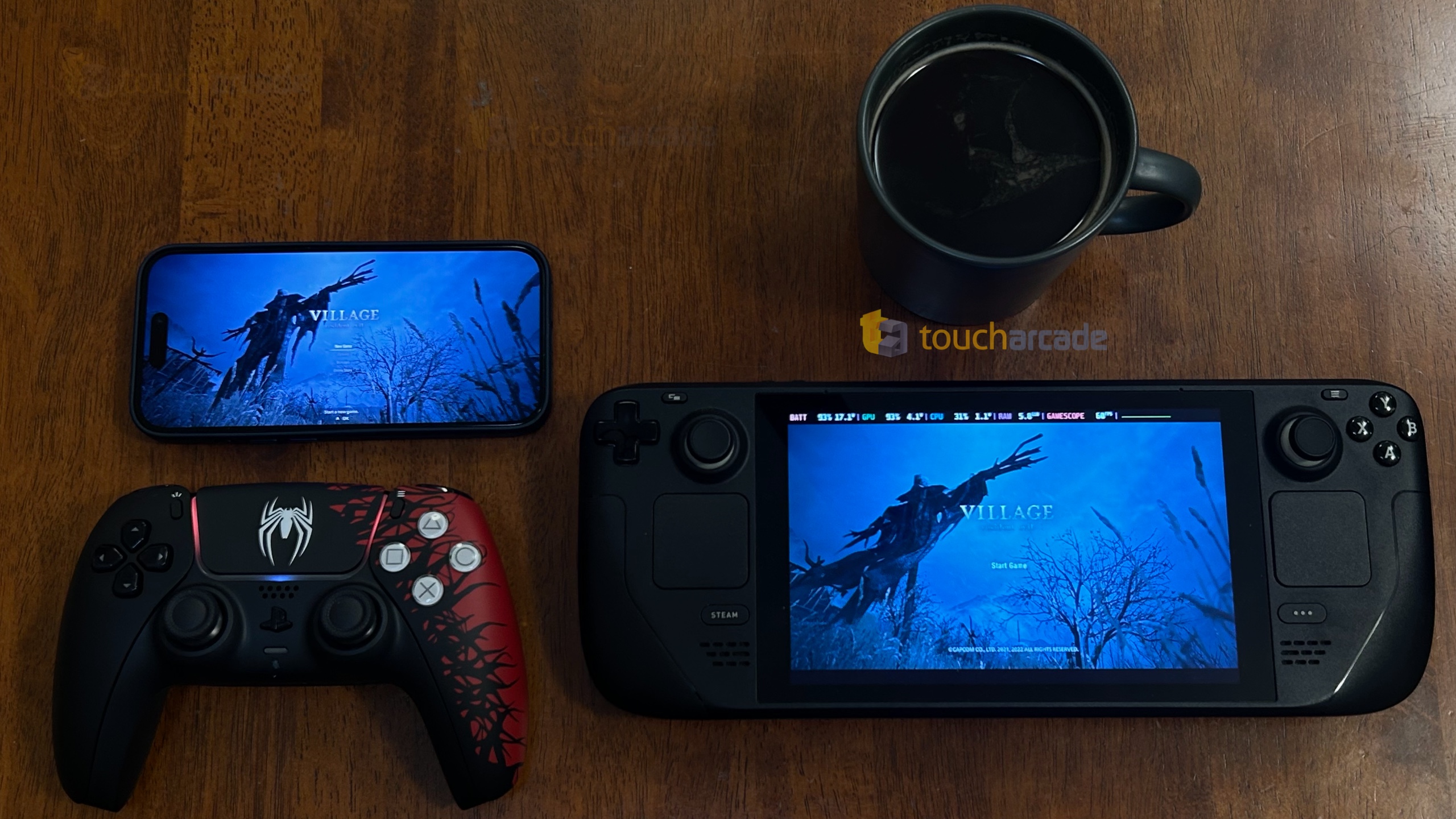 Resident Evil Village has been available since 2021 on consoles and PC platforms, and I've played it on PS5, Xbox Series X, and Steam Deck. I ended up liking the game more than Resident Evil 7, but found it was a lot better with the DLC and updates that arrived post-launch. Capcom has pushed out one major update already fixing a crash on specific devices, and I also wanted to try out the public build of the game more. I bought the in-game unlock and all DLC available to make sure it works fine.
On launching Resident Evil Village, you are prompted to download about 7.92GB, and then can view the options like DLC and the full game unlock if you don't want to just sample the game for free. In terms of DLC, the Winters' Expansion, full game unlock, and the Extra Content Shop All Access Voucher are available. These are similar to the main PC and console version DLC. Before getting into a new game, I'd recommend going into the options and customizing the touch controls. While I'm not too pleased with how Resident Evil Village controls purely on touch, Capcom has done a good job with the customization options for the on-screen controls as shown in the screenshot below.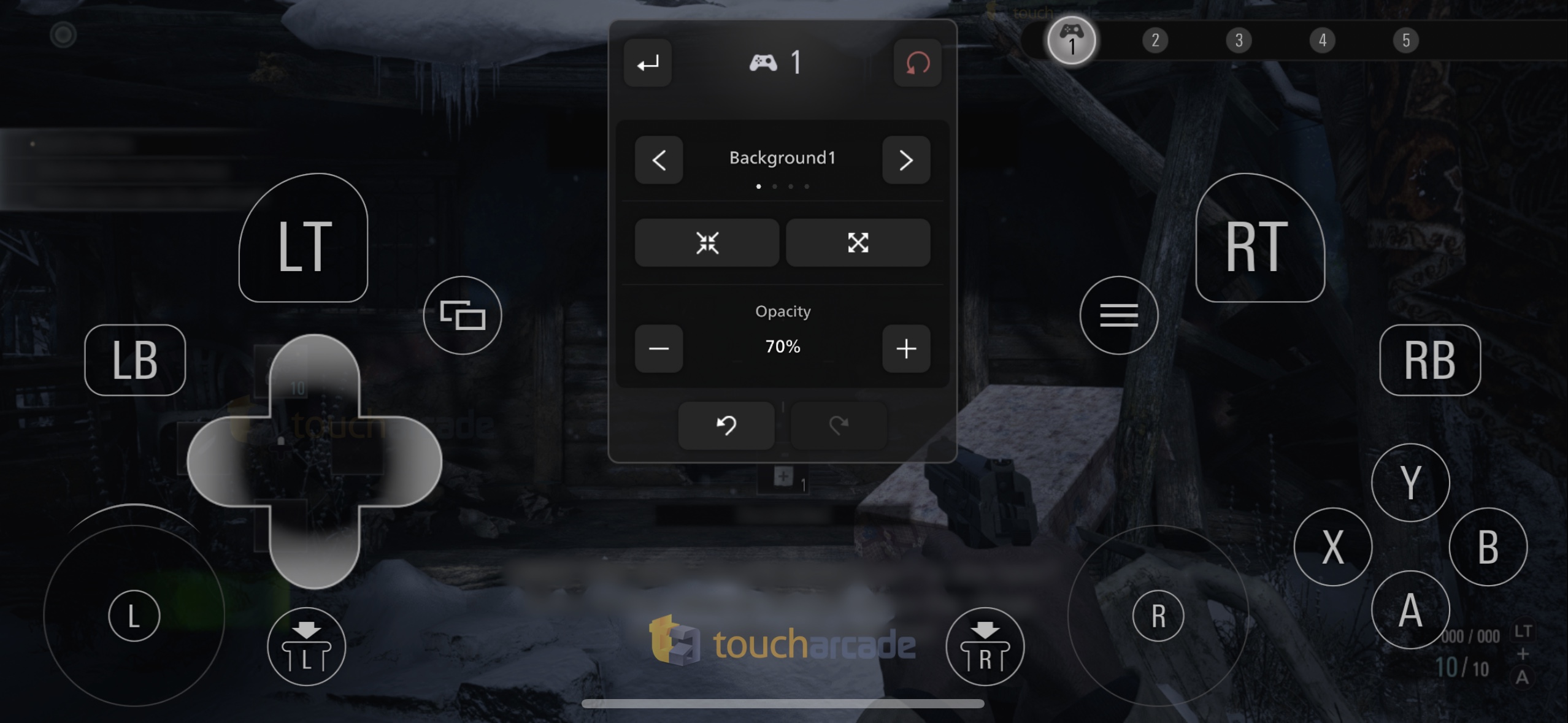 Beyond controls, I was surprised to find a full graphics options menu in Resident Evil Village on iPhone 15 Pro. This is like the PC version where it shows you how much graphics memory is being used as you adjust various settings. This menu also lets you enable Apple's MetalFX upscaling, change the screen resolution, frame rate target (with support for frame rates above 60fps), and the other options found in the PC version of Resident Evil Village. I didn't pay much attention to the pre-release coverage for Resident Evil Village on iPhone 15 Pro and iPad M1, but I am impressed with how it looks and runs after some tweaking so far on iPhone 15 Pro. It does however run better on iPad M1 than iPhone 15 Pro.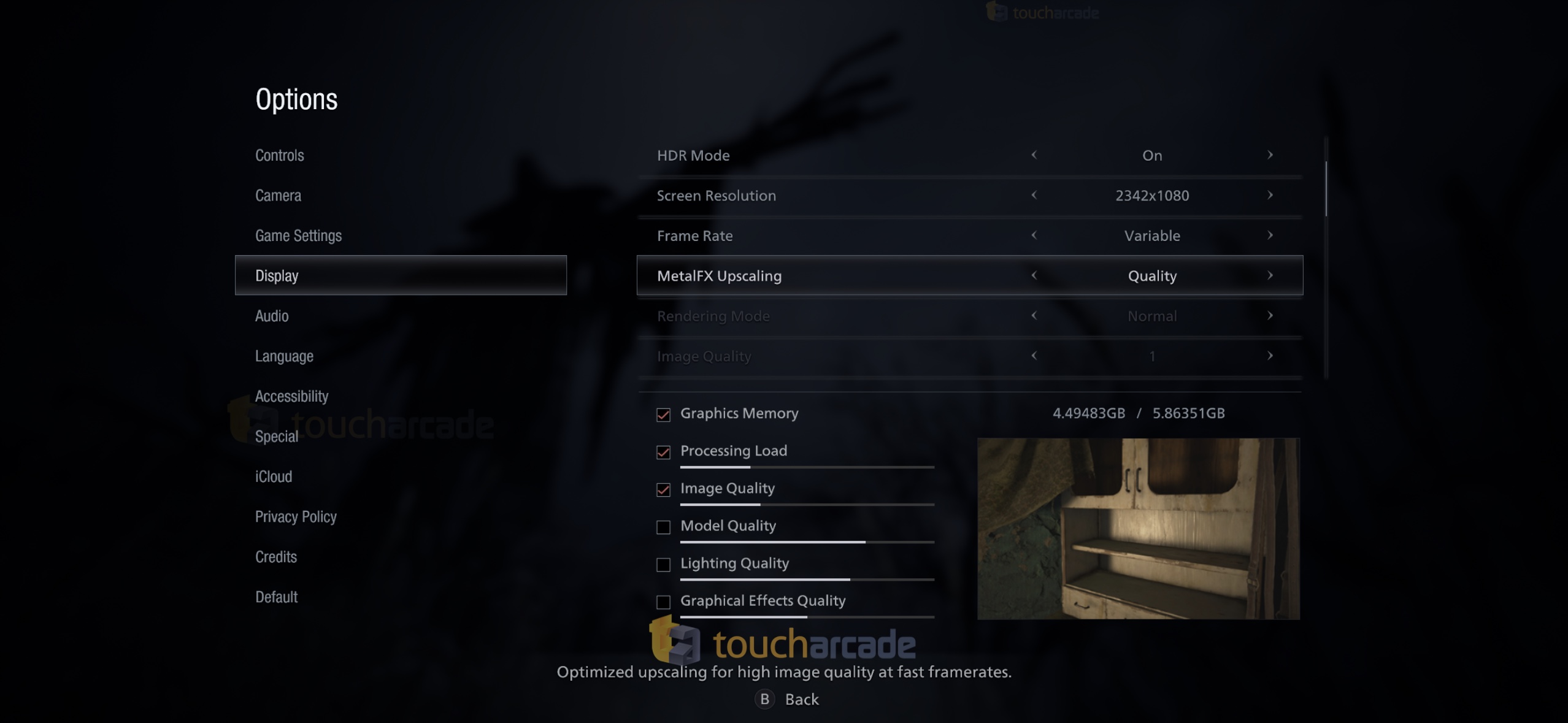 The load times and visuals are great after tweaking, and it even loads quicker than the Xbox Series X version. When comparing Resident Evil Village on iPhone 15 Pro with the Steam Deck version, the latter is definitely comfier unless you have a controller like the Backbone One or something for your iPhone 15 Pro. Load times are a lot better on iPhone 15 Pro though. I hope a future update for Resident Evil Village on Apple silicon eventually gets full DualSense feature support for triggers and haptic feedback like the PS5 version, because I love how Capcom uses that in its PS5 releases. Right now, it only displays Xbox button prompts which is disappointing.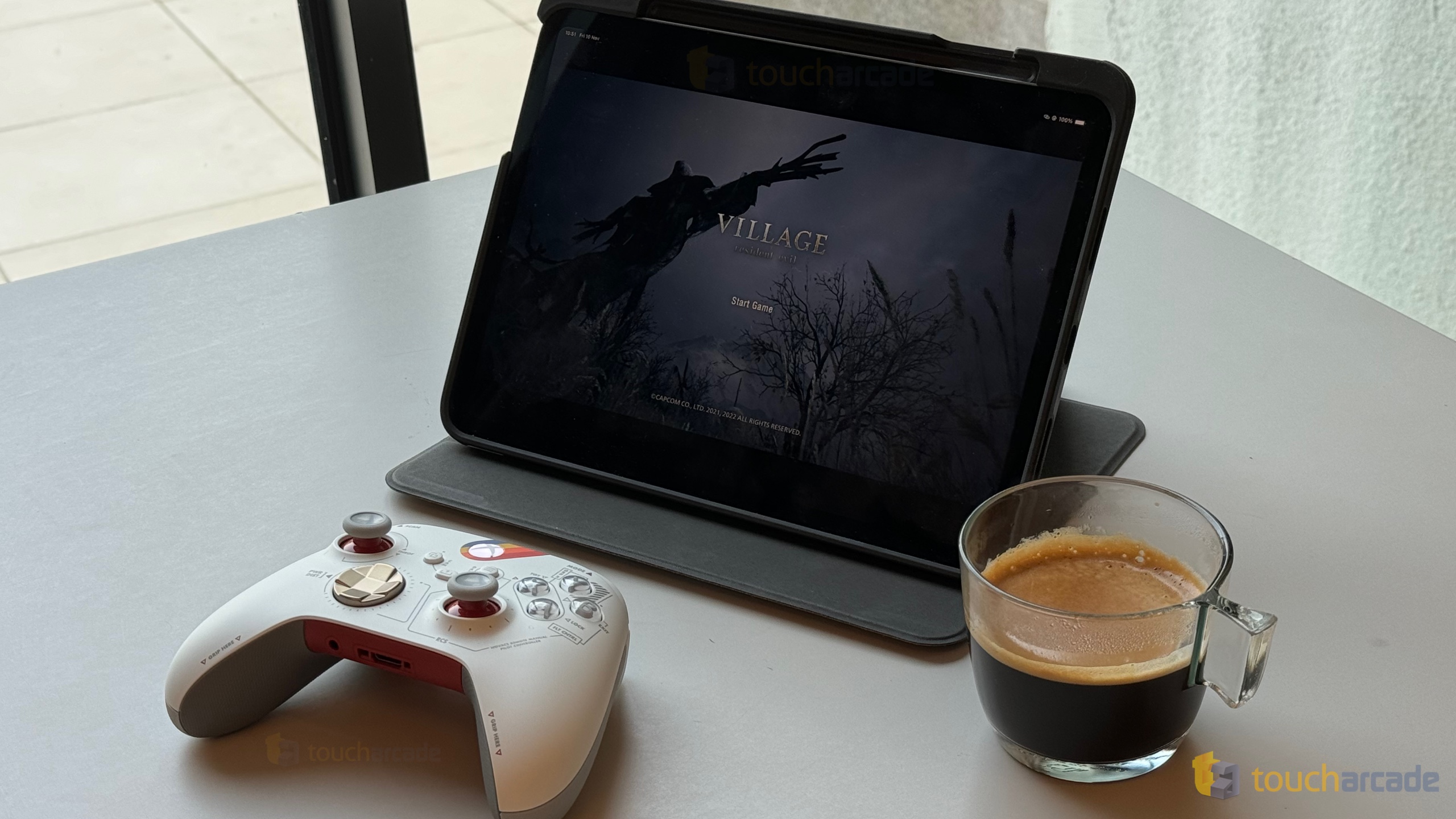 After spending more time with Resident Evil Village post-launch, I remain convinced that the best version of the game is with the DLC included. This is sold as the Gold Edition on consoles and PC, and on iOS requires the base game and the Winters' Expansion. This expansion adds in the third person mode, Shadows of Rose expansion which is as good as when I first played it on PS5. It feels wild that this is all running natively on an iPhone, but here we are. I didn't spend too much time with it on iPad, but I was impressed with it using an external Xbox controller.
I hope Capcom can work on improving the touch controls for the game in future updates. Developers like Feral Interactive have been bringing console games to mobile with optimized touch interfaces while also providing great controller support. While they are the gold standard, this is a good first step for Capcom with its AAA games on iPhone and iPad.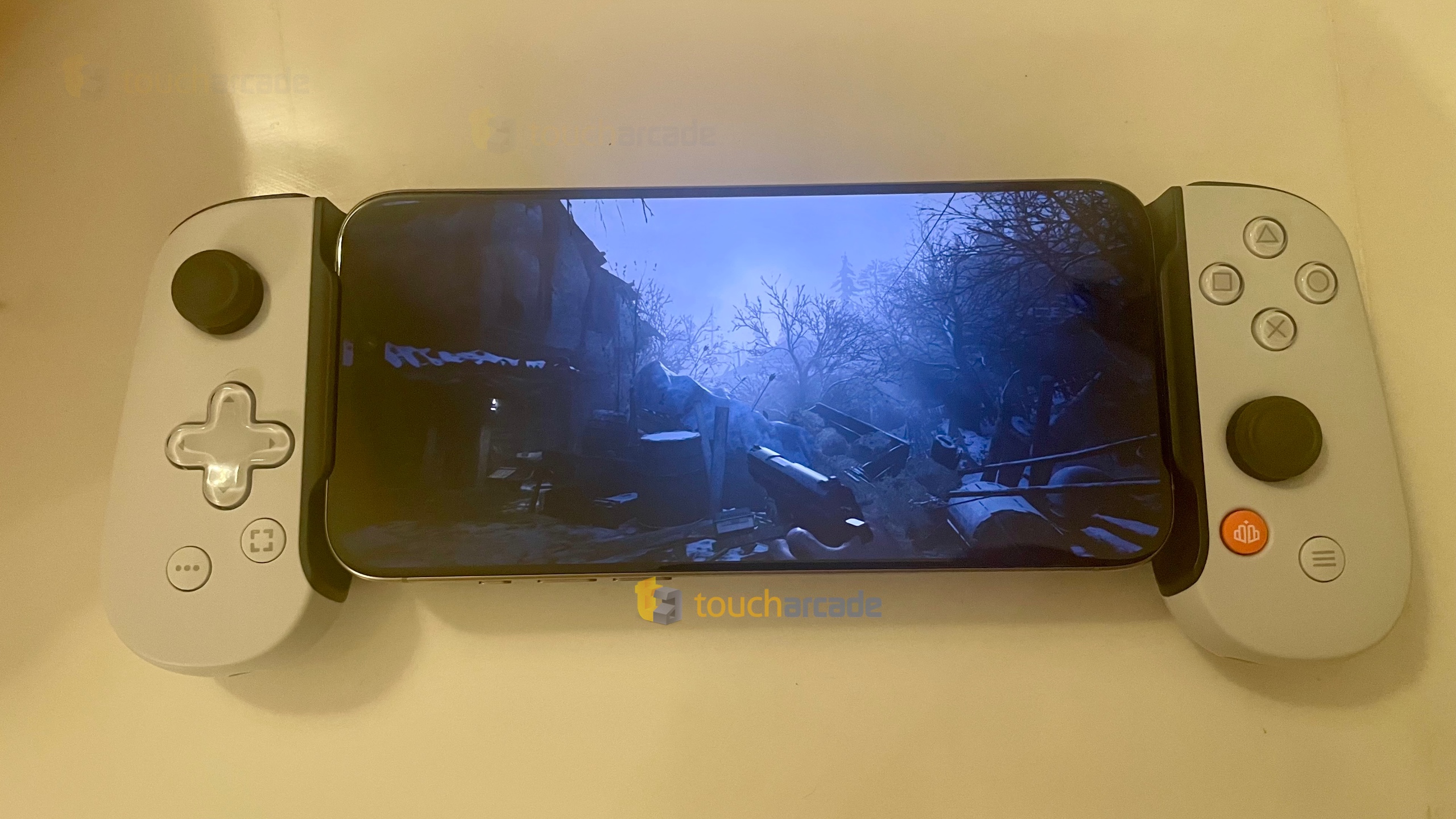 In its current state, I absolutely recommend getting Resident Evil Village on iPhone 15 Pro / Pro Max if you have a controller like the Backbone One USB-C edition or use an external bluetooth controller and play on iPad. The touchscreen interface even with its customization options is not good. Capcom has done a fantastic job so far in bringing this AAA survival horror experience to Apple platforms, and I hope we see more RE Engine games make their way in the future after Resident Evil 4 Remake releases next month. Resident Evil Village is a free download with an in app purchase to unlock the full game, so I definitely recommend downloading it if you have a supported device to see how good the conversion is. Right now, it is a great start for Capcom on modern iOS devices, but I hope we see more optimized ports in the future.
Check out the official website for Capcom's new Apple silicon ports here. Resident Evil Village releases on October 30th for iOS and iPadOS with pre-orders available here.
Resident Evil Village iPhone 15 Pro Review Score: 4/5
Update: Added review score after testing the game on iPhone 15 Pro after its first major update and also impressions from the M1 iPad Pro version.