Apple just announced October 2023's new Apple Arcade games. We are getting two Apple Arcade Originals and two App Store Greats this month. One of the originals is an expected release, but still good to see. Let's get into the new games then. NBA 2K24 Arcade Edition () joins Apple Arcade on October 24th with support for MyCOURT, cross platform play across Apple Arcade devices, controller support, and more. Check out the game here on Apple Arcade. On October 20th, Crossword Jam+ hits Apple Arcade as an App Store Great. Check it out here on Apple Arcade.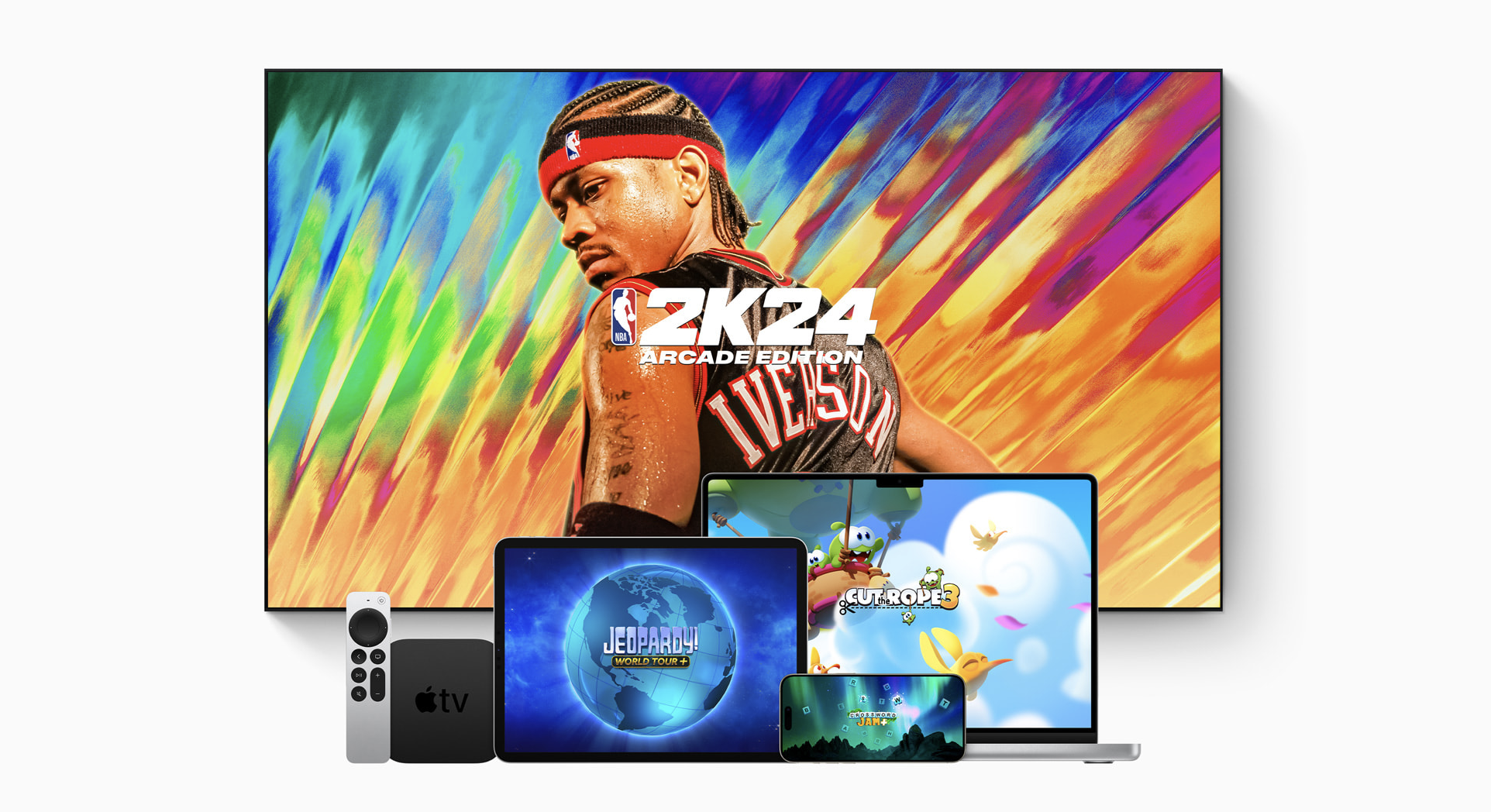 The big surprise of the month is Cut the Rope 3 from ZeptoLab brings a new immersive world to Apple Arcade with Nibble Nom trying to get back to Om Nom through physics-based puzzles and adventures. Cut the Rope 3 arrives on October 13th. Check it out here on Apple Arcade. The final addition of the month is Jeopardy World Tour+ due this Friday. Check it out here on Apple Arcade. This is the second App Store Great of the month.
Head over to our new forum threads for Cut the Rope 3 here, NBA 2K24 Arcade Edition here, Jeopardy World Tour+ here, and Crossword Jam+ here. Alongside the new games, Cooking Mama: Cuisine!, Fruit Ninja Classic+, and Cityscapes: Sim Builder will see updates. I assume there will be more games getting updates, but Apple highlighted these three for the month. What do you think of this month's new games announcement?
Update: Added new forum threads for each game.