Hello gentle readers, and welcome to the SwitchArcade Round-Up for September 28th, 2023. It's Thursday, and that means we have an absolute ton of new releases to look at. The bulk of today's article is dedicated to that work, with the usual lists of new and expiring sales afterwards to cap things off. We've got a lot to check out, so let's commence with that checking! Out!
New Releases
Infinity Strash: Dragon Quest The Adventure of Dai ($59.99)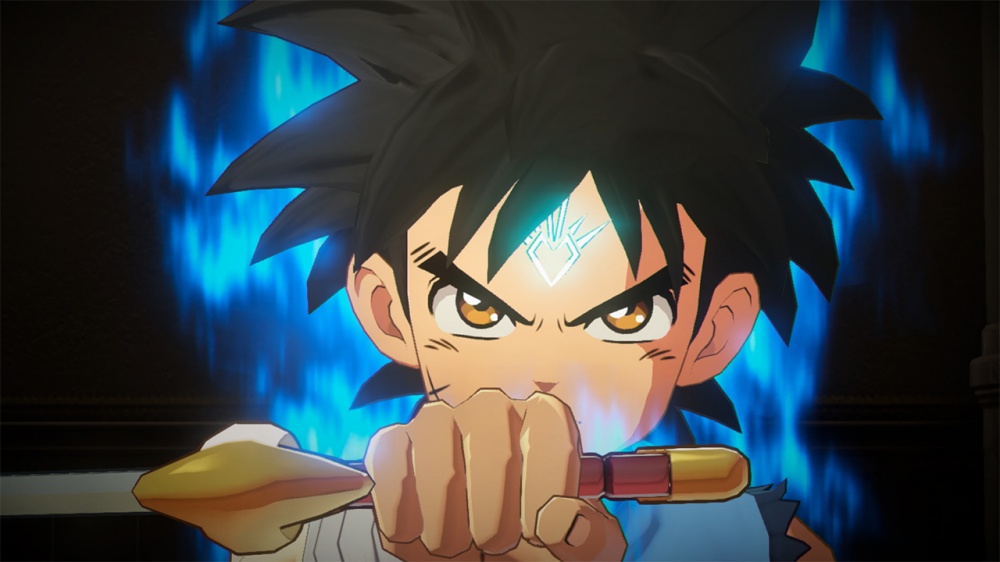 Based on the relatively popular manga and anime that saw a recent revival, this is an action-RPG that puts you in the shoes of Dai and his friends as you play through the events of the show. I was hoping this would turn out to be a fun, light RPG to help us pass the time until Dragon Quest 12 finally pokes its head up. Sadly, early reviews aren't painting a pretty picture. I haven't had a chance to play it myself so I haven't quite written it off yet, but this might be one of those cases where you have to be big fan of the brand to get much out of it.
Gothic Classic ($29.99)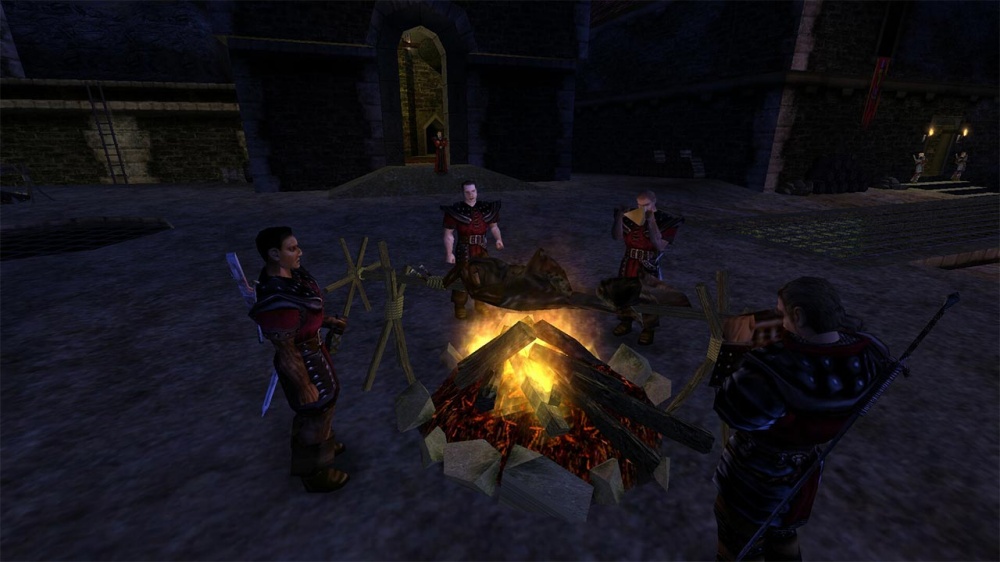 Another Piranha Bytes classic RPG comes to the Switch, and this time it's the very first one it made. Gothic got a very fascinating ball rolling when it launched on PC back in 2001, and while it has certainly aged to an extent, it's still a very good RPG with plenty of charm to spare. Gothic Classic pretty much just brings the original game to the Switch with minor additions, but that's fine. If you enjoyed playing Risen on your Switch, you'll probably have a nice time with Gothic.
SHARK! SHARK! ($14.99)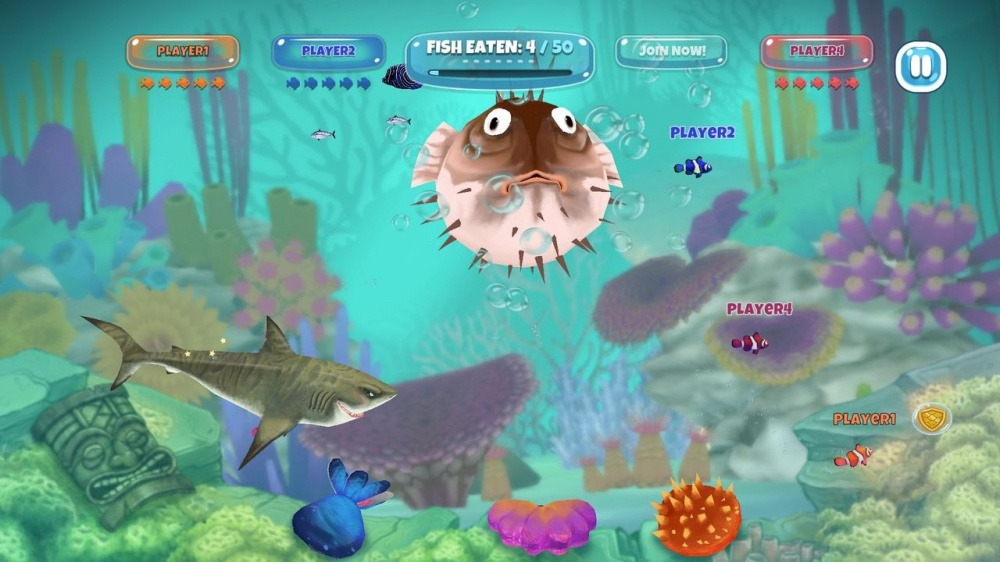 Here's another game salvaged from the ill-fated Intellivision Amico console, and another one that was said to be impossible on any other platform. Do you think someone would do that? Just go on the internet and tell lies? Anyway, it's a remake of one of the more approachable Intellivision games. You're a little fish and you need to carefully eat other fish to become a bigger fish, but watch out for the shark. There's support here for local and online multiplayer for up to four players, three different worlds to play in, and a soundtrack assembled by (but not composed by) a largely discredited former Canadian cable TV show host. I wish the original version was included, but I think you just get the remake. Probably shouldn't have been more than ten bucks, but we'll see if it sinks or floats at fifteen.
CyberTD ($19.99)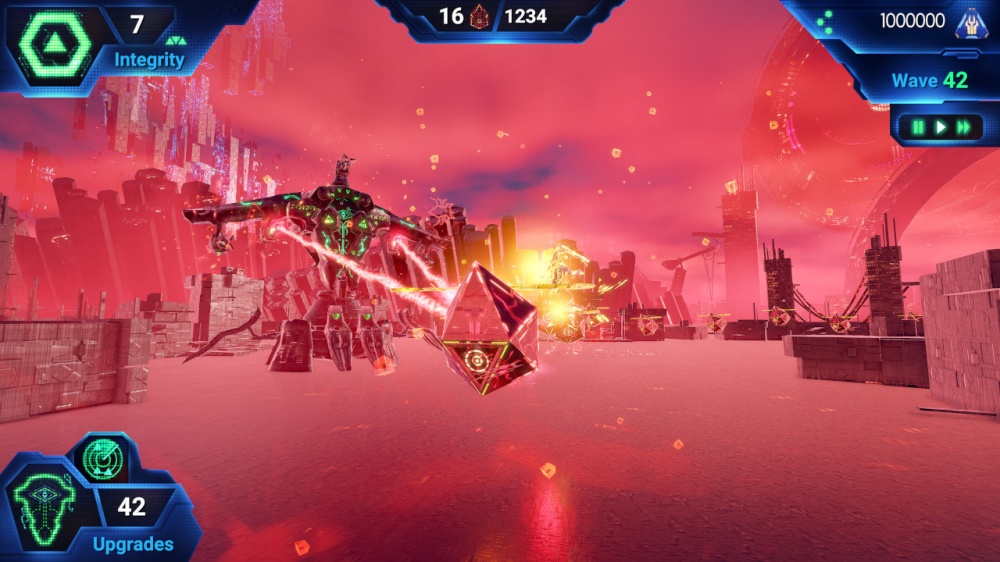 A new tower defense game from the developer behind the Elemental War series of tower defense games. This one incorporates deck building and roguelite elements, which are very popular squares on the hot gameplay element dartboard these days. You can face the waves of enemies alone, pull in a friend for some local co-op, or even compete with another player to see who can fend off the hordes best. This isn't really my genre of choice so I don't really have much else to say, but I think if you enjoyed Elemental War or are a big fan of tower defense games it's at least worth looking into.
Sentry City ($4.99)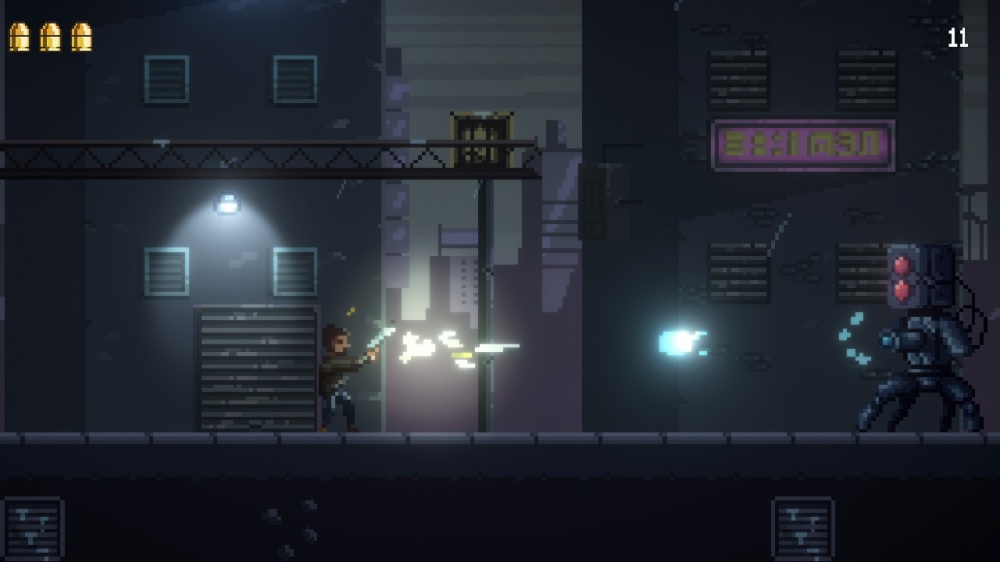 Take me down to the Sentry City where the action is hot and the pixels are pretty! Flynn's Arcade has a good eye for games, and that makes me hopeful for this one. It's a side-scrolling action game that requires sharp reflexes but also a good sense for when to reload your gun. I'll be doing a review of this one soon, so we'll know if this is another strong release from this publisher or if their hot streak has hit a speed bump.
Afterdream ($10.99)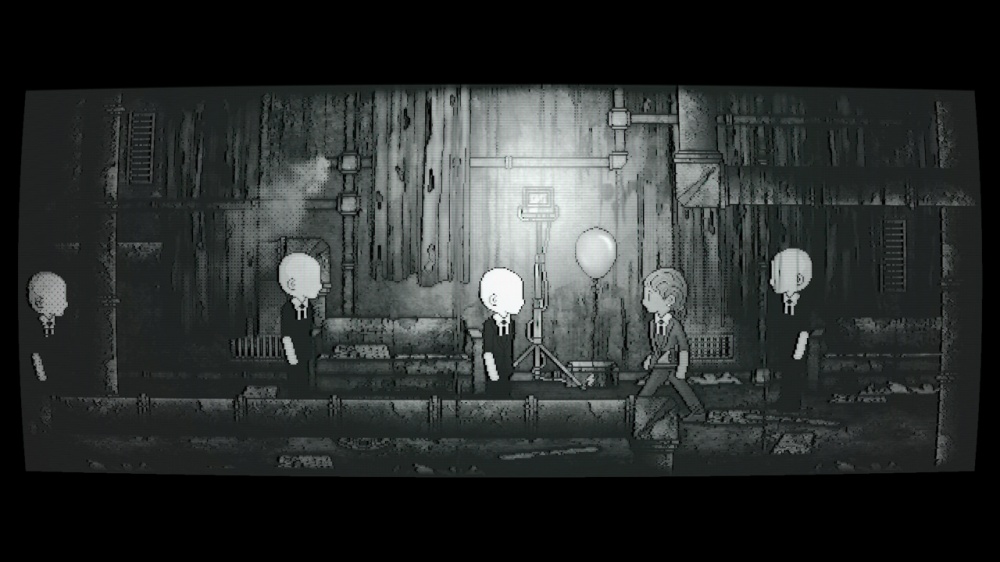 Another horror-tinged adventure game today, eh? Alright, I suppose we are getting awfully close to October at this point. I'd best muster up my courage a bit. This one takes place in a lucid dream and sees you making use of an unusual camera to interact with the ghostly world you find yourself in. Why are you here? What are you meant to do? That's up to you to sort out. The early word has been good so far, so if you dig the premise you might be in luck with this one.
Pizza Possum ($6.99)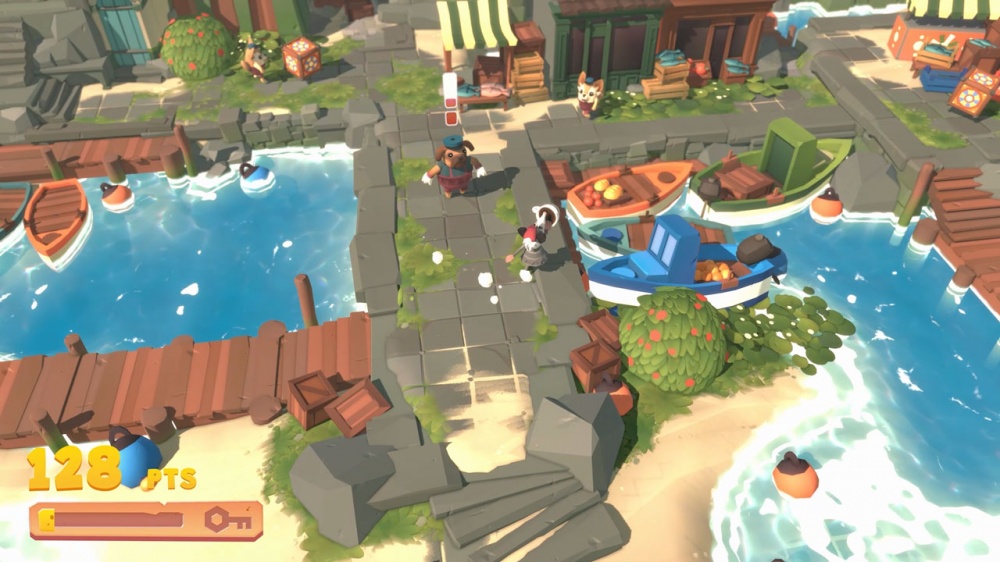 In this game, you play as a rude little possum who loves food more than the average creature. In fact, the only thing he loves more than food is stolen food. So that's the game, basically. Run around, steal food, avoid getting caught by the guards, and try to make your way to the top of the map to steal the dog king's pizza. You'll grab his crown while you're at it. If you can do that three times, you'll get a special ending. But really, this is more about the score attack than anything. You can play alone or bring along a friend in local co-op for double the shenanigans. This looks really fun, and I'll definitely be checking it out.
Faerie Afterlight ($19.99)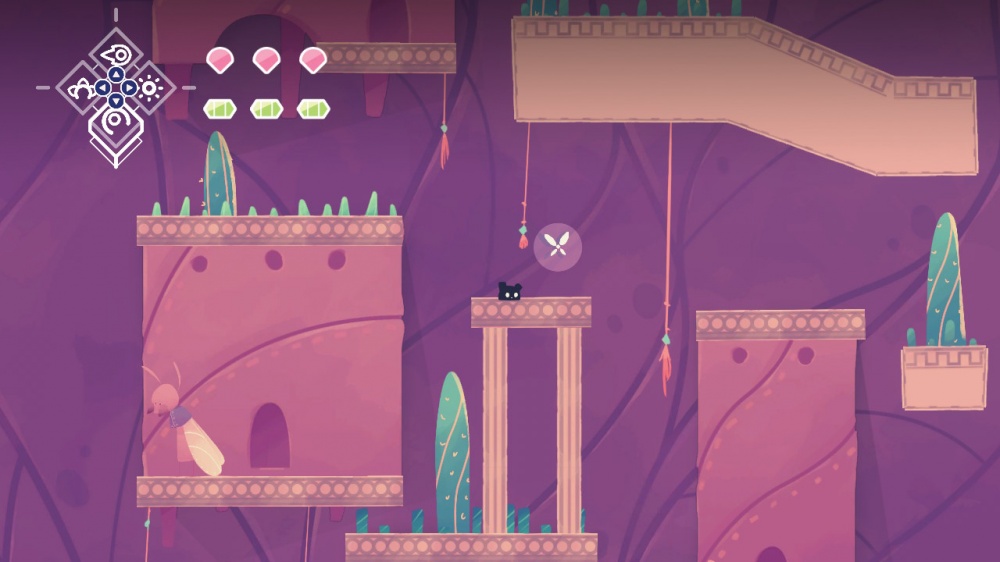 Here's a rather gorgeous-looking Metroidvania-style game steeped in Indonesian folklore. You take control of two characters, Kimo and Wispy. Wispy is able to manipulate parts of the environment to open the way forward for Kimo, and Kimo does just about everything else. As you defeat bosses, you'll earn new abilities that will open up more of the map to you. Well, you know how this kind of thing goes. The stylish visuals and environmental puzzles help this one stand out in a crowded genre even if only a little.
Arcade Archives Finest Hour ($7.99)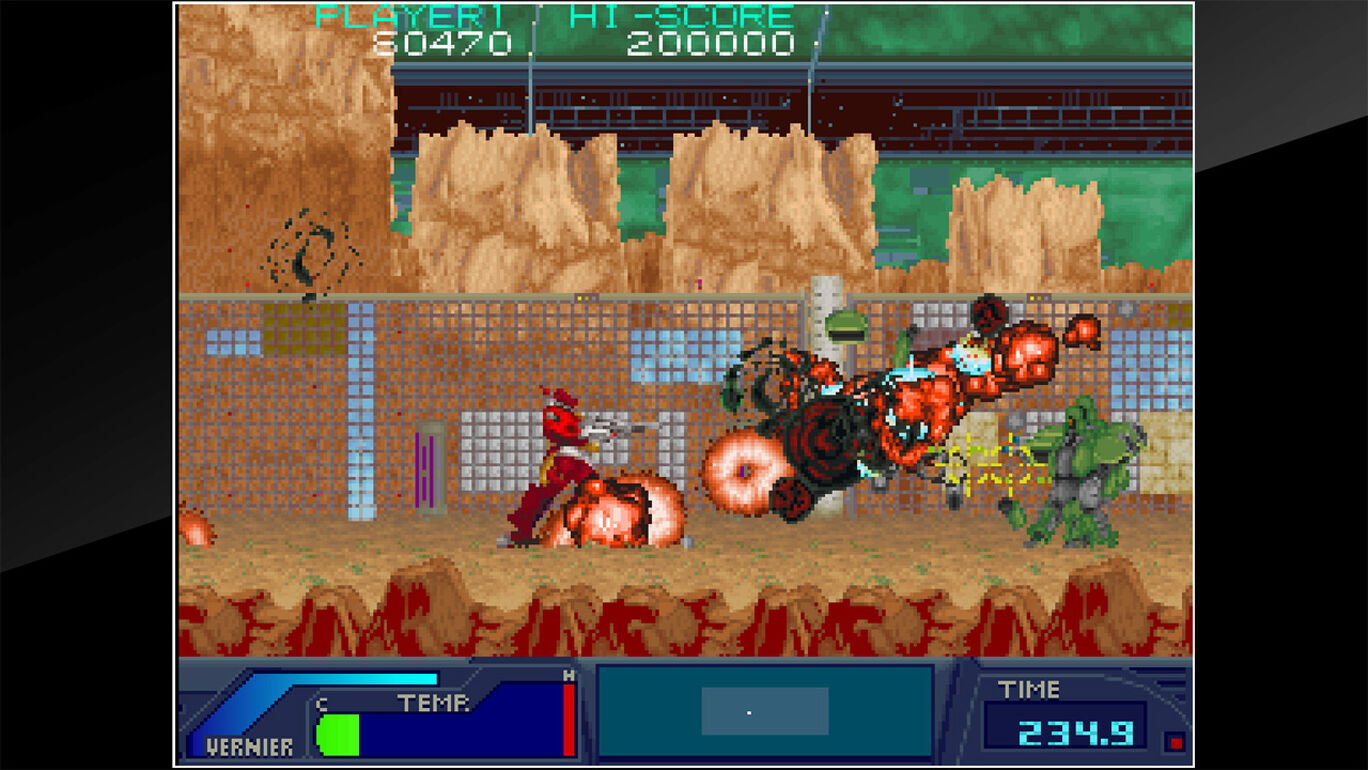 Even a publisher as famous as Namco has a few esoteric games tucked away in its catalog, and 1989's Finest Hour certainly qualifies. This run-and-gun mech action game has only come home once, and even then only in Japan. Well, this Arcade Archives release makes that twice. It offers four stages of fun, and a rather unique mechanic wherein your health is tied to how cool you can keep your mech. You can add this obscure title to your collection now, with all the usual Hamster options and emulation quality.
Dolphin Spirit – Ocean Mission ($29.99)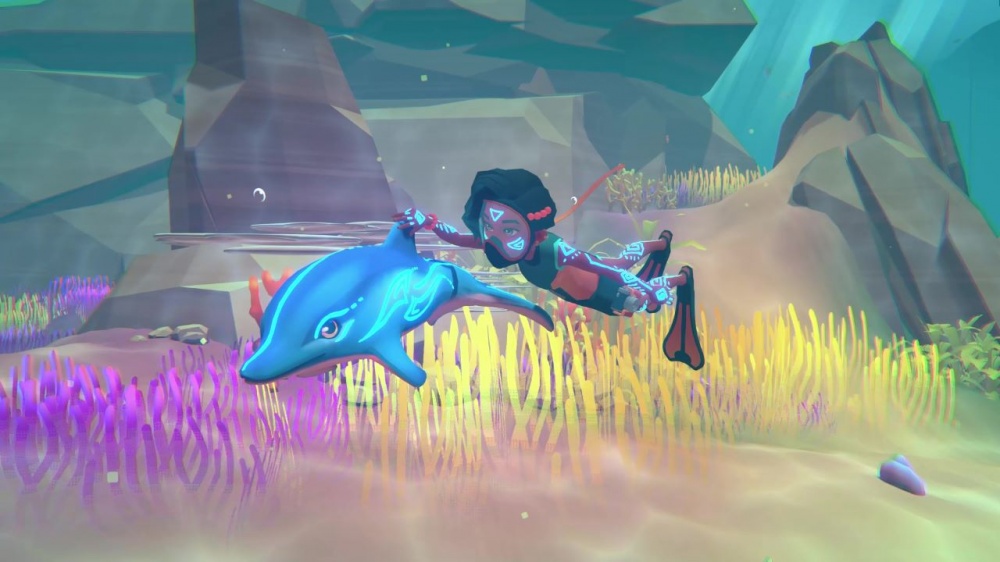 The latest from Microids and Magic Pockets sees you exploring the seas and frolicking with ocean buddies. Go swimming with the dolphins and see what you can find. Look, we all know about Shaun and dolphins. Let's just move past it and say that this looks to be a fairly casual, relaxed time for those who are aquatically inclined.
Kumakichi's Birth: Destruction God ($1.00)
From the maker of many room escape games comes a non-room escape game featuring characters from some of those room escape games. Room escape, room escape, room escape. None of that here. Instead you play as Kumakichi, who has finally run out of patience with Nyanzou's slovenly behavior and decides that rather than clean things up again, he'll just destroy everything. That's the game. Go destroy things. It's a buck.
Games Advent Calendar – 25 Days – 25 Surprises ($14.99)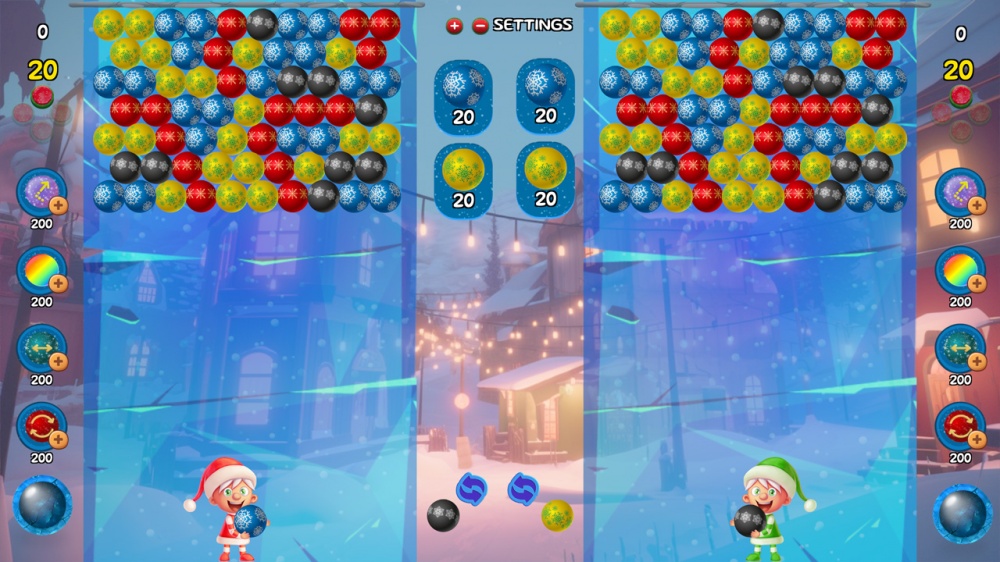 I was tempted to toss this into the bin, but it isn't quite there. This is a very early gaming advent calendar. The idea is that you start on December 1st and open a new minigames on each of the days leading up to Christmas. The minigames seem to vary from a Tetris clone to a jigsaw puzzle, with most but not all of them being puzzle games of one type or another. Certainly a good value in terms of how many games you get for the price, but sometimes you get what you pay for.
Firefighting Simulator – The Squad ($34.99)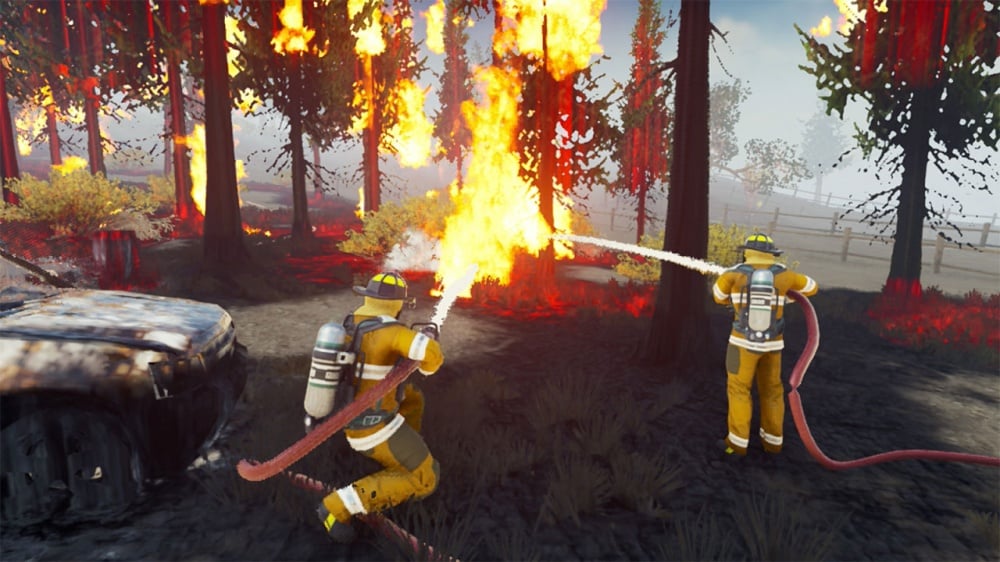 Hop in an officially licensed fire engine and visit forty different locations as you fight fires as part of a team. And to be clear, that team can include other humans. Up to four players can battle blazes together via online multiplayer. You can play alone too, and you'll have to guide your team as the leader in that case. You've essentially got a big city to take care of, and you'll have all kinds of equipment that you'll need to use to keep safe. I doubt it's outstanding or anything, but it seems to do what it sets out to well enough.
Abomi Nation ($19.99)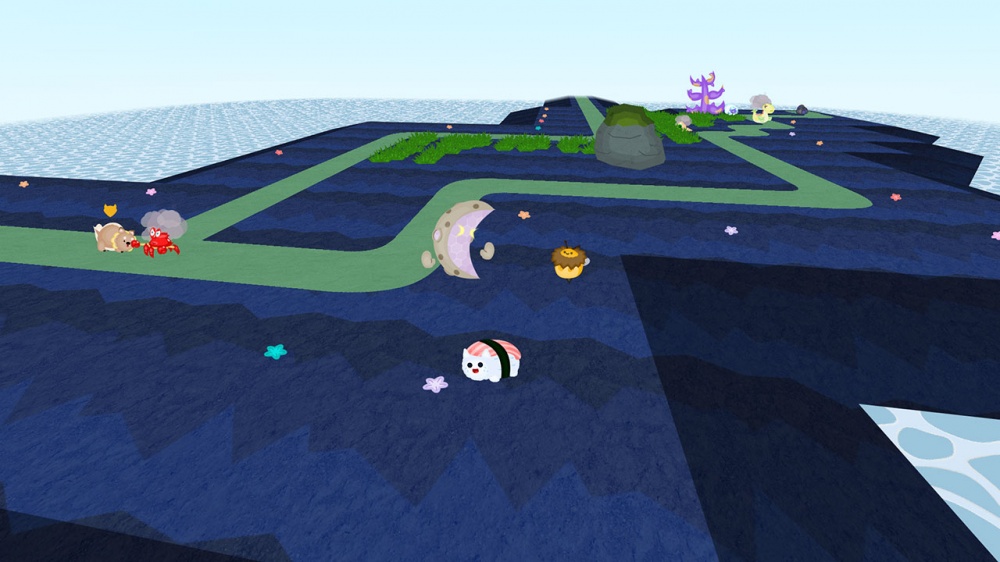 If you're familiar with the Pokemon Nuzlocke challenge, imagine a game built around that idea and here we are. It's been out for a few years on Steam, so its positives and negatives are well-known by now. It incorporates some roguelite mechanics but it mainly comes down to having a fixed team of monsters that can and will suffer permadeath. Definitely one of the more interesting indie takes on the Pokemon idea, and one that I think does what it aims to do quite well.
Before the Night ($22.99)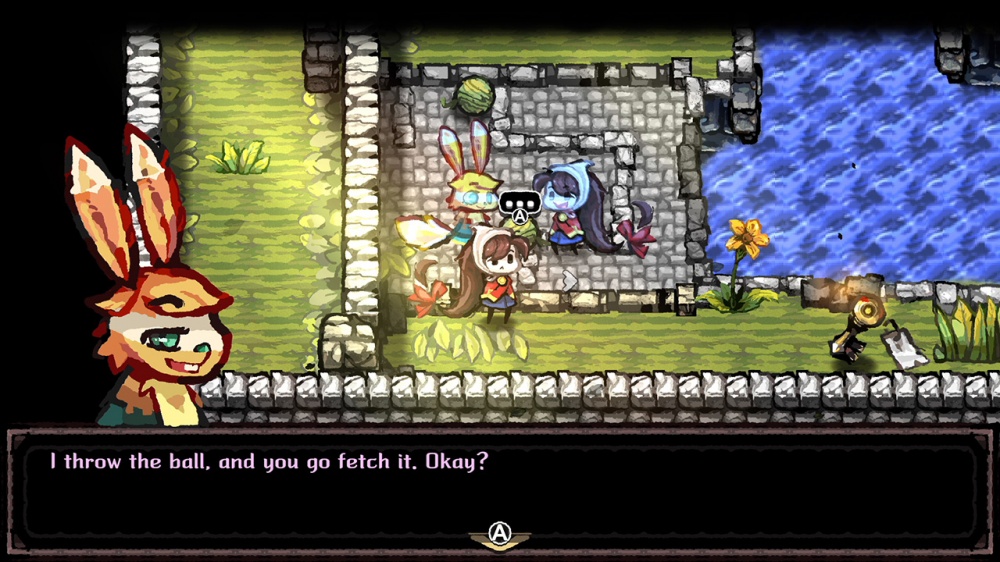 This is a horror adventure game about a pet human named Lisa who is trying to bring back her deceased owner, a rabbit named Alice. You see, in this game's world, it's the non-human animals that are dominant and humans that are pets. Anyway, trying to go against nature has its costs, and you'll discover them as you make your way through this game. It's a bit of puzzle-solving, a bit of monster evasion, and a few other bits and bobs. It has a neat premise, so it's already off on a good foot in my opinion.
Crowns and Pawns: Kingdom of Deceit ($19.99)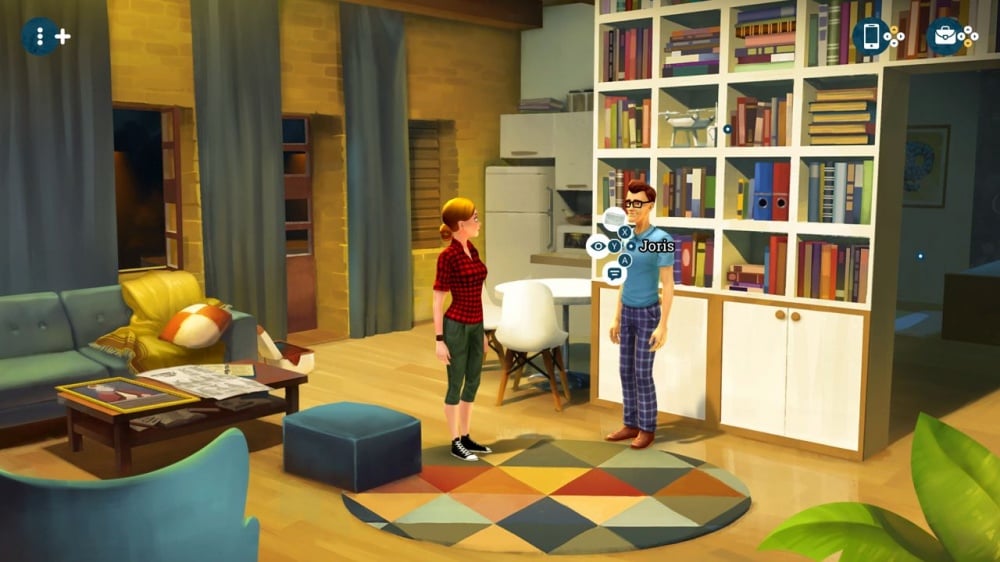 Another point-and-click style adventure game, but this one doesn't have a horror theme. The protagonist is an American woman who inherits a house in Lithuania from her grandfather. No sooner than she arrives in Europe than she's accosted by some weirdo who wants the house, and you'll soon learn why. It's going to take a bit more work to truly understand the mystery she's stumbled into, however. The game pays clear homage to the likes of Broken Sword and Gabriel Knight, and I can think of a lot worse places to look for how to make an enjoyable adventure game. The presentation is really good, and some of the puzzles are quite well-constructed. Others are not. At any rate, I'll go into greater detail when I review this game soon.
Freak Crossing ($4.99)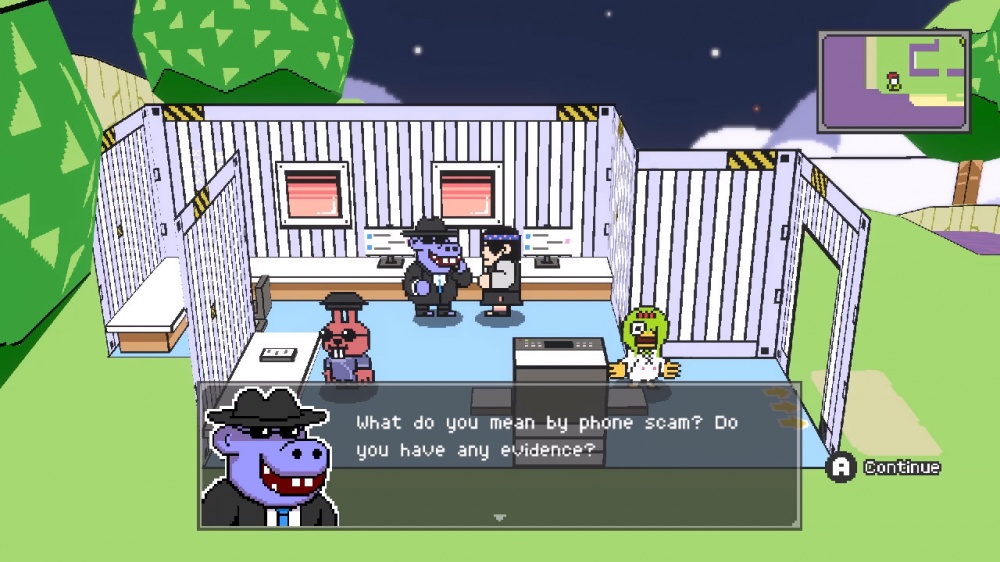 Alright, so this is pretty obviously a parody of Animal Crossing. You've been appointed as the head of a village of animals after your uncle is hospitalized, and the place is far from a paradise. You'll have to interact with the very odd and highly sketchy villagers, and your actions and decisions will lead to one of multiple endings. The game only has one auto-save slot, so you can't abuse saving to get your desired outcome. It's affordable enough that if the odd nature of it strikes you well, you might as well pick it up.
Chipmonk! ($9.99)
A gritty beat-em-up featuring three different chipmunk martial artists. Choose your favorite and play alone or with a friend via local co-op, then battle your way through enemies in a few different gameplay modes. Honestly, this doesn't look like terribly fancy dining, but it gets extra points for quirkiness.
Forgive Me Father ($24.99)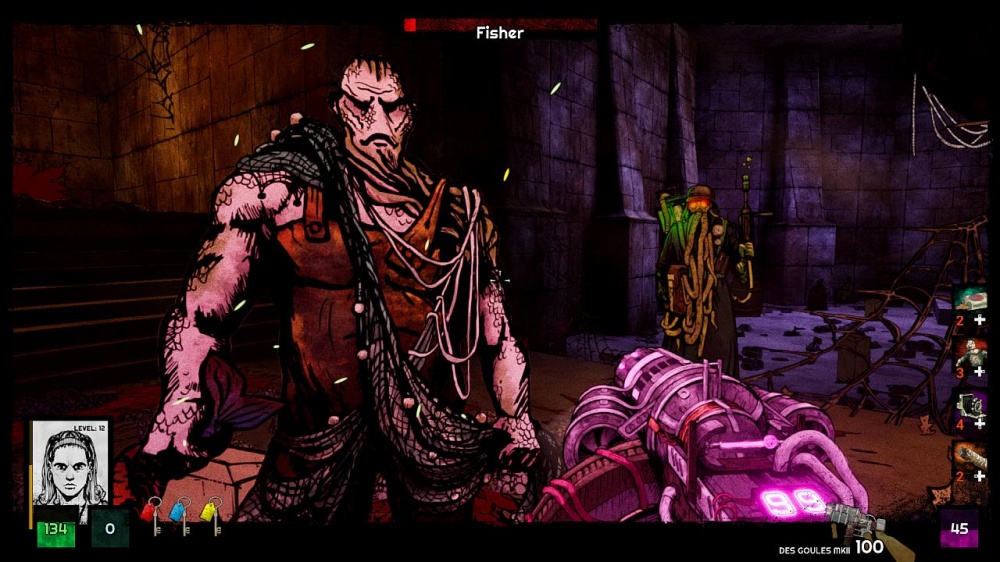 A Lovecraft and boomer shooter combo, eh? Sure, why not? This one hit other platforms a year or so ago, and it received a decent if not overwhelmingly positive reception. Most cite the speedy gameplay and atmosphere as its best points, and a lack of variety leading to overall repetitiveness as its main failing. Probably not the first game in this genre I would recommend on the Switch, but if you're looking for something spooky yet shooty to celebrate the upcoming Halloween season, this might fit the bill.
Mechs V Kaijus ($12.99)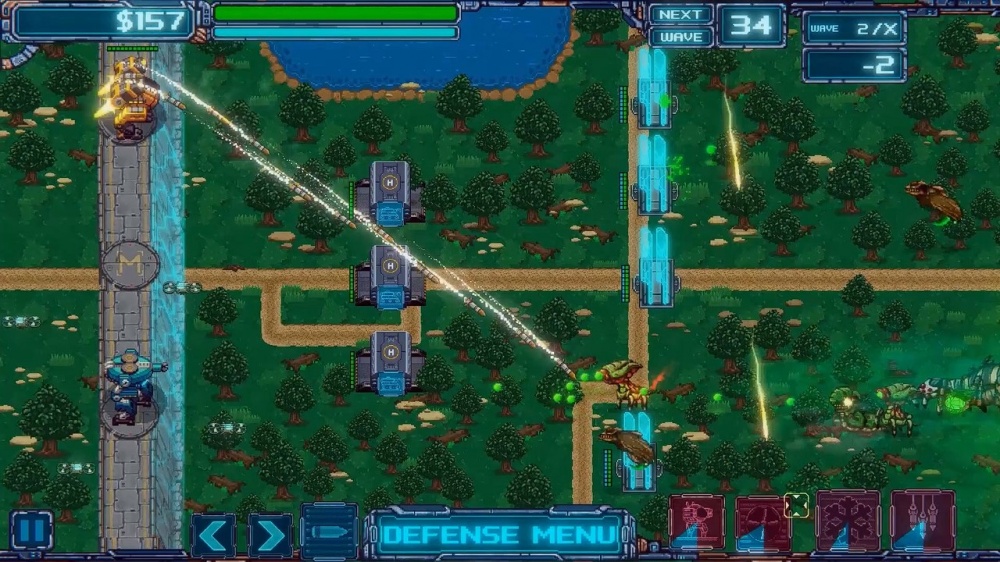 It's a tower defense game, and you can probably fill out the rest of the Bingo card on your own. Control a team of mechs, fend off giant monsters, build defenses, and all that. The eShop description claims this is the best hardcore tower defense experience, and I feel like no one that ever bigs themselves up in that particular way can ever be taken seriously. It seems fine enough, but "the best"? Okay, good luck with that.
Angel Whisper – The Suspense Visual Novel Left Behind by a Game Creator ($9.99)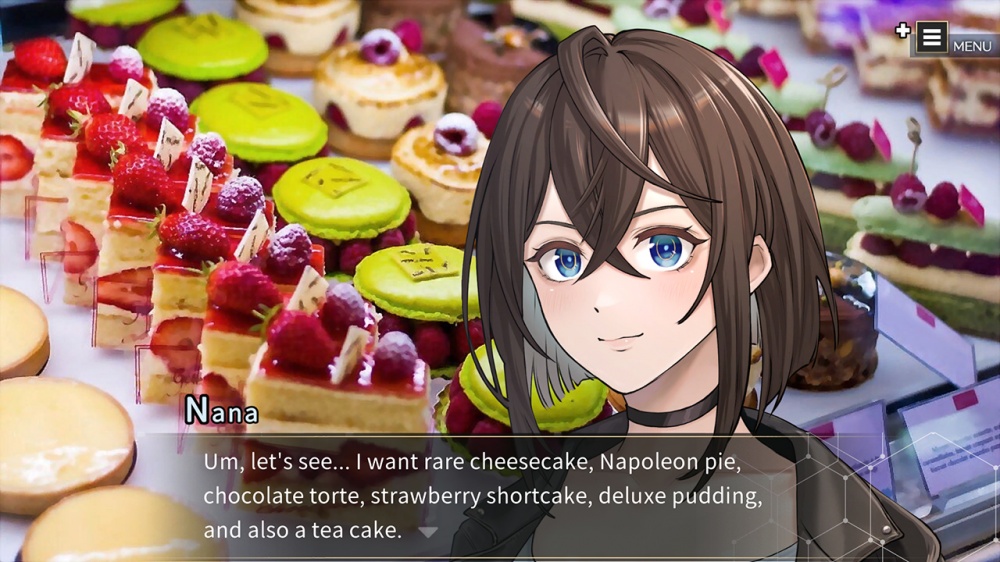 This is one of those visual novels whose premise is very meta and kind of confusing at first. It's supposed to be 2023 remake of a 1999 visual novel whose author suddenly disappeared after creating it. Or something like that. It's actually really hard to sort out what is fiction and what is fact with this one, but if you feel like going on a head trip I have a feeling this story will provide.
CounterAttack: Uprising ($14.99)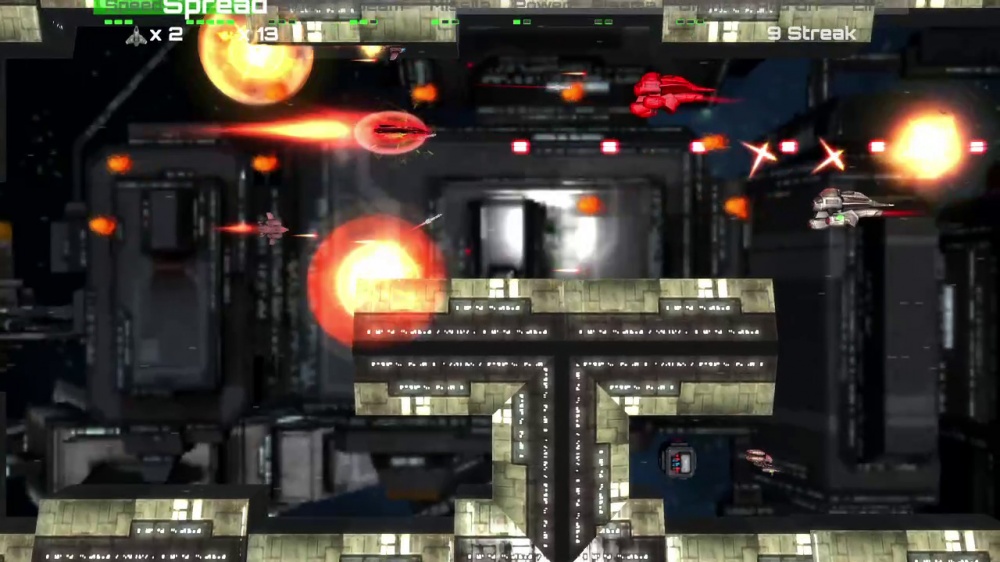 This is a side-scrolling shoot-em-up making its way to the Switch after being available over on Steam for a few years. The rather plain description on the eShop doesn't really do it justice, as it's actually quite good. It offers multiple modes of play, multiplayer for up to four locally and eight online, a massive thirty-two levels to shoot your way through, and a bonkers five hundred attachments to customize your ship with. It's quite good, and the multiplayer feature is a nice added selling point. Even if you go it solo, however, I think shoot-em-up fans will like what they get here.
Tiny Whaley ($0.99)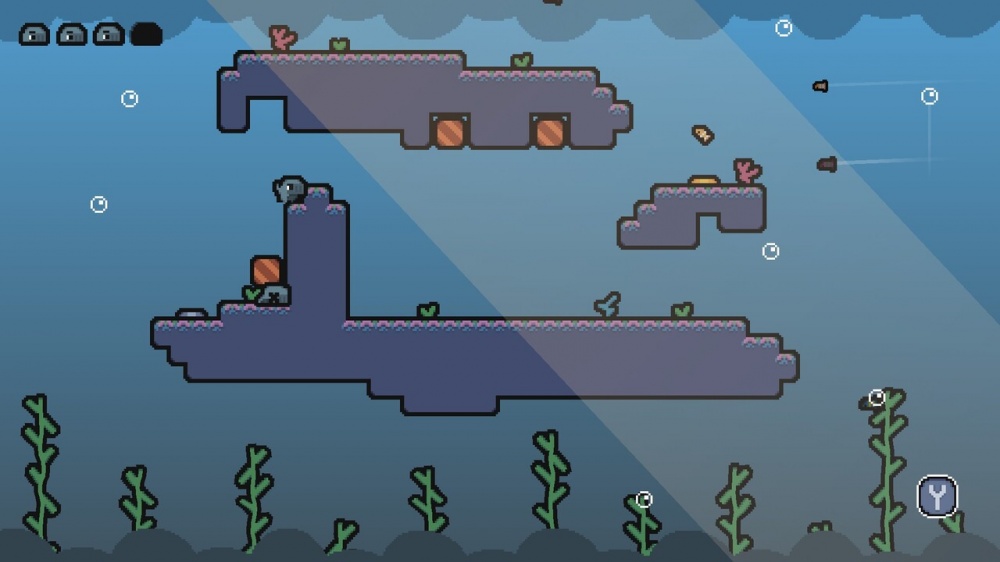 You play as a little whale in this 2D platformer, and I guess gravity underwater doesn't work the way I thought it did because you're jumping around and such. I guess you can use your dead bodies as platforms? It costs a dollar.
The Bin Bunch
Encore Rally ($4.99)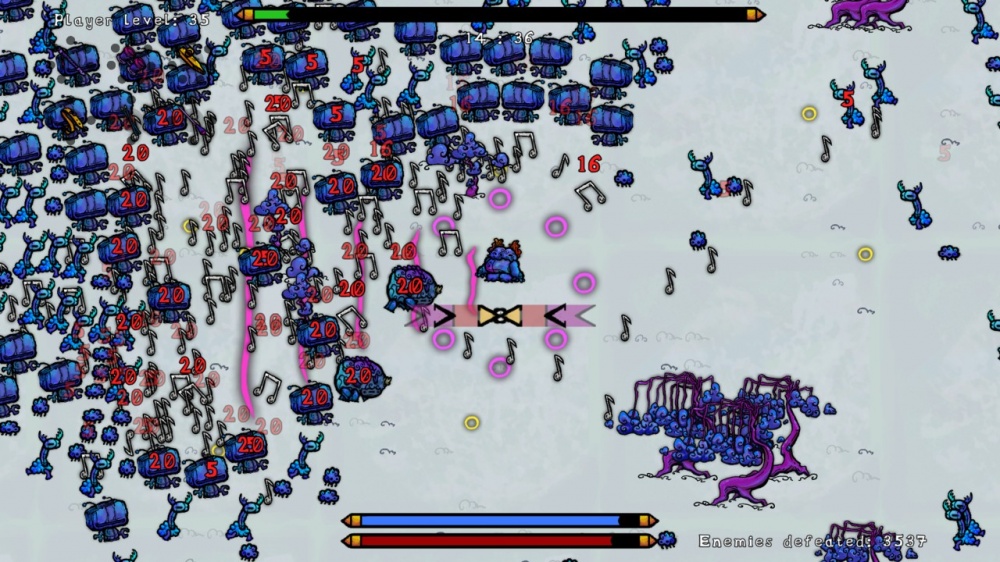 Boaty Tanks ($9.99)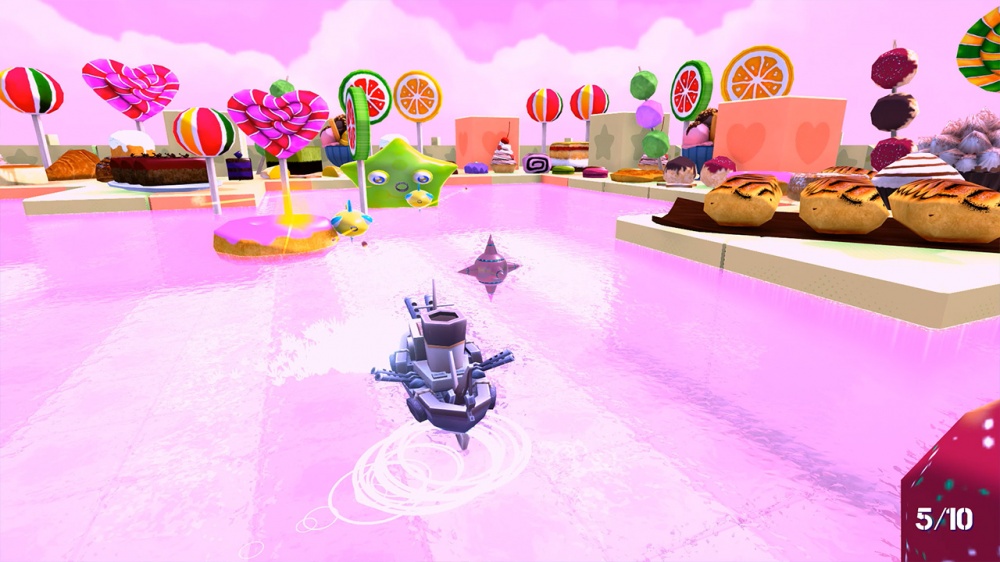 Anime Poly Puzzles – Sci-Fi Maidens ($2.99)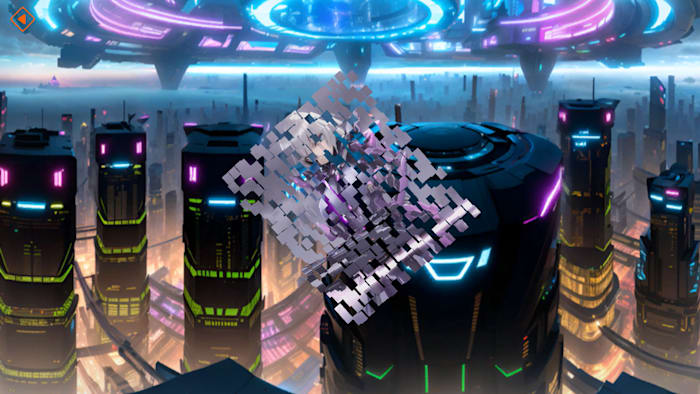 Sales
(North American eShop, US Prices)
Okay, so first and foremost, we have an Arcade Archives sale happening. Some NEOGEO games and some Taito games. It is generally safe to assume that any of the games you see here will never go on sale again, even if the occasional one crops up again. This is the time to buy. A heads-up: QIX, Halley's Comet, Chack'n Pop, and Elevator Action are in Taito Milestones Vol. 1, so picking that up on sale is a better value by some measure. Otherwise, have at it. The lists aren't too big today, so I'll let you comb through on your own.
Select New Games on Sale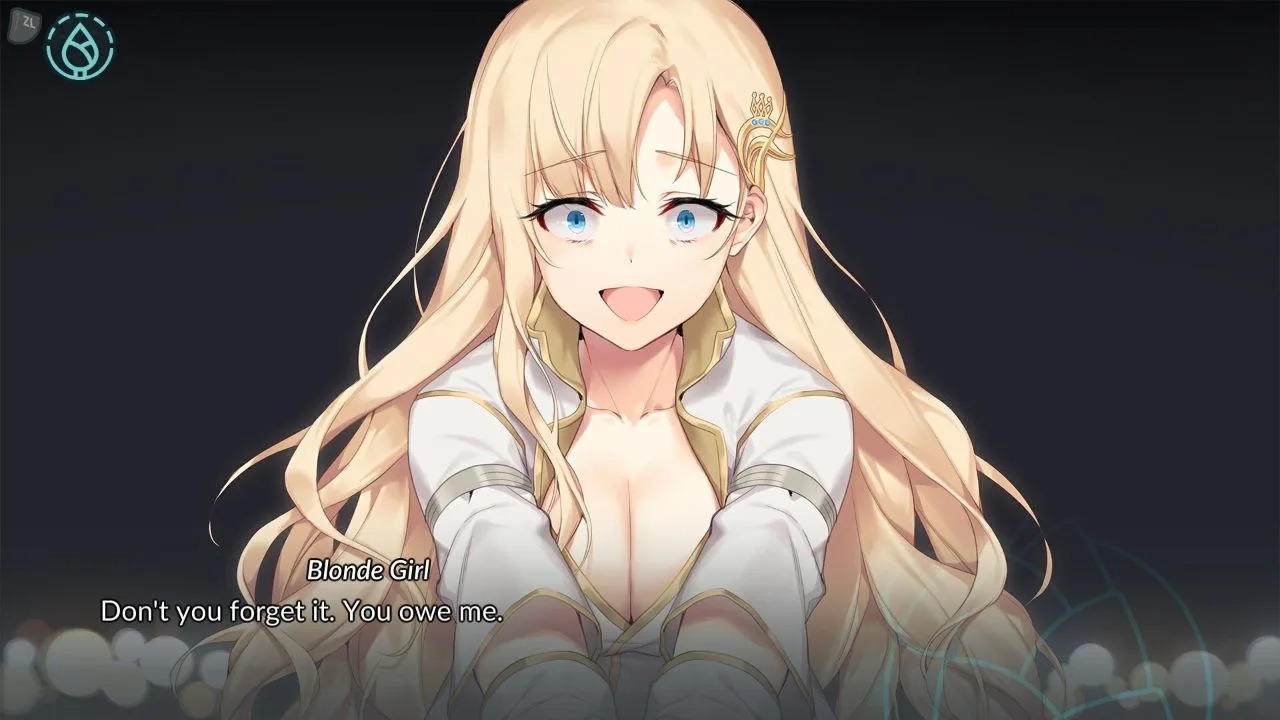 Lotus Reverie: First Nexus ($2.87 from $15.99 until 10/9)
Army of Ruin ($7.19 from $7.99 until 10/12)
Blackberry Honey ($3.89 from $12.99 until 10/12)
Caffeine: Victoria's Legacy ($8.99 from $17.99 until 10/12)
Intrepid Izzy ($6.59 from $10.99 until 10/12)
LogiKing ($10.49 from $14.99 until 10/12)
Ziggurat ($2.99 from $14.99 until 10/12)
Ziggurat 2 ($17.49 from $24.99 until 10/12)
Parasite Pack ($3.99 from $7.99 until 10/12)
Catmaze ($4.99 from $9.99 until 10/12)
Tales of Aravorn: Seasons of the Wolf ($7.99 from $19.99 until 10/12)
Dariusburst CS Core + Taito/SEGA Pack ($17.99 from $29.99 until 10/12)
Arcade Archives Chack'n Pop ($3.99 from $7.99 until 10/12)
Arcade Archives Raimais ($3.99 from $7.99 until 10/12)
Arcade Archives Darius ($3.99 from $7.99 until 10/12)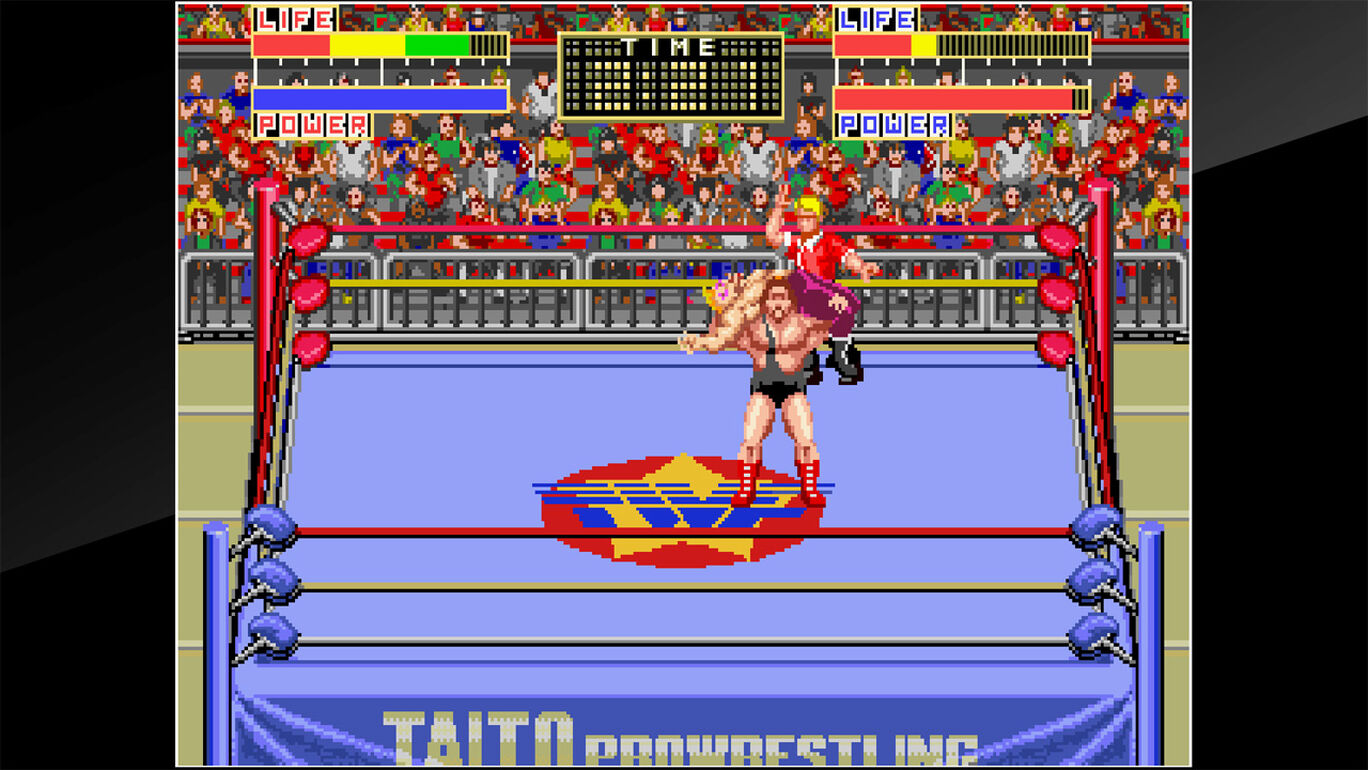 Arcade Archives Champion Wrestler ($3.99 from $7.99 until 10/12)
Arcade Archives Halley's Comet ($3.99 from $7.99 until 10/12)
Arcade Archives QIX ($3.99 from $7.99 until 10/12)
Arcade Archives Fighting Hawk ($3.99 from $7.99 until 10/12)
Arcade Archives Flipull ($3.99 from $7.99 until 10/12)
Arcade Archives Kurikinton ($3.99 from $7.99 until 10/12)
Arcade Archives Elevator Action ($3.99 from $7.99 until 10/12)
ACA NEOGEO Stakes Winner 2 ($3.99 from $7.99 until 10/12)
ACA NEOGEO Power Spikes II ($3.99 from $7.99 until 10/12)
ACA NEOGEO Pulstar ($3.99 from $7.99 until 10/12)
ACA NEOGEO World Heroes ($3.99 from $7.99 until 10/12)
ACA NEOGEO Over Top ($3.99 from $7.99 until 10/12)
ACA NEOGEO The King of Fighters 2003 ($3.99 from $7.99 until 10/12)
ACA NEOGEO Puzzle Bobble 2 ($3.99 from $7.99 until 10/12)
ACA NEOGEO Magician Lord ($3.99 from $7.99 until 10/12)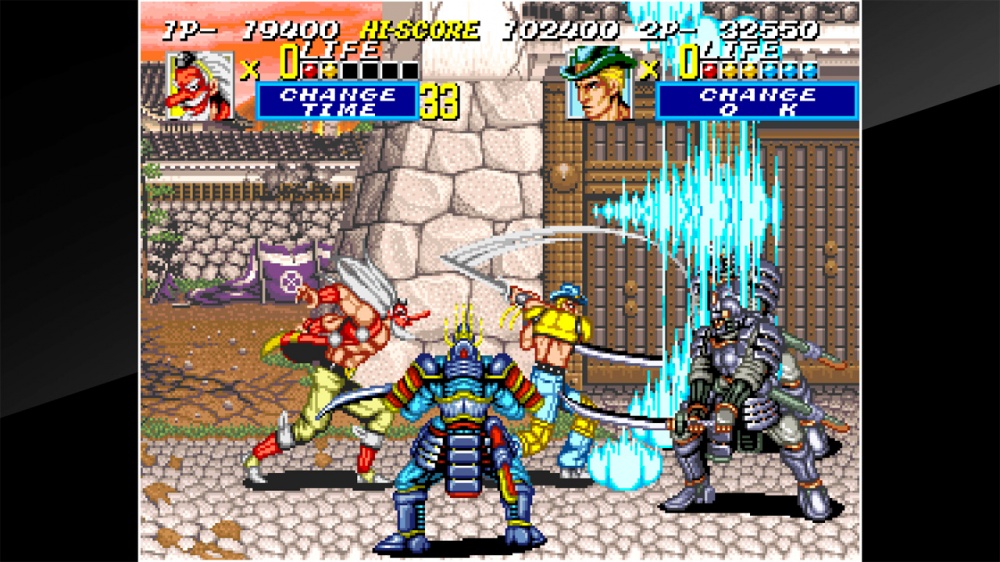 ACA NEOGEO Sengoku 2 ($3.99 from $7.99 until 10/12)
ACA NEOGEO Metal Slug 5 ($3.99 from $7.99 until 10/12)
Raid on Taihoku ($8.79 from $10.99 until 10/13)
Bot Gaiden ($8.99 from $14.99 until 10/13)
Super Woden GP ($7.19 from $11.99 until 10/13)
Wings of Bluestar ($8.99 from $14.99 until 10/13)
The Red Exile: Survival Horror ($3.49 from $4.99 until 10/13)
Mangavania ($2.99 from $4.99 until 10/18)
Swordbreaker Origins ($5.99 from $9.99 until 10/18)
Weeping Willow: Detective Visual Novel ($2.99 from $4.99 until 10/18)
IIN ($6.00 from $10.00 until 10/19)
Goroons ($6.00 from $10.00 until 10/19)
Sales Ending Tomorrow, Friday, September 29th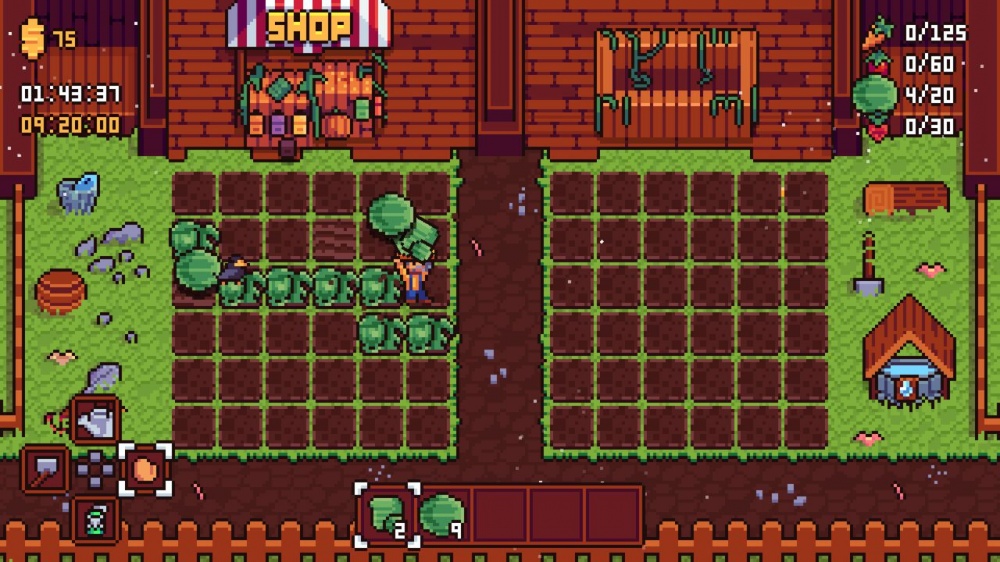 Agriculture ($3.49 from $4.99 until 9/29)
Akaiito HD Remaster ($10.19 from $11.99 until 9/29)
Aoishiro HD Remaster ($10.19 from $11.99 until 9/29)
Beat Souls ($2.99 from $9.99 until 9/29)
Bus Tycoon: Night & Day ($2.79 from $133.99 until 9/29)
DC's Justice League Cosmic Chaos ($27.99 from $39.99 until 9/29)
ESCHATOS ($16.19 from $26.99 until 9/29)
Flowing Lights ($2.49 from $9.99 until 9/29)
Garfield Lasagna Party ($19.99 from $39.99 until 9/29)
Gigantosaurus: Dino Kart ($23.99 from $39.99 until 9/29)
LOL Surprise! BBs Born to Travel ($19.99 from $39.99 until 9/29)
Marble Maid ($4.99 from $9.99 until 9/29)
New Joe & Mac: Caveman Ninja ($14.99 from $29.99 until 9/29)
PAW Patrol Mighty Pups Save Adv. Bay ($14.99 from $29.99 until 9/29)
Rick Henderson ($3.19 from $7.99 until 9/29)
Rogue Explorer ($2.39 from $7.99 until 9/29)
Seduce Me: Complete Story ($7.99 from $9.99 until 9/29)
Shuttlecock-H ($5.19 from $7.99 until 9/29)
Star Trek Prodigy: Supernova ($19.99 from $49.99 until 9/29)
That's all for today, friends. We'll be back tomorrow with the remaining releases of the week, plus whatever sales and big news roll in along with them. I think I've finally put the Tokyo Game Show writing work behind me, even if the blisters on my feet remain. I think I'll take it easy next week, as a treat. I hope you all have a thrilling Thursday, and as always, thanks for reading!