Capcom always makes a big splash at the Tokyo Game Show, and this year was certainly no different. With a large booth that had something cool on every side of it, there's a reason why crowds were flocking to play what the venerated publisher had to offer. Some of that was console related, of course. Dragon's Dogma II had ridiculous line-ups waiting for those who wanted to try it out. Street Fighter 6 and Exoprimal were there, emphasizing Capcom's commitment to the games post-release. The upcoming Apollo Justice: Ace Attorney Trilogy collection made its case. All great stuff, but we were there for mobile games. Were we disappointed?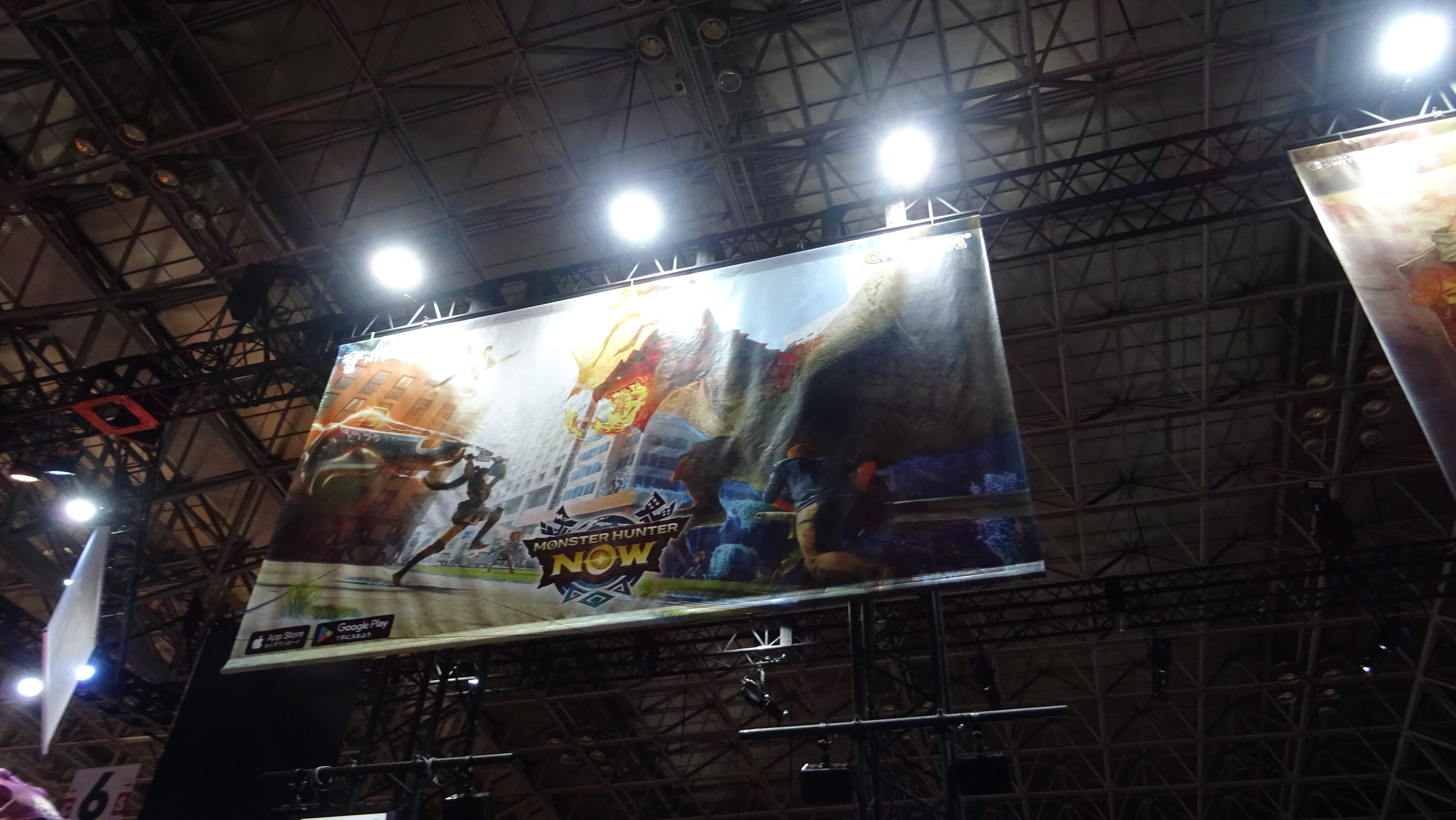 Well, when it comes to playable games, there wasn't a lot of excitement on the mobile front. A massive portion of Capcom's booth was, unsurprisingly, dedicated to Monster Hunter Now. Japan is perfectly suited for Niantic's AR games because of the high population density, and there aren't many bigger brands here than Monster Hunter. You can check out our pal Mikhail's thoughts on the game in his launch week review-in-progress if you want more details on it. What I will say is that the game has already caught on quite well around here, and while people weren't exactly lining up to play it at Capcom's Tokyo Game Show booth, it certainly carried some buzz. I mean, you could just download it if you want to try it. No need to line up.
Around the back of Capcom's booth, two more upcoming mobile releases could be seen, with one available in demo form. Resident Evil Village and Resident Evil 4/Separate Ways were announced to be coming to Apple iPhone 15 Pro, Mac, and iPads equipped with M1 chips or better back at Apple's event earlier this month. Resident Evil Village's mobile version was playable at the Tokyo Game Show, but we weren't allowed to record videos or take pictures. It looked and played the way you would expect, and it's wild to see something that slick running on an iPad. I've no doubt that Resident Evil 4's mobile port will be equally capable. Capcom's going pretty hard with the pricing for these games, and customers can look forward to paying just as much for the mobile versions at they would pay for the Steam versions. I'm not sure how that's going to go for Capcom, but I suppose we'll see soon enough.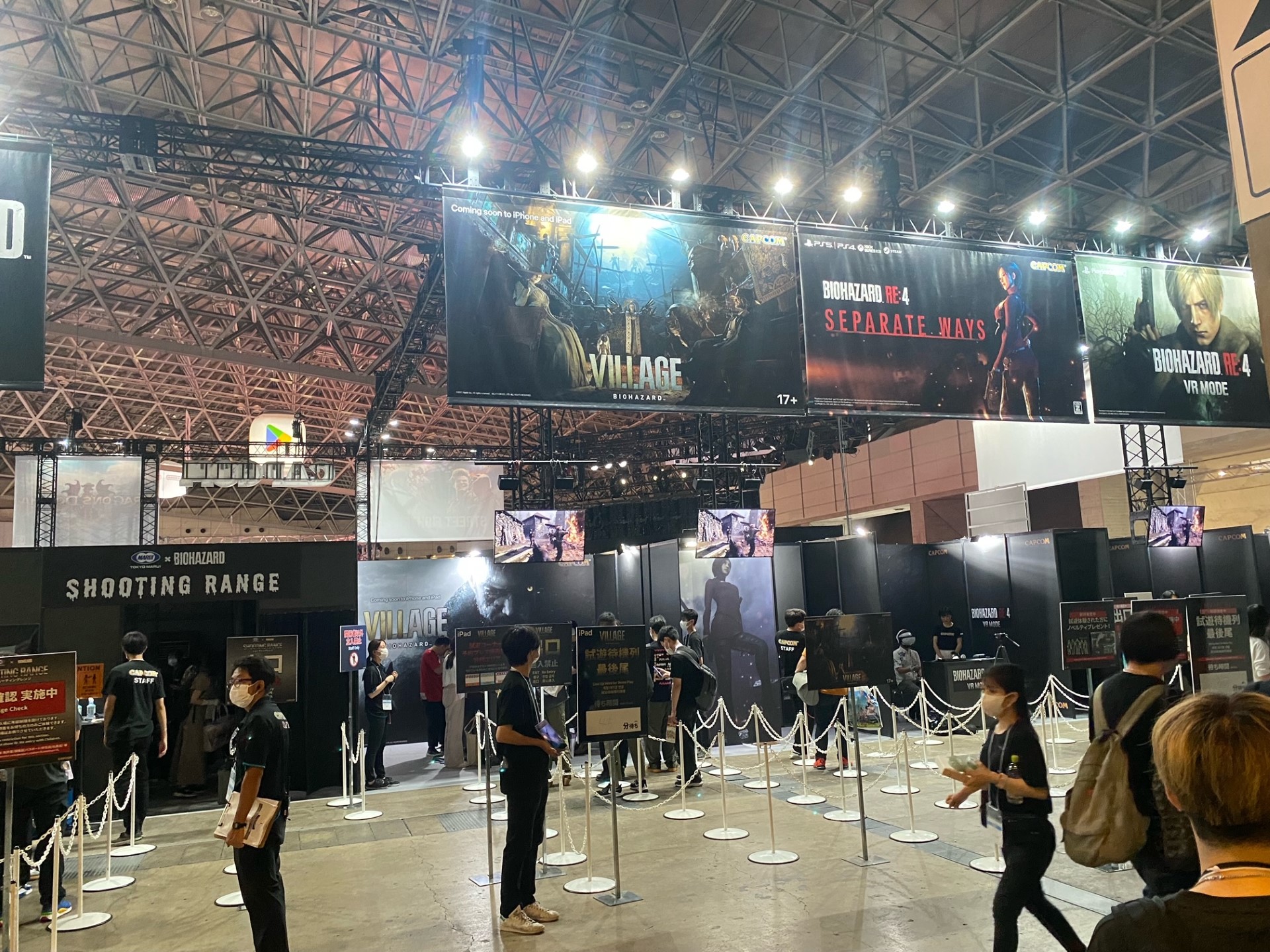 Interestingly, this means that Capcom was showing more mobile games at the show than Nintendo Switch games. Only Apollo Justice is set for Nintendo's aging platform, which is a sign of an overall trend at the Tokyo Game Show this year. The Switch isn't quite done yet, but it's assuredly being shuffled off to the side as talk of a potential successor gets louder and louder. Well, we'll talk about that later.
Capcom has always been a hot-and-cold supporter of mobile gaming. Some years see mobile games front and center among its Tokyo Game Show offerings, while others have nothing at all. This year we can see Capcom dangling its toe in the water yet again, and while the results of its latest experiments remain to be seen, it's at least nice to see that Capcom still sees something in the platform beyond simple free-to-play gatcha games.