Square Enix usually has one of the bigger, more attention-grabbing booths at the Tokyo Game Show, and this year was no different in that sense. The line-ups to play pretty much anything there were among the lengthiest of the show, and there were constant crowds gathered around all sides. What is interesting is that this year it had a slightly thinner line-up than usual, focusing on the latest games for its biggest brands. While that could have included mobile, Square Enix was mainly pushing its upcoming console releases more than anything else. But when you've got that kind of ammo, why not use it?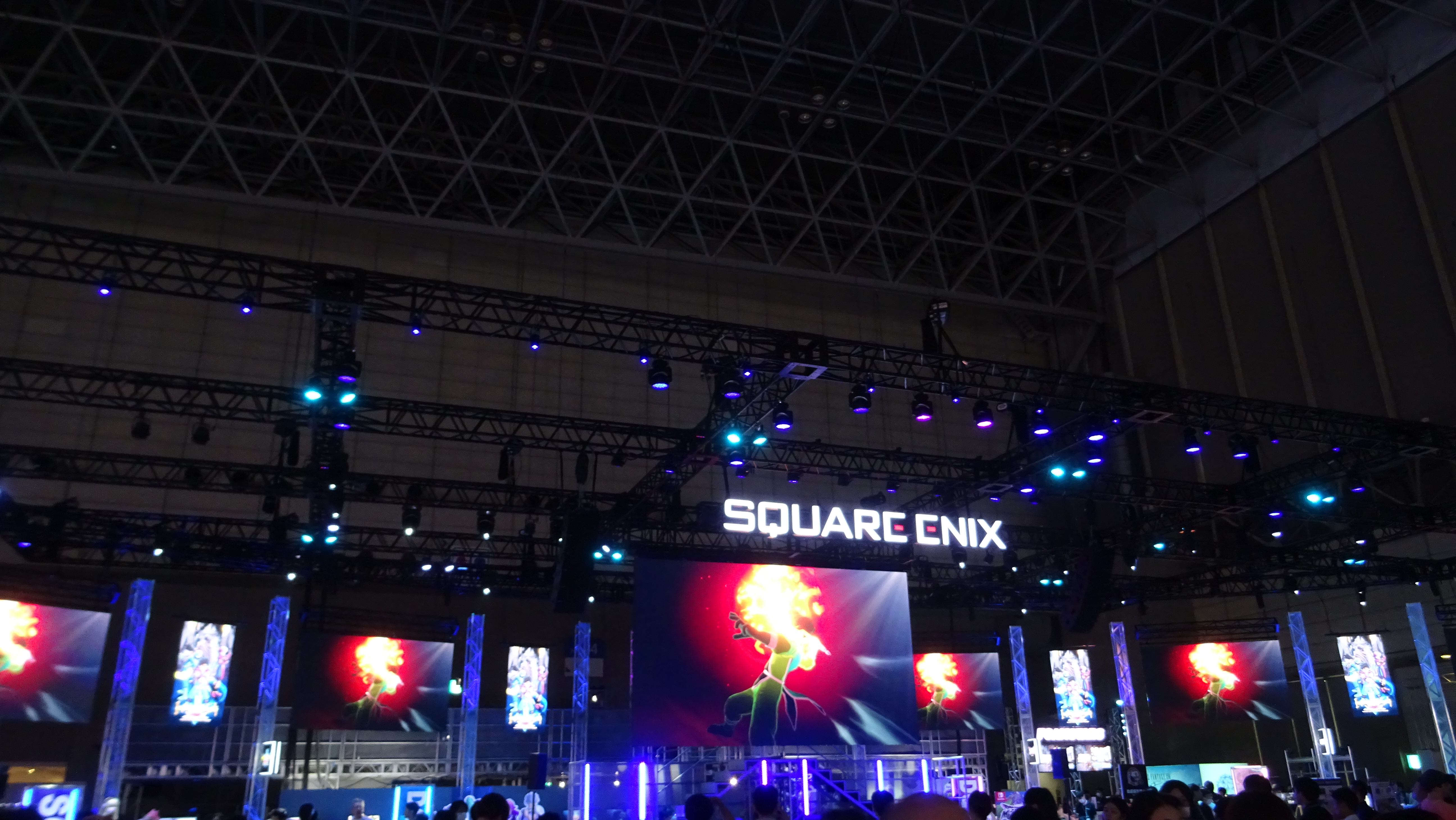 Depending on your angle of approach, you would either run smack into Infinity Strash: Dragon Quest – The Adventure of Dai or Final Fantasy VII Rebirth. The former is on the cusp of release, hitting Nintendo Switch, Playstation 4/5, Xbox Series X/S, and Steam on September 28th. We'll likely have coverage of the game for you on either Switch or Steam once it's out, but it's certainly shaping up to be an enjoyable action-RPG. The latter… well, it doesn't really fit TouchArcade's jurisdiction, but Final Fantasy VII Rebirth looks absolutely incredible and I imagine everyone at TouchArcade Towers is looking forward to its release next February.
As for games coming to mobile, the big one is SaGa Emerald Beyond, the latest chapter in the long-running series and one that looks to be following in the footsteps of Scarlet Grace. That game will be hitting iOS, Android, Nintendo Switch, and PlayStation 4/5 in 2024. Square Enix had a spiffy new trailer for the game that debuted at the show, but we'll have to wait a while longer before we can get our hands on the game itself. I'm really excited for this one because I thought Scarlet Grace was absolutely brilliant.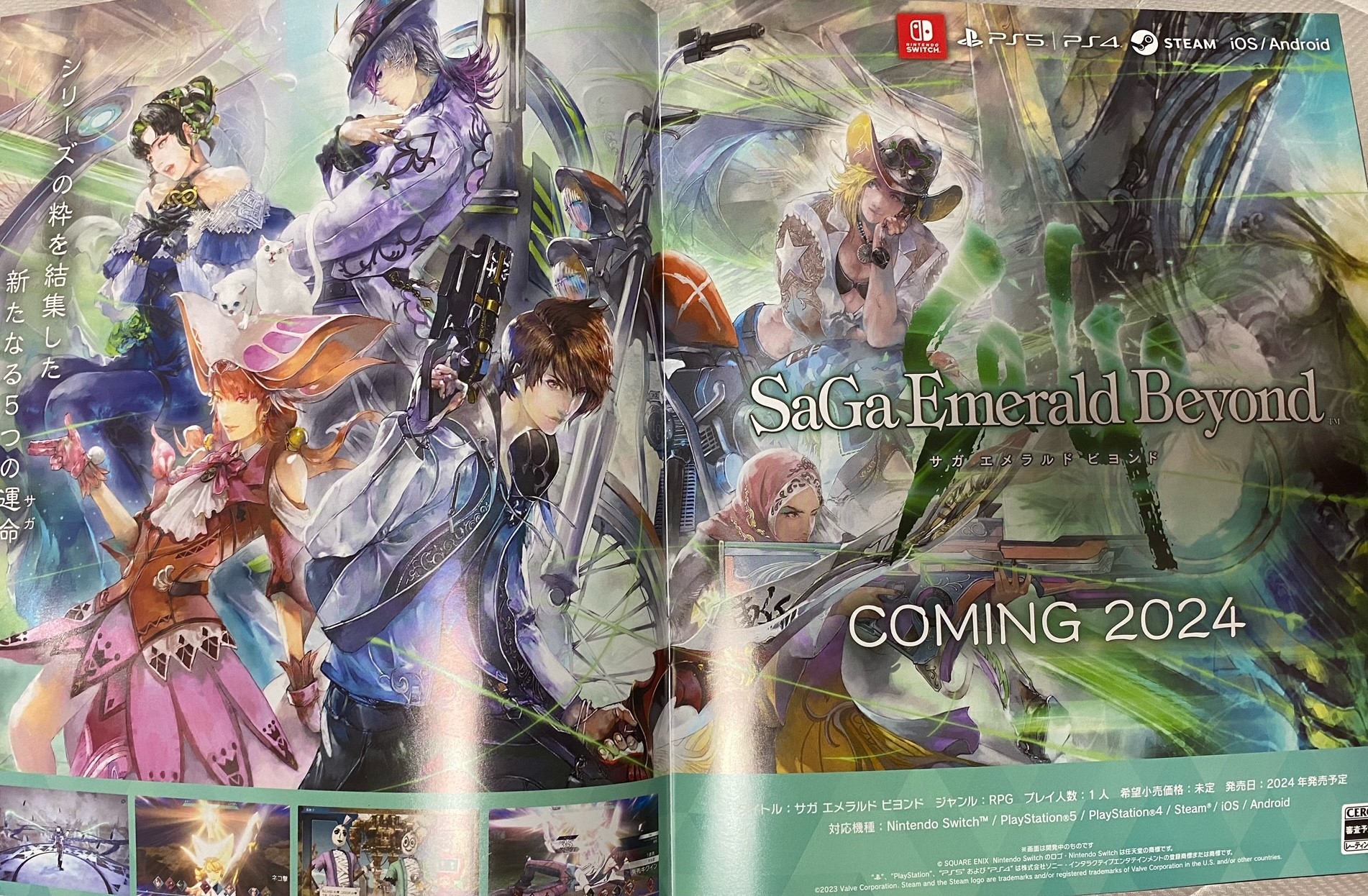 Outside of that, the only things mobile-wise that Square Enix was promoting were the on-going War of the Visions: Final Fantasy Brave Exvius, which apparently has a Final Fantasy VIII collaboration going on, and the Japan-only Elements With Emotion. Even outside of mobile, Square Enix didn't have a ton of other things. Dragon Quest Monsters 3, Star Ocean: The Second Story R, PowerWash Simulator, and of course Final Fantasy XIV were all part of the publisher's promotional materials and sizzle reels.
Oddly absent was much mention at all of Final Fantasy VII Ever Crisis, which recently launched on mobile. I suppose it's in that awkward zone where there hasn't been enough time since it came out for any major new updates, but enough time that it's probably not worth devoting much time to promoting its initial launch. I wish it wasn't so money-hungry, because there are a lot of things I like about it otherwise. Sadly that particular ingredient has a way of spoiling even the finest of soups. Well, that's nothing to do with Tokyo Game Show.
The tradition of spectacle of Square Enix's Tokyo Game Show booths certainly continued at the 2023 show, even if the publisher seemed to be relying more on a few key titles as opposed to the wide spread it has offered up in previous years. The booming theme song of Dragon Quest is a virtual constant at the Tokyo Game Show, and I've come to consider it part of the event's soundtrack. Well, if you're going to get by on only a handful of titles, there are worse things to bring to TGS than Final Fantasy and Dragon Quest.