Each and every day new mobile games are hitting the App Store, and so each week we put together a big old list of all the best new releases of the past seven days. Back in the day the App Store would showcase the same games for a week, and then refresh those features each Thursday. Because of that developers got into the habit of releasing their games throughout Wednesday or very early Thursday in order to hopefully get one of those coveted features spots. Nowadays the App Store refreshes constantly, so the need for everyone to release all on the same day has diminished. Still, we've kept our weekly Wednesday night format as for years that's the time people knew to check TouchArcade for the list of new games. And so without further ado please check out the full list of this week's new games below, and let us know in the comments section which games you'll be picking up!
---
Bottle Flip 360 (Free)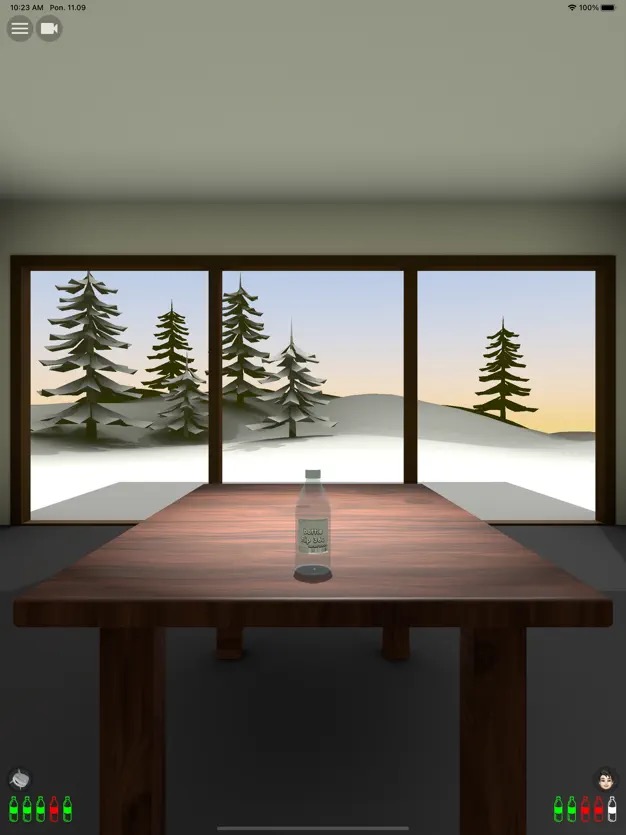 iTunes Description
Join the global Bottle Flip Challenge in Bottle Flip 360. Real-time multiplayer matches, achievements, leaderboards, realistic graphics, and physics. Throw, flip, land!

Introducing the ultimate test of skill, precision, and patience – Bottle Flip 360! Dive into a realistic 3D world where you can challenge yourself, your friends, and players globally in the bottle flipping.
Forum Thread: Bottle Flip 360 (by Gamesoul Studio)
---
DERE Vengeance (Free)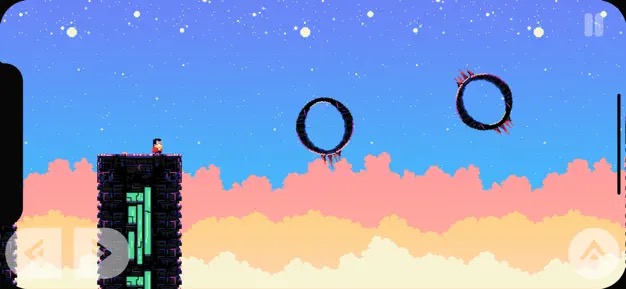 iTunes Description
Unleash your fears in a fourth-wall-breaking platformer that will leave you questioning allegiances… and reality itself.

SINISTER PIXEL ART WORLD
Let the hauntingly atmospheric soundtrack and meticulously designed pixel art engulf you in paranormal encounters, impossible glitches, psychological horror, and the nostalgia of classic side-scrolling games.
Forum Thread: DERE Vengeance (by AppSir/Darius Immanuel Guerrero)
---
Devil's Mansion (Free)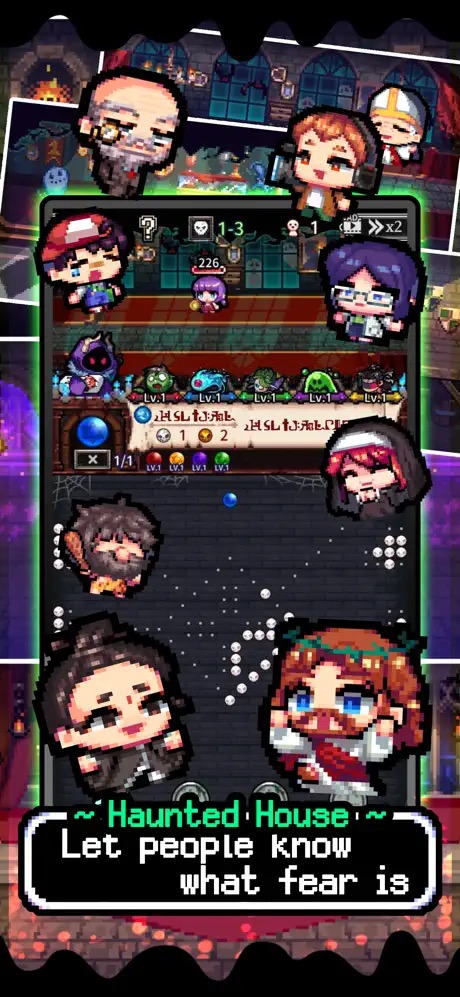 iTunes Description
"Devil's Mansion" is a game designed and produced by the Taiwan R&D team, which will take you into a fantasy haunted house full of relaxation and fun. Here, you will no longer be just an ordinary devil, but the "devil who doesn't want to be a devil but opens a haunted house to make a living" who decided to open a haunted house to attract tourists!
Forum Thread: Devil's Mansion (PinBall) (by AVECTOR TECH CO., LTD.)
---
DINO 3D (Free)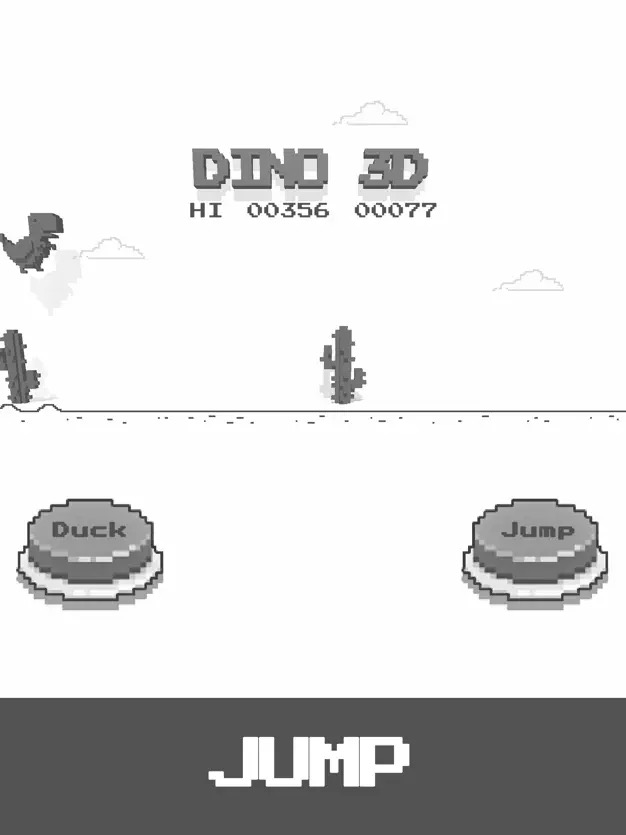 iTunes Description
Unleash endless offline fun with dino 3D – no wifi required! no wifi games

Get ready to embark on a thrilling prehistoric adventure like never before in DINO 3D!

This exciting video game takes the beloved classic offline game to a whole new dimension, bringing the endless runner experience into the immersive world of 3D.
Forum Thread: DINO 3D (by Benfont)
---
Dragonheir: Silent Gods (Free)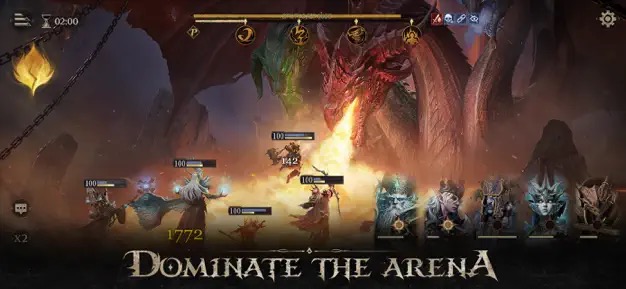 iTunes Description
Dragonheir: Silent Gods is an open-world high-fantasy RPG that puts you in control of over 200 heroes. In the multiversal adventure, you'll experience strategic combat like never before, where every move counts and every decision could be the difference between victory and defeat.
With rolling dice and seasonal multiversal content, Dragonheir keeps things fresh and exciting, offering endless possibilities for adventure and exploration.
Forum Thread: Dragonheir: Silent Gods (by Nuverse Games)
---
Five A Side Football 2024 ($1.99)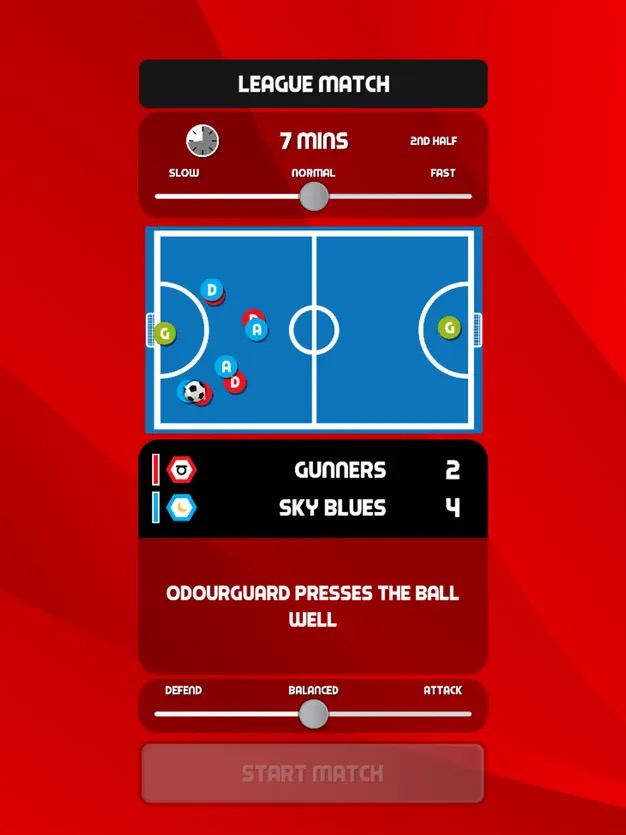 iTunes Description
The world's fastest, most fun five-a-side management game is back! In Five A Side Football 2024 you can take control of comedy versions of your favourite team or cast your mind back to a time before the Premier League and take on a retro challenge. Whether you're chasing the league trophy with a team of superstars, attempting to turn a mid-table squad into champions, or saving a struggling bunch from relegation; the fate of your team and your job is in your hands!
Forum Thread: Five A Side Football 2024 (by Swipe Studios)
---
Flip It (Free)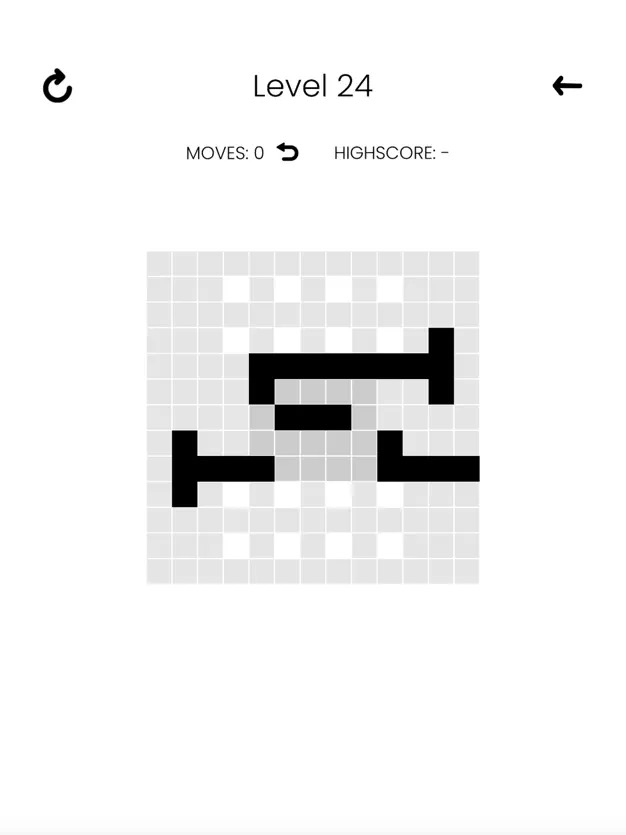 iTunes Description
Flip it is the most challenging block puzzle out there. It's not only important how you arrange the pieces, you also need to make sure that you're arranging them in right order, because sometimes a piece can get blocked by the other piece.

Try to solve all 50 levels. And if you somehow manage to solve them, try solving them faster in speedrun mode. Compete on leaderboards!
Forum Thread: Flip It (by Nikola Jovanovic)
---
Ghost Detective (Free)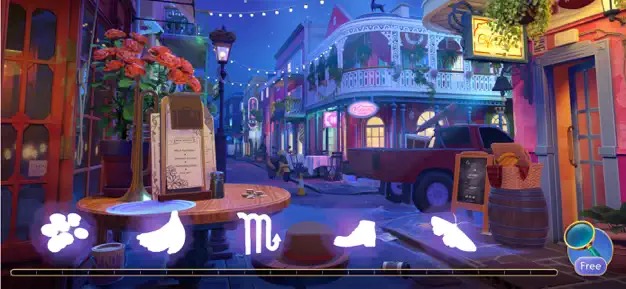 iTunes Description
You're a detective who's been killed on the job. Now as a ghost, your mission is clear: Find hidden objects and solve puzzles to catch your own murderer.

Experience a new hidden object murder mystery crime game set in haunted New Orleans — where life's never boring and dying can get downright complicated.
Forum Thread: Ghost Detective (by Wooga)
---
Jumper's Quest (Free)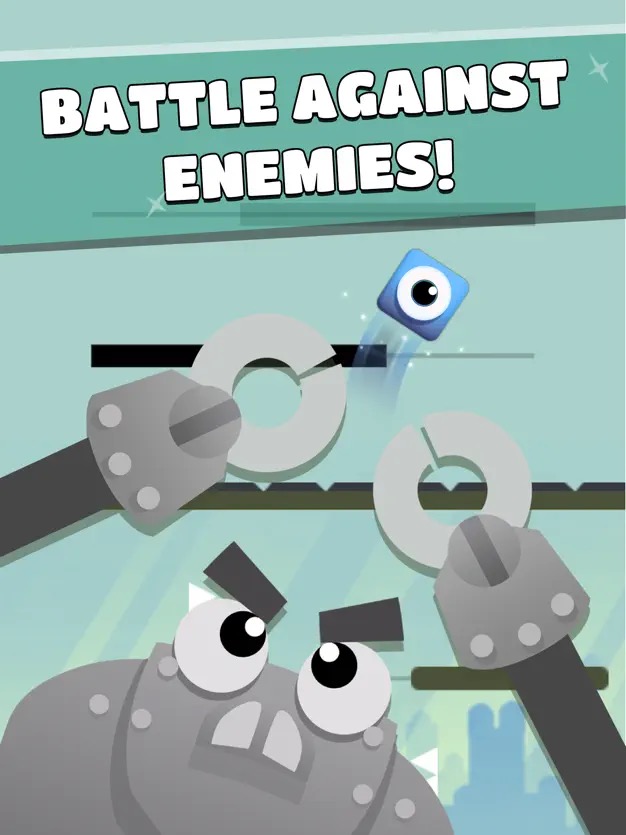 iTunes Description
Jump into a world full of unique obstacles that will test you both mentally and physically. Your quick thinking and reflexes will be put to the test as you decipher puzzles and navigate through each level with finesse.

Encounter a diverse array of enemies, each with their own unique challenges that you must conquer. Intuitive one-touch controls empower you to effortlessly jump through the levels in record time.
Forum Thread: Jumper's Quest (by Halfbrick)
---
Retro Bowl College (Free)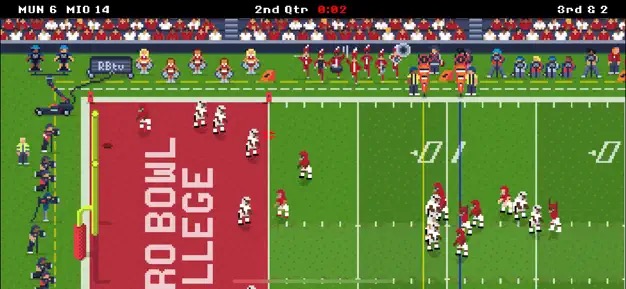 iTunes Description
The official spin-off of the smash hit RETRO BOWL takes you back to the old-school. If you thought managing a Pro Team was a challenge – you've seen nothing yet!

Make a name for yourself as a winning Head Coach for one of 250 College teams. Manage tight budgets and encourage your hotheaded young players to keep their eye on the ball when they're surrounded by the temptations and distractions of College life. Can you tell the difference between the next Pro Football superstar and the party animal who doesn't know when to quit? Can you foster their talents and help them make the Draft? Can you turn your school into the greatest Football College of all time?
Forum Thread: Retro Bowl College (by New Star Games)
---
Sky Islands (Free)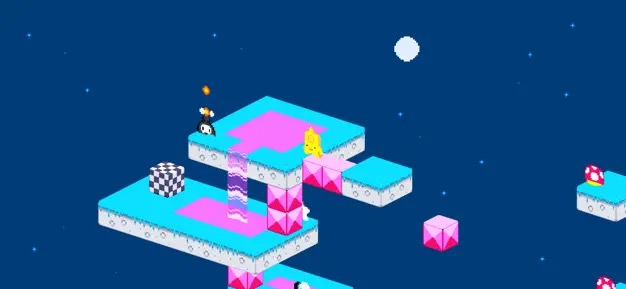 iTunes Description
Switch between 2D and 3D! Sky Islands is a charming platformer game where you embark on a captivating journey through a fantastic sky realm. Inspired by the beloved FEZ game, prepare to shift between the 2D and 3D dimensions to collect hidden stars and clear all the levels.
Forum Thread: Sky Islands (by Neutronized)
---
Starship Danger! (Free)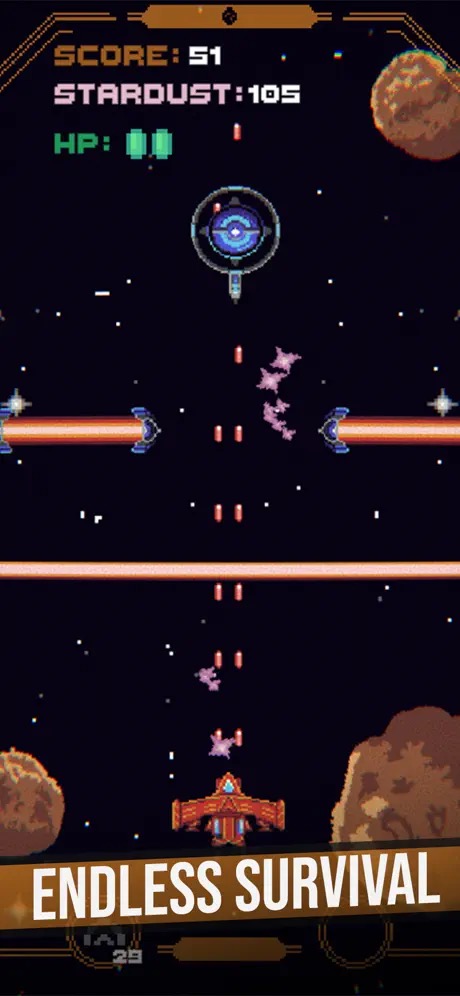 iTunes Description
Enjoy Endless Cosmic Challenge in "Starship Danger!"
"Starship Danger!" offers a straightforward and captivating space adventure. Take control of your starship and face a continuous loop of cosmic trials. Your mission: Survive as long as you can against asteroids, space debris, and enemy ships.
Forum Thread: Starship Danger! (by Sean Gilbert)
---
Thunder Ray ($9.99)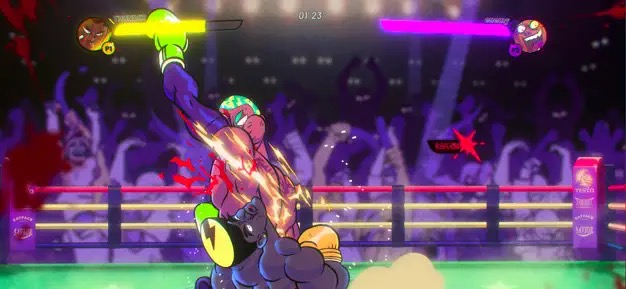 iTunes Description
Step into the ring and experience the adrenaline-pumping action of our retro arcade boxing game, but with a modern twist! Get ready to throw jabs, hooks, and uppercuts as you face off against a roster of colorful and eccentric opponents. The game features meticulously crafted HD animations, bringing each character to life with stunning detail and fluid movements.
Forum Thread: Thunder Ray (by Purple Tree Studios)
---
Tyrant's Blessing ($4.99)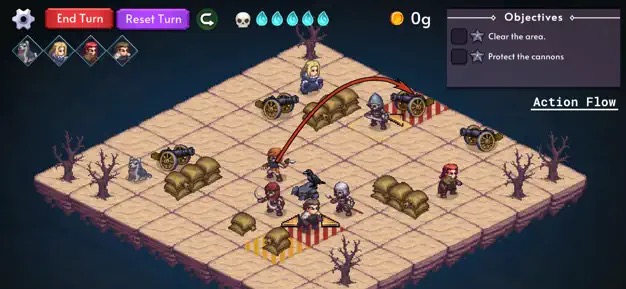 iTunes Description
The Tyrant landed in Tyberia bearing promises of a paradise, without war, without suffering… and without death. All Tyberians had to do in order to enter his paradise was to simply die at the hands of his Dead Army. The war was over before it even began, with thousands perishing in the Tyrant's wake, only to be brought into his fold as undying thralls, bound by magic. The few living warriors left are scattered across the remnants of their homeland, tirelessly looking for a way to turn the tables on the tyrannical Tyrant. Lead a great Uprising, defeat the Dead Army, and drive the monstrous overlord back into the depths of the sea from whence he came.
Forum Thread: Tyrant's Blessing (by Mercury Game Studio)
---
Venice Bridges (Free)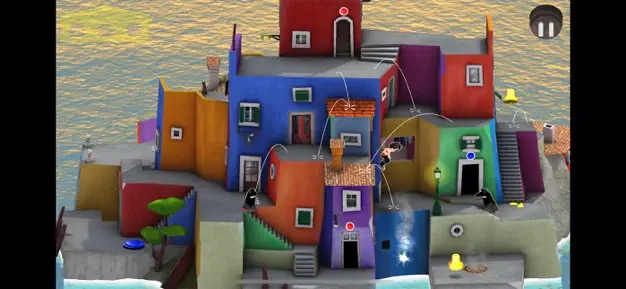 iTunes Description
Venice is under attack by malicious Plague Doctors and you have been chosen to come to its rescue.

Plunge into the world of Venice Bridges, a 3D puzzle adventure game where the beauty of Venice meets hardship and destruction.

Save Venice by luring the Plague Doctors and their squad to their demise, and solve puzzles to restore Venice to its glory.
Forum Thread: Venice Bridges (by naïve studios AB)
---
Who Let The Chickens Out? (Free)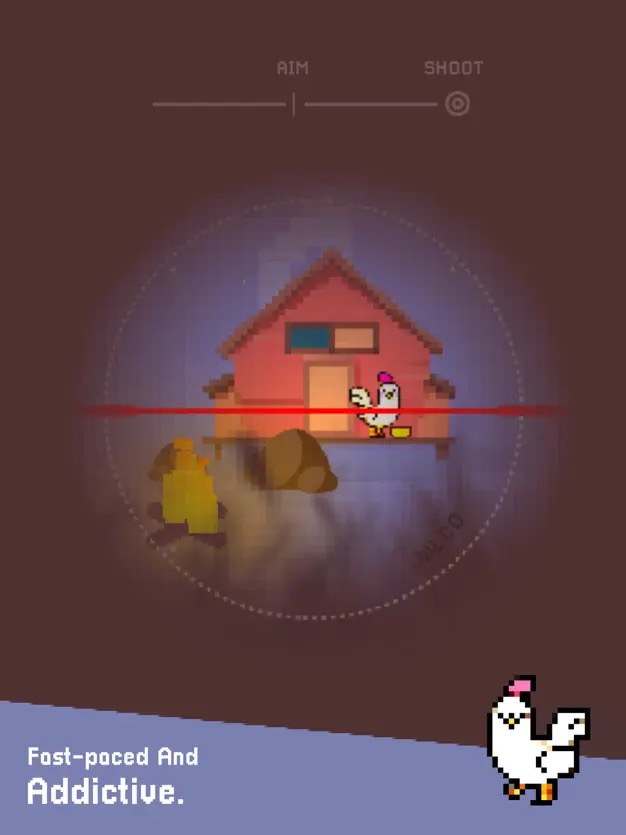 iTunes Description
Welcome to "Who Let the Chickens Out?" a fun and challenging game that puts a unique spin on solving a feathery neighbor problem! Embark on a hilarious adventure where you'll use your skills and precision to deal with pesky chickens. It's time to turn those annoying cluckers into delicious chicken leg pieces!
Forum Thread: Who Let The Chickens Out? (by Vikas Pawar)
---