Hello gentle readers, and welcome to the SwitchArcade Round-Up for August 29th, 2023. Our pal Mikhail has been very busy again, wrapping up three more reviews for you to look over today. Shotgun King, Stray Gods, and the DLC for Let's Build a Zoo have been examined with his careful eye for your reading pleasure. We also have a bunch of releases to look at, including Samba de Amigo: Party Central, Sea of Stars, The Making of Karateka, and more! After that, it's the usual lists of new and outgoing sales for you to check out. Let's get to the games!
Reviews & Mini-Views
Shotgun King: The Final Checkmate ($12.49)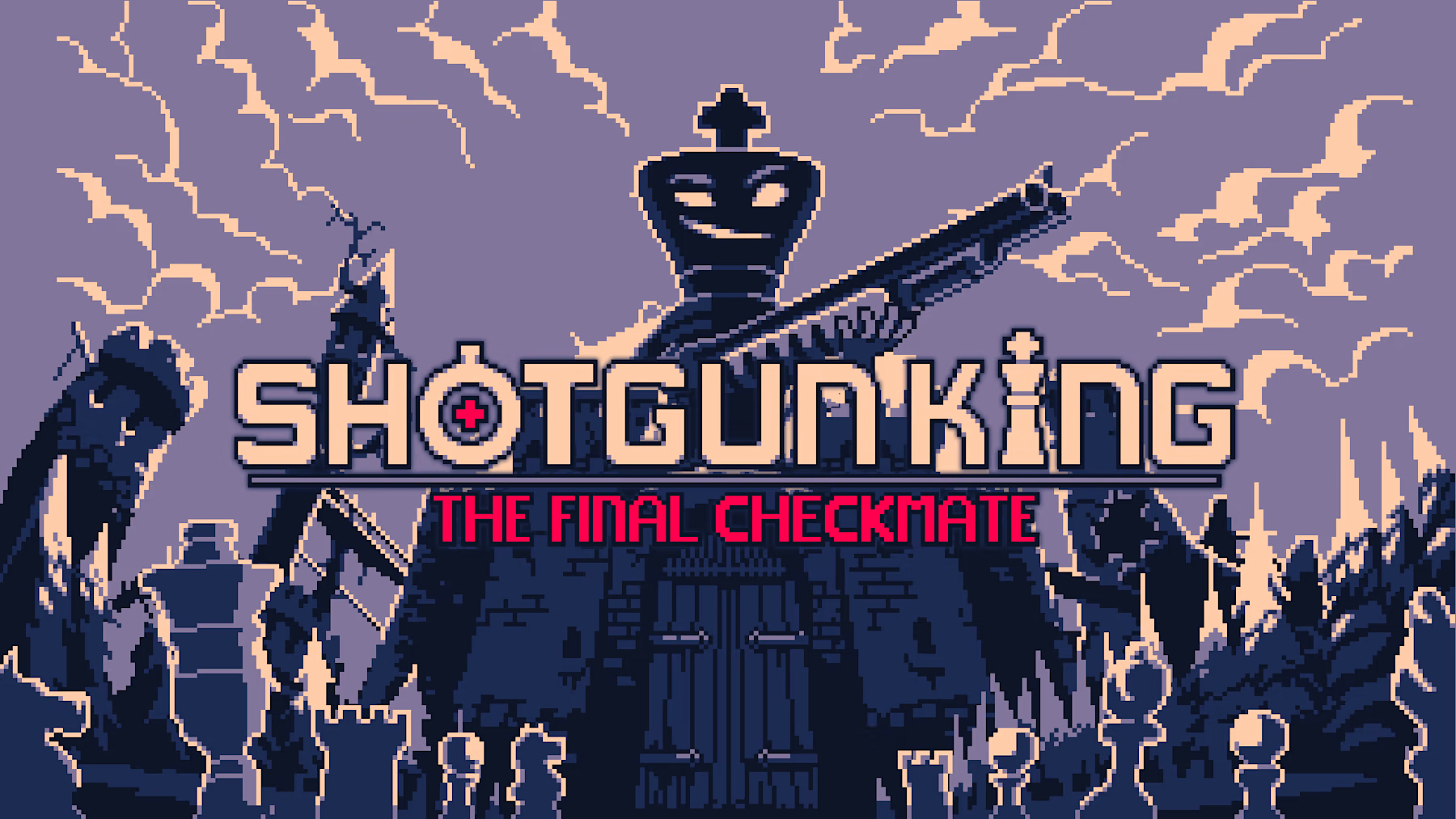 Shotgun King: The Final Checkmate is one of the most interesting games I've played all year. I love new takes on classics, and Shotgun King brings roguelikes and chess together with a lovely aesthetic and addictive gameplay. It is only held back by its difficulty curve.
Shotgun King has you taking on the role of the Black King with a shotgun as you take on the White side on a chessboard. After each turn, you need to plan your next move, and Shotgun King feels like a game I didn't know I wanted until I played it. I don't regularly play chess, but I still know enough to play with friends online. Shotgun King is hilarious, difficult, and fun. After each floor of the run, you upgrade not only your own King, but the opponents. This isn't explained too well and requires learning by experience. Shotgun King features loads of upgrades and many unlocks as you get better, and it is the perfect pick up and play game that shines on a portable device.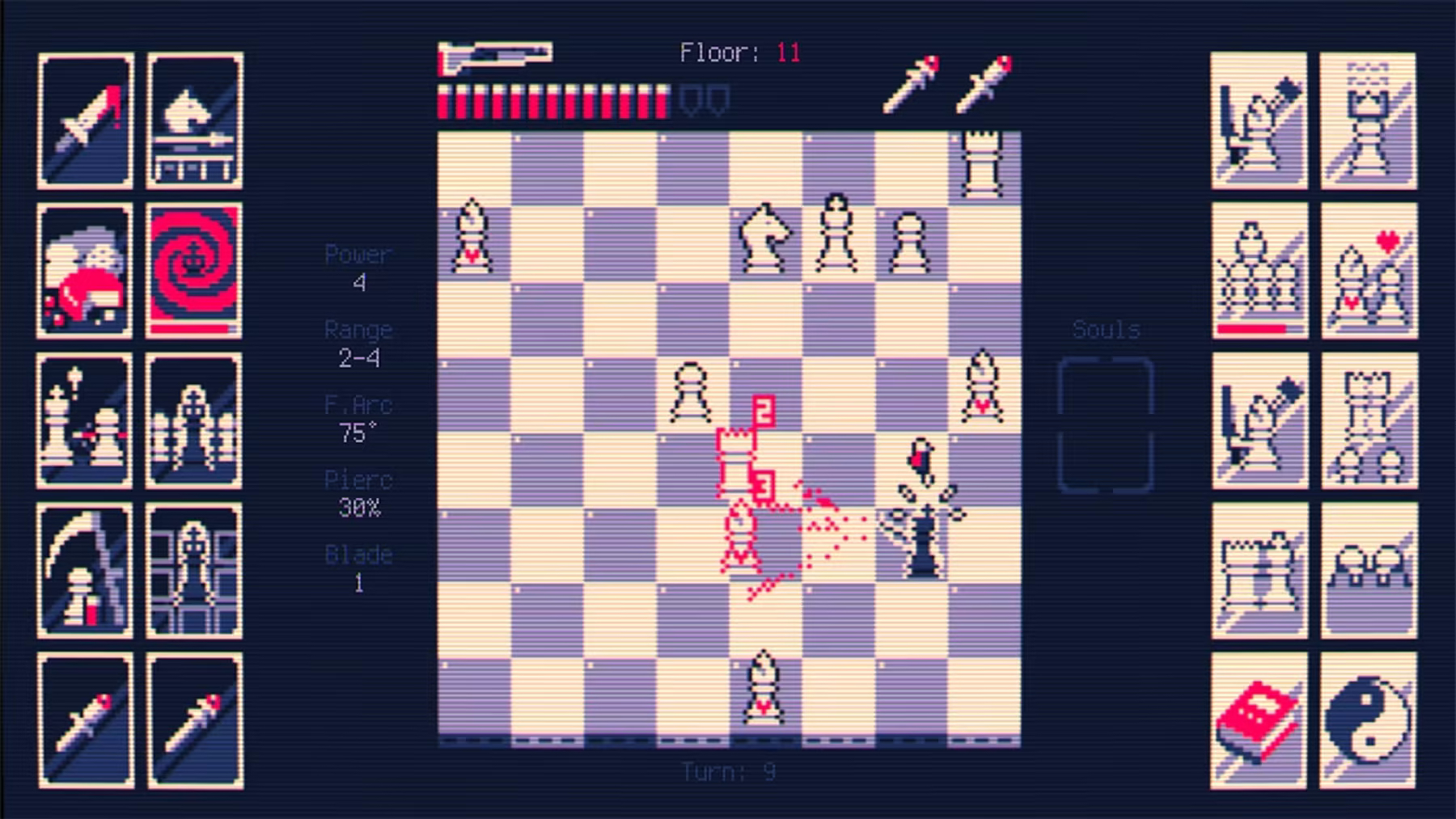 I owned Shotgun King on Steam, but didn't play it until getting review code for the Switch version. When I tried it, I was surprised to see no controller support, and had to use a community layout to play well on Steam Deck. It worked with touch controls that simulated a mouse though. On Switch, Shotgun King: The Final Checkmate is great with no issues. The visual style also looks a lot nicer on Switch than Steam Deck's display. My favorite way to play Shotgun King: The Final Checkmate is definitely Nintendo Switch in handheld mode.
For its asking price, Shotgun King: The Final Checkmate is worth getting if the premise sounds interesting to you. Some aspects of the gameplay could've been better explained, but I enjoyed my time with Shotgun King on Switch. I hope potential future updates add some accessibility options though because I feel like most will give up before unlocking anything meaningful. -Mikhail Madnani
SwitchArcade Score: 4/5
Stray Gods: The Roleplaying Musical ($29.99)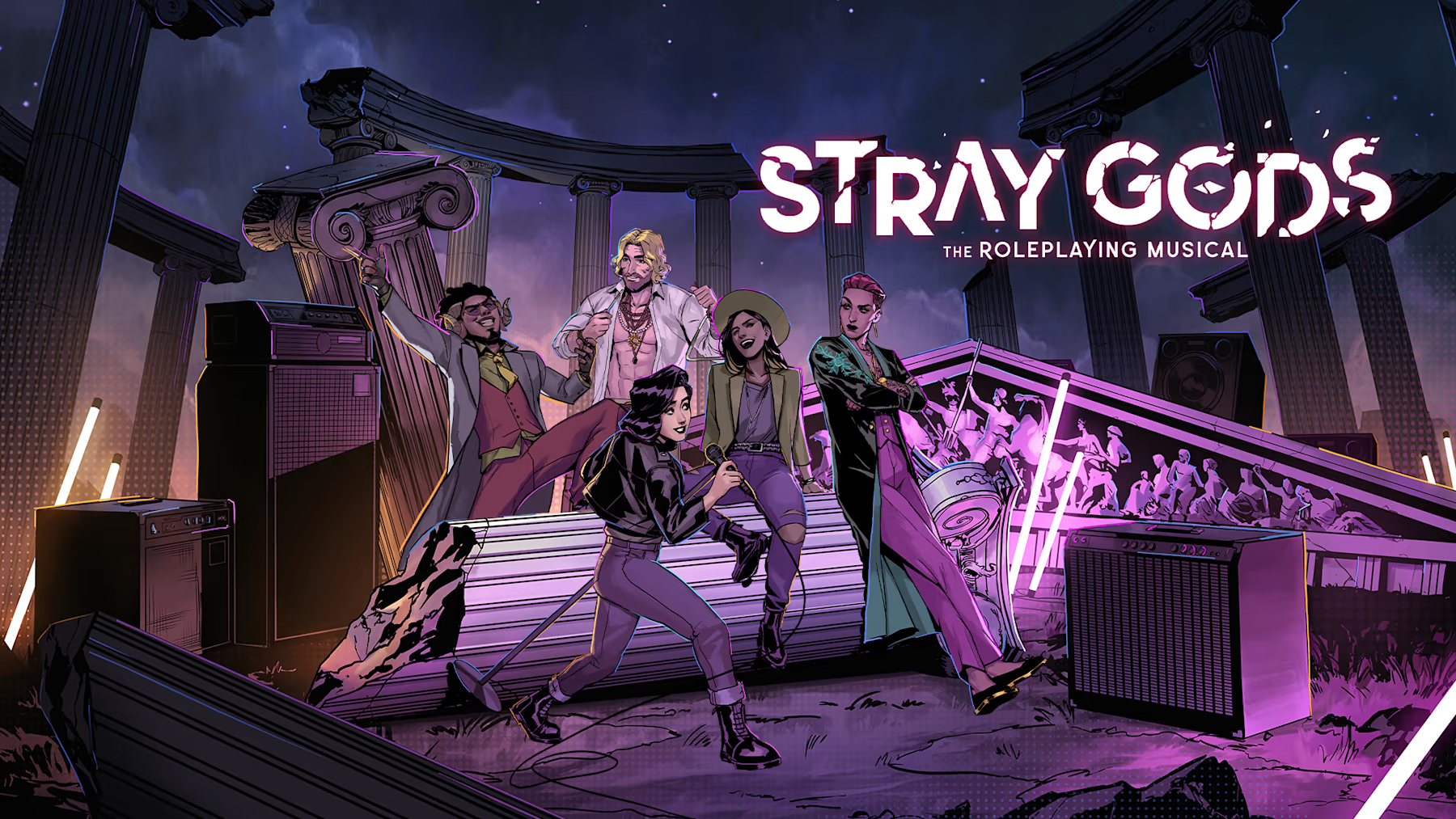 The reason my Stray Gods: The Roleplaying Musical review is so late, is because I was waiting for the developers to fix a save-related issue, and also hopefully address the technical issues with the Switch version. Having experienced Stray Gods: The Roleplaying Musical on Steam initially, the interactive narrative driven adventure felt like it would be the perfect game to play on Nintendo Switch, but the port needs work right now.
Stray Gods is one of Humble Games' most ambitious titles yet in its publishing repertoire. The Summerfall Games developed interactive musical is more like an adventure game that blends visual novels and musicals together. It tells a very interesting story bringing together modern urban life, Greek deities, romance, and more accompanied by amazing music.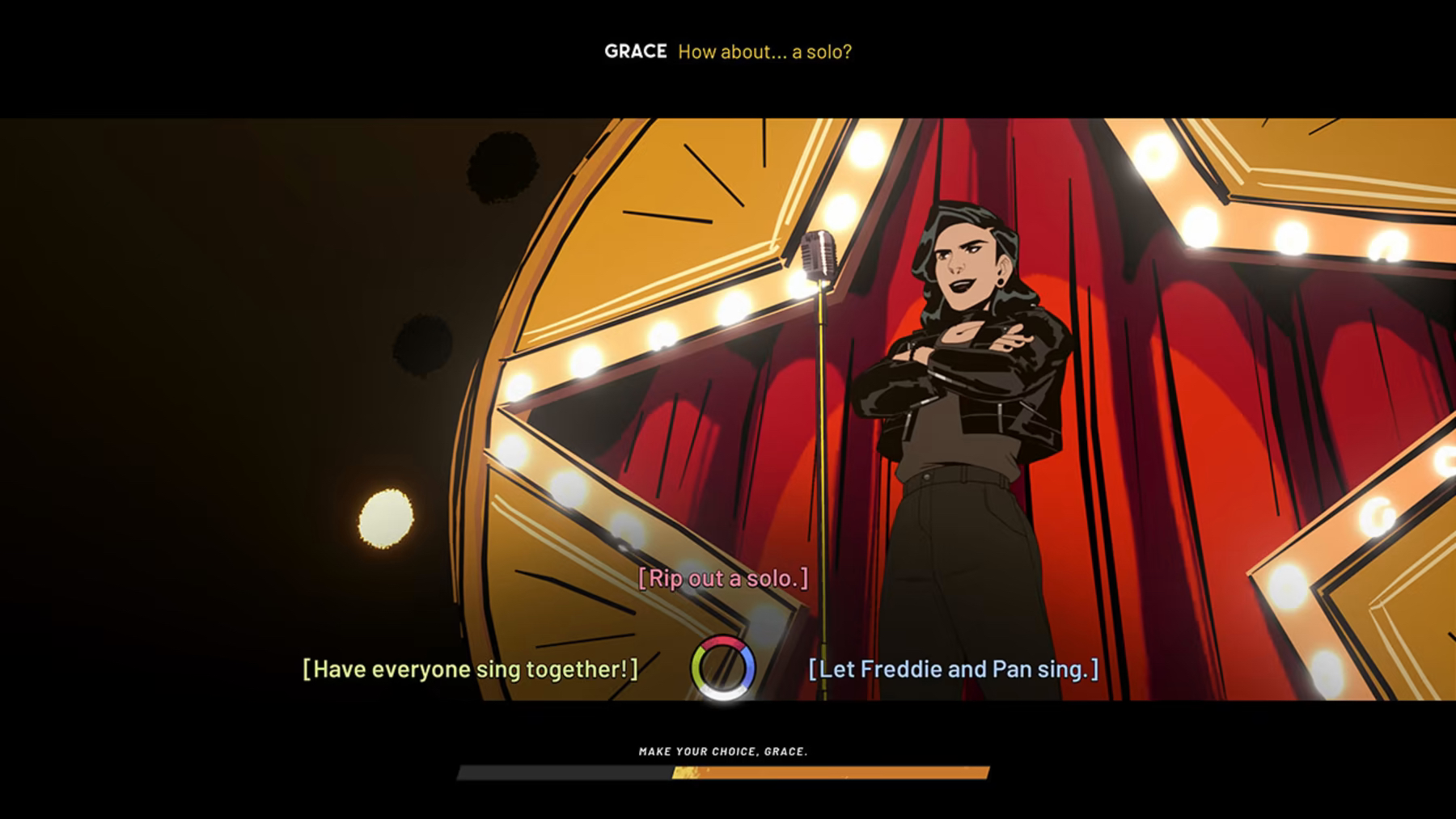 A lot of promotion for Stray Gods focused on the famous voice actors and actresses, but I think the writers for the narrative and songs are the real stars here. Since I had the game on two platforms, I tried different options and traits to see how things went. Stray Gods is the kind of experience that is a hard sell to those who aren't fans of visual novels or adventure games, but those that enjoy them will likely find a lot to like here.
My main complaints with Stray Gods: The Roleplaying Musical have to do with the audio levels and some songs. For a game that is so focused on music, it is shocking that the levels for voices and some of the mixing in the songs felt so off. Thankfully this is being addressed going by a post from the developers on the Steam forums.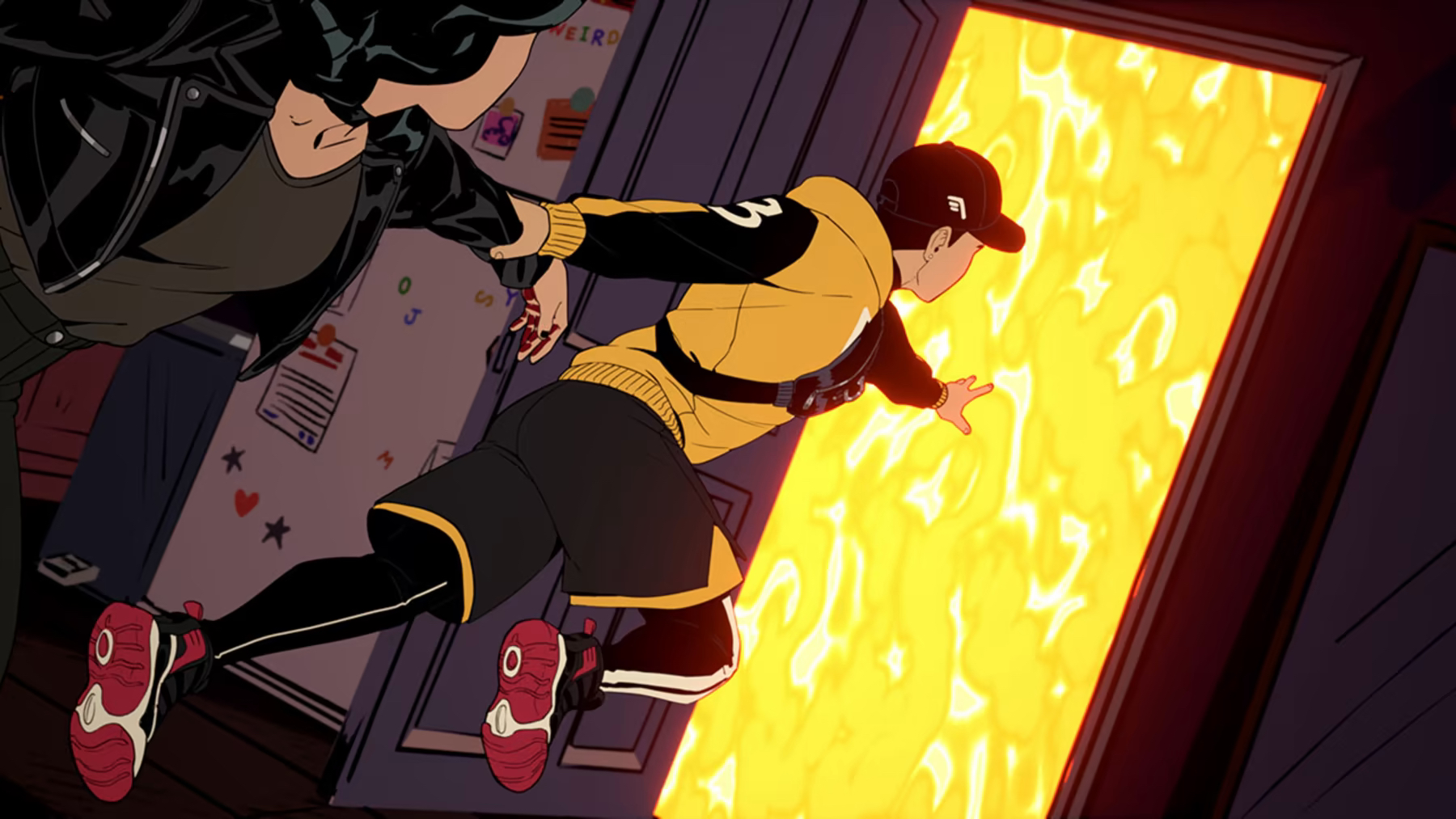 Having played Stray Gods: The Roleplaying Musical on Switch and Steam Deck, I was hoping the Switch version would deliver because the gorgeous art style would definitely shine on the OLED. Sadly, it looks quite blurry on Switch and has some interface issues where touch targets or inputs don't register correctly. On Steam Deck, I had no issues with the game at all.
In its current state, I'd only recommend Stray Gods: The Roleplaying Musical on Switch if you want to play it on a portable and don't have a Steam Deck. If you want to play on your TV or monitor, consider getting it on another platform for a much better experience. It doesn't feel polished on Nintendo's handheld right now, and that holds this otherwise excellent but flawed experience back. -Mikhail Madnani
SwitchArcade Score: 3.5/5
Let's Build a Zoo: Aquarium Odyssey ($9.99)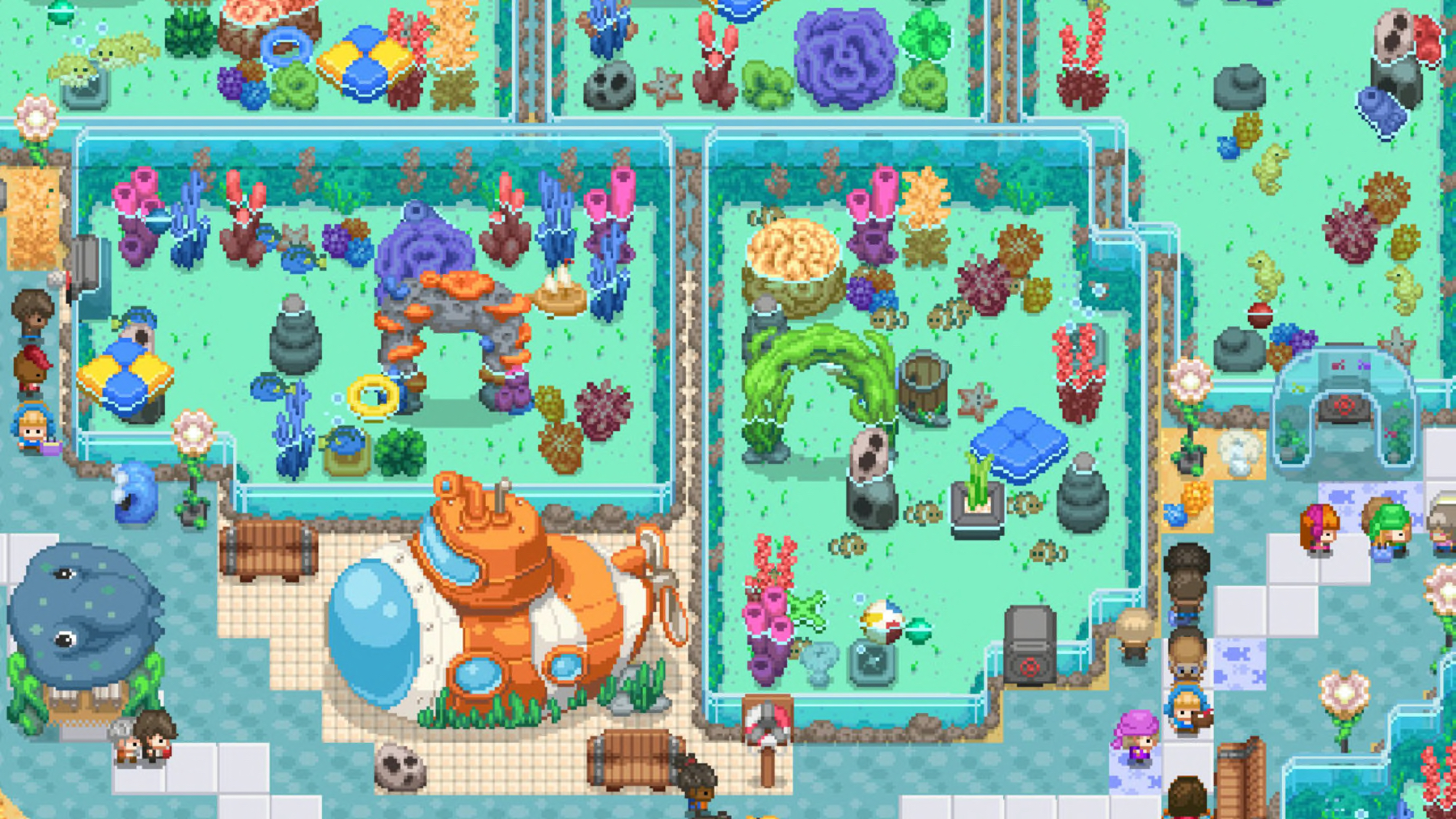 When I reviewed Let's Build a Zoo on Switch, I said it was a dangerous game because I kept spending too much time on it. It was a perfect fit for portable play, and I've since gotten it on PC as well to check out the new DLC before alongside the Nintendo Switch version. Following the game's debut with one DLC pack on consoles, No More Robots has released the Let's Build a Zoo: Aquarium Odyssey DLC, and it is excellent.
The Let's Build a Zoo: Aquarium Odyssey DLC pack is a big expansion for the base game bringing in a new campaign island, more than 50 new animals, over half a dozen enclosure types, tons of new cosmetics and shops, new facilities, and more. On paper that sounds like a lot for a DLC pack, but it actually does feel like a huge expansion in what it brings to Let's Build a Zoo. The aesthetic and feel of the game remain, but the DLC freshens things up.
The current state of the Switch version is similar to at launch. The text size remains a problem in handheld mode, and something you will have to get used to. It would be good to have some touch support in the future as well. While the radial menus do a good job, games like this are always improved by mouse or touch support on applicable platforms.
If you enjoyed the base game, Let's Build a Zoo: Aquarium Odyssey is a no brainer purchase. It has me even more excited for potential future DLC packs, and over delivers in its value. I hope the developers can work on improving the interface scaling on Nintendo Switch though. -Mikhail Madnani
SwitchArcade Score: 4/5
New Releases
Samba de Amigo: Party Central ($39.99)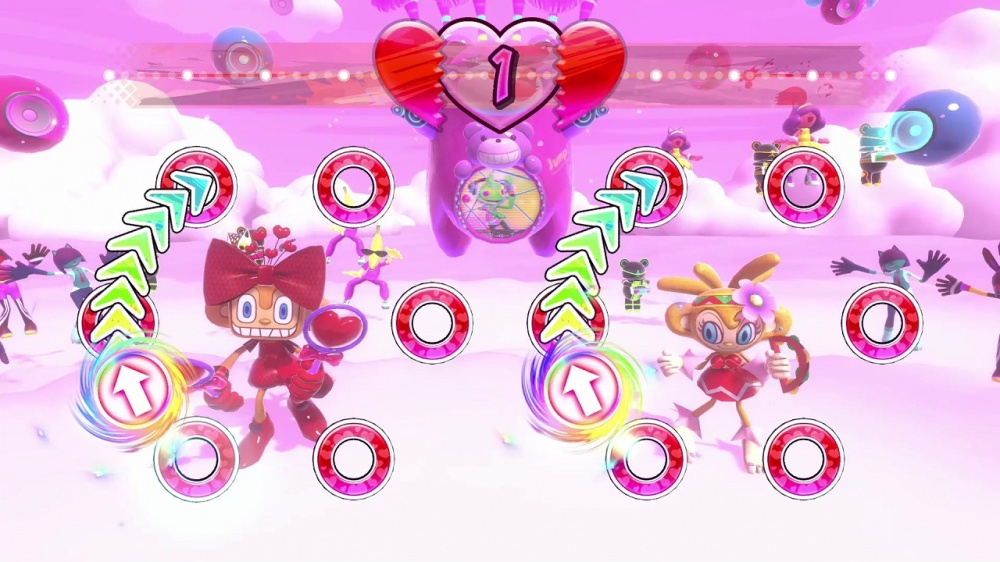 As someone who marched down to his local EB Games on March 29th 2000 to plunk down one-hundred and sixty Canadian dollars for Samba de Amigo and the Maracas Controller for the Dreamcast, I am probably a bit more excited than most to see this revival. It features forty songs to play covering a nice mix of eras and genres, plenty of unlockable costume parts, multiple modes including online play for up to eight players, and some cool existing and upcoming DLC to add more tunes. The button controls are pretty good, and the Joy-Cons certainly do a better job of mimicking the maracas than the Wii remotes could. Samba fans should dig it, even if those new to it might not see what the fuss is about.
Sea of Stars ($34.99)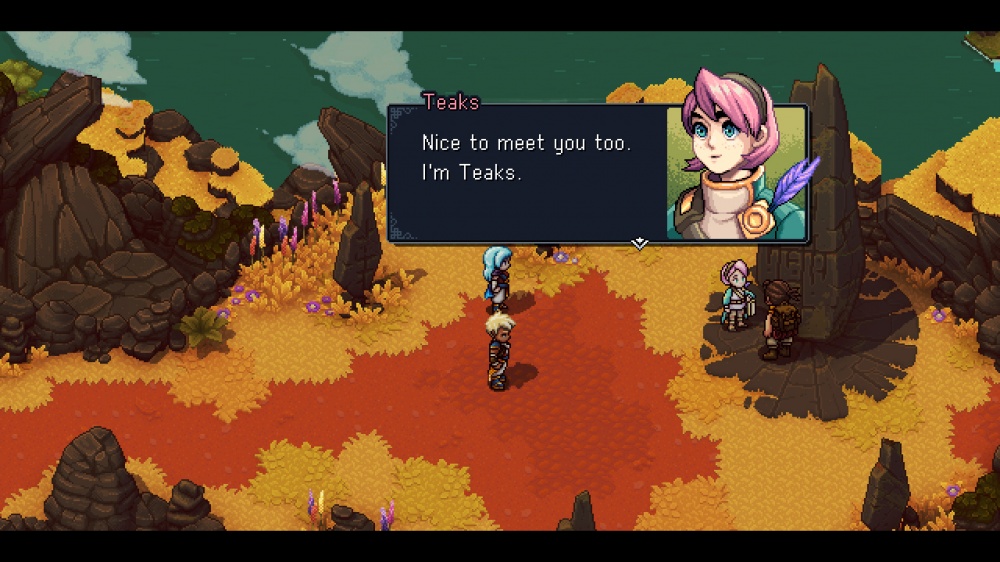 An evil alchemist and an army of monsters threaten the world, and only the combined powers of the two Children of the Solstice can save it. This is an homage to classic 16-bit JRPGs like Chrono Trigger, put together by the fine folks at Sabotage Studio. You might remember them from their slick ninja action game The Messenger. You get nice pixel art visuals, a great soundtrack, some classic turn-based combat, and a lot of modern touches to ensure this isn't just sticking to the tunes you already know. We'll have a full review of this one soon, but I can say right now that it is very good.
The Making of Karateka ($19.99)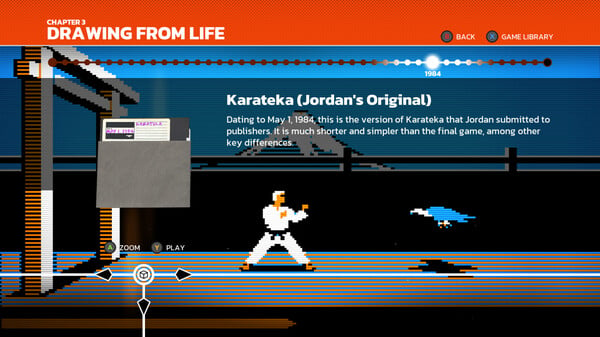 Don't mind the button prompts on the screenshot. I had to grab one from the Steam page since the eShop one wasn't up yet when I wrote this. Anyway, this is the first in Digital Eclipse's Gold Master series, which takes the kind of in-depth detail and presentation seen in Atari 50 and applies it to other games. The subject is Jordan Mechner's legendary Karateka, a game that broke ground in cinematic presentation. It includes multiple versions of the game, plus Mechner's previously unreleased Deathbounce: Rebounded as a bonus. I'll have a review of this one, but if you have any love for Karateka this seems like an easy choice to make.
Rhapsody: Marl Kingdom Chronicles ($49.99)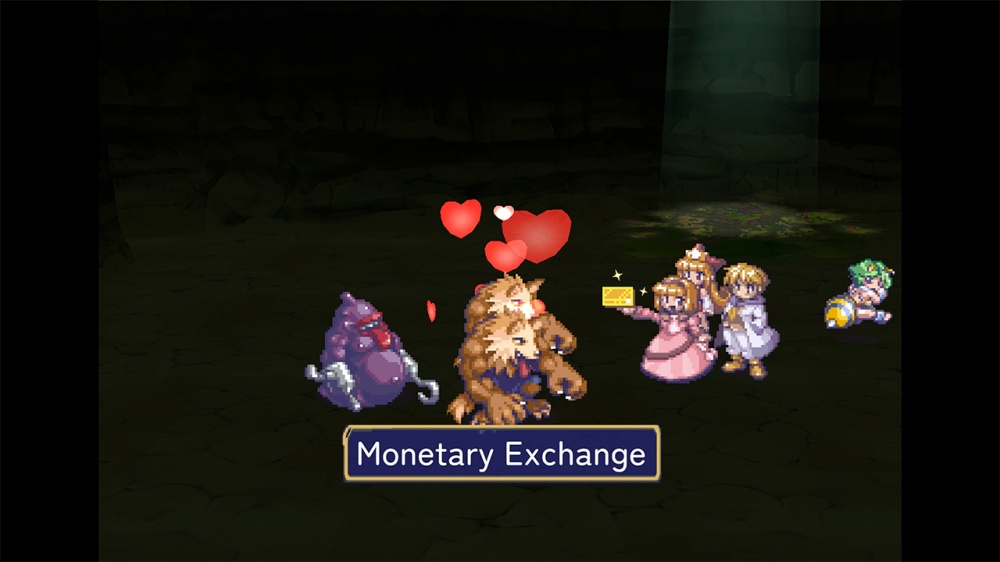 Not too long ago, we saw a reissue of Rhapsody: A Musical Adventure via the NIS Classics Vol. 3 collection. That was very cool, but here's something even cooler. Rhapsody: Marl Kingdom Chronicles brings the second and third Rhapsody games to the West for the very first time. If you enjoyed that first game, you're really going to love these games. The third one in particular really cranks things up. I'm happy we finally have these two games officially in English. Look forward to our review soon.
Agatha Christie – Hercule Poirot: The London Case ($39.99)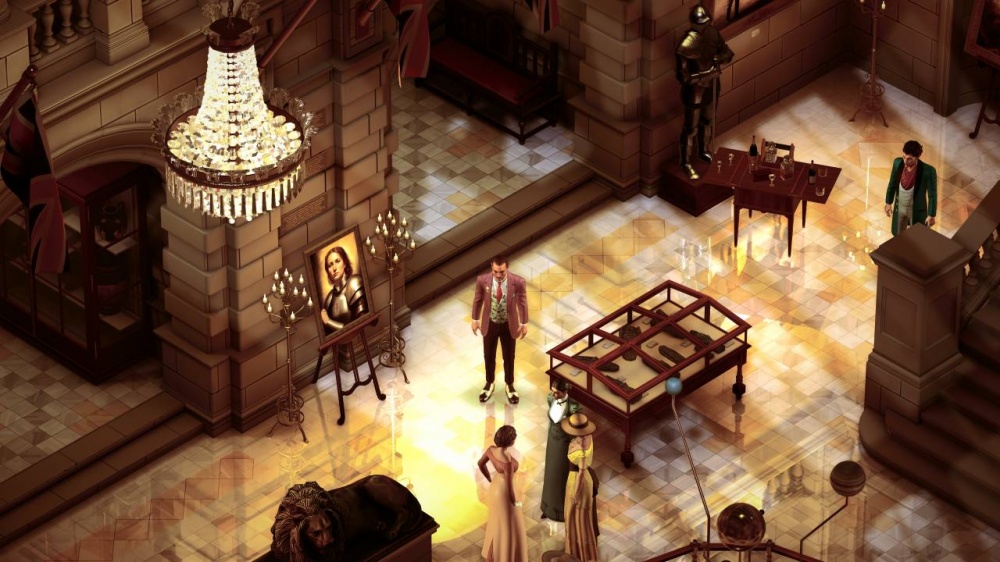 Another case for the adventures of young Hercule Poirot, this time teaming him up with his steadfast partner Hastings. Investigate the scene of the crime, question suspects, collect evidence, and solve the case. The existence of this game suggests that people must be picking up these Agatha Christie games and enjoying them. If that is you, then here is another one to dive into and have a good time with.
SubOcto ($9.99)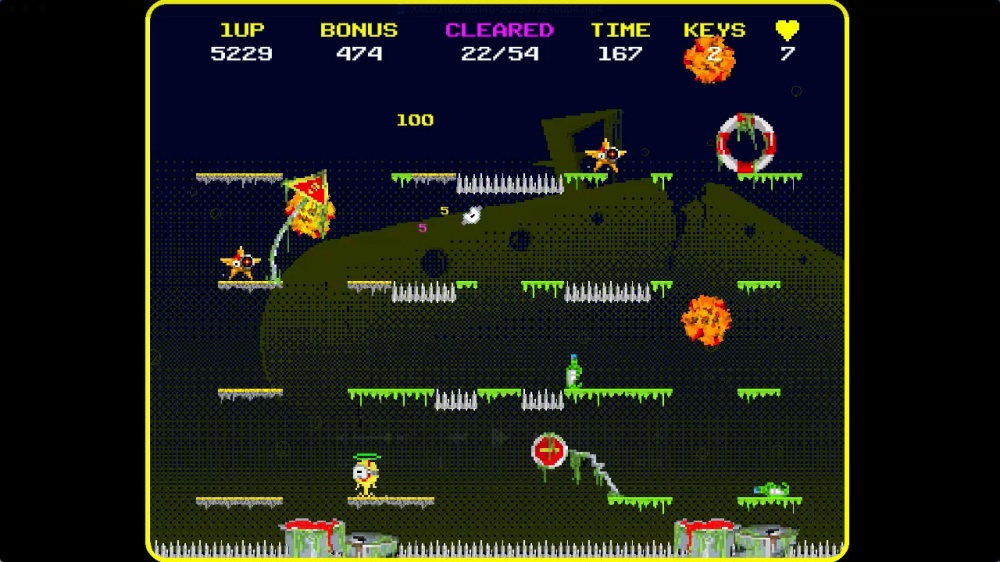 This one is making its way over from, I believe, the iiRcade of all things. If you're familiar with games like Miner 2049er or City Connection, the basic concept is the same here. You have to step on every part of the stage to "paint" it while avoiding enemies and picking up bonus items. Since this one is underwater, you can float around a bit to navigate the platforms. Surprisingly fun, if you're into these simple arcade-style platformers.
Sphereout ($4.99)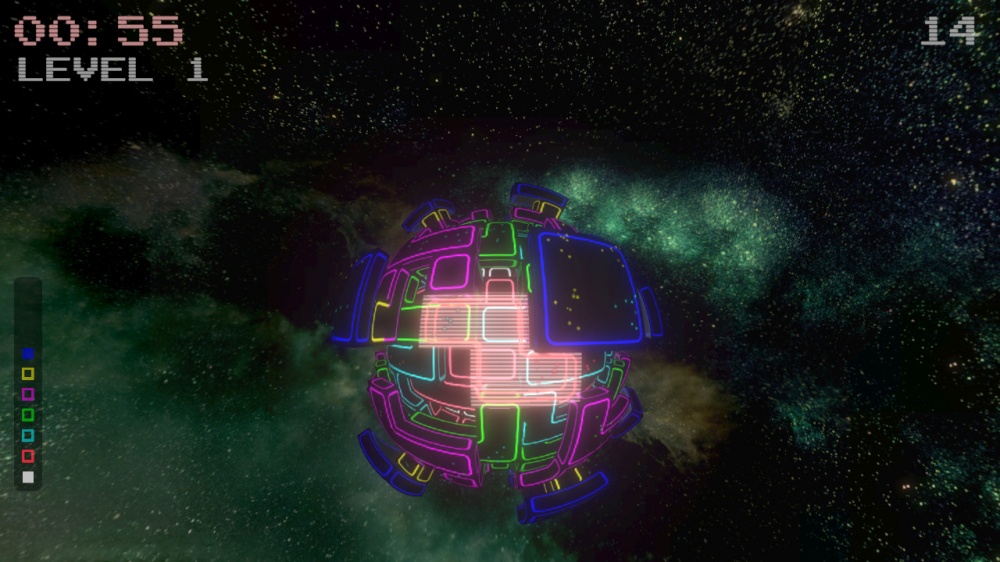 Of all the things I expected to see on the eShop today, an Ultimate Games "homage" to the Nintendo 64 puzzler Tetrisphere was not one of them. It's obviously not as polished as that game, but given the unlikely nature of a rerelease or follow-up, hungry fans may have to settle for this.
The Bin Bunch
Golf: Hole in One ($2.00)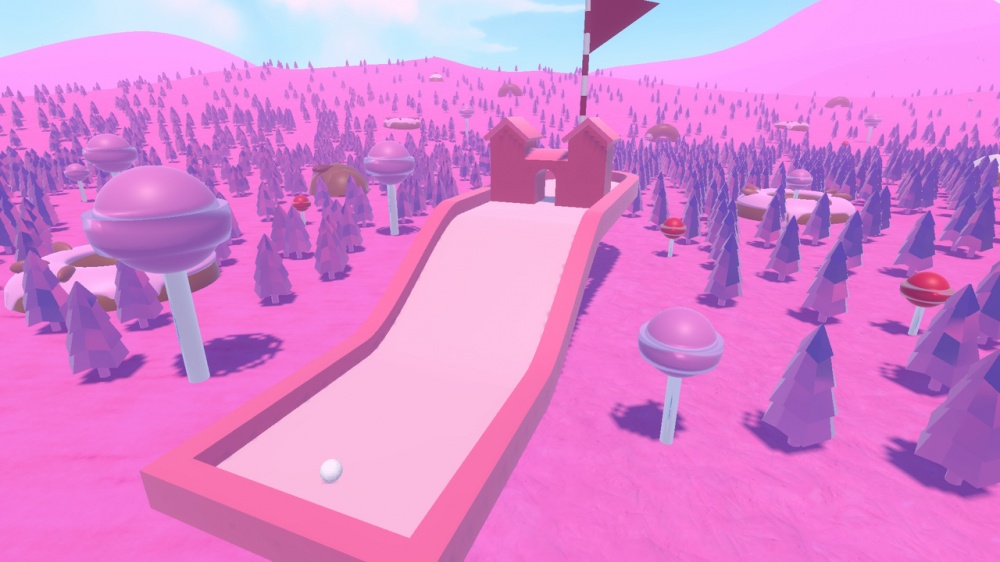 Sales
(North American eShop, US Prices)
Not a huge list, but some interesting games in there like Steve Jackson's Sorcery!, Pumpkin Jack, and Phoenotopia: Awakening. There isn't a whole lot of outbox action today, so it's pretty easy to look over both of those lists line by line and make sure there's nothing there you need. I recommend doing that little thing.
Select New Games on Sale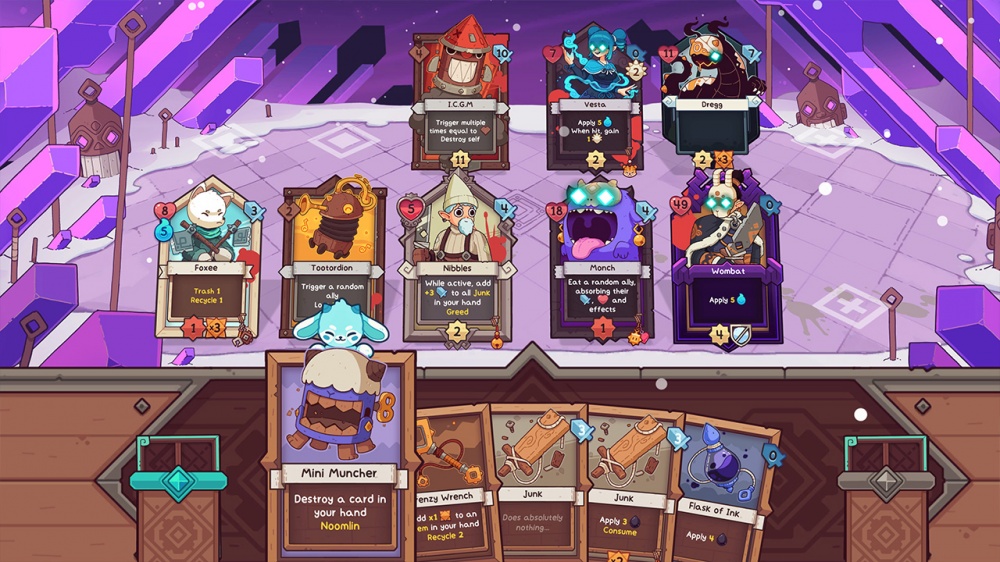 Wildfrost ($17.99 from $19.99 until 9/5)
Phoenotopia: Awakening ($7.99 from $19.99 until 9/12)
Bridge Constructor Portal ($2.24 from $14.99 until 9/18)
Nova-111 ($3.49 from $9.99 until 9/18)
Steve Jackson's Sorcery! ($11.24 from $24.99 until 9/18)
Primal Light ($5.99 from $14.99 until 9/18)
Cyjin: The Cyborg Ninja ($3.99 from $9.99 until 9/18)
Master Spy ($3.99 from $9.99 until 9/18)
Rigid Force Redux ($1.99 from $19.99 until 9/18)
Kao the Kangaroo ($13.49 from $29.99 until 9/18)
Volleyball Heaven ($12.05 from $17.99 until 9/18)
Hidden Paws Mystery ($1.99 from $3.99 until 9/18)
One True Hero ($5.99 from $14.99 until 9/18)
Flippin Kaktus ($4.19 from $11.99 until 9/18)
Inner Voices ($1.99 from $7.99 until 9/18)
Runbow ($1.99 from $14.99 until 9/18)
Pumpkin Jack ($8.99 from $29.99 until 9/18)
Sakura Gamer ($6.69 from $9.99 until 9/18)
Furry Hentai Tangram ($1.99 from $2.99 until 9/18)
Full Void ($11.99 from $14.99 until 9/25)
Sales Ending Tomorrow, Wednesday, August 30th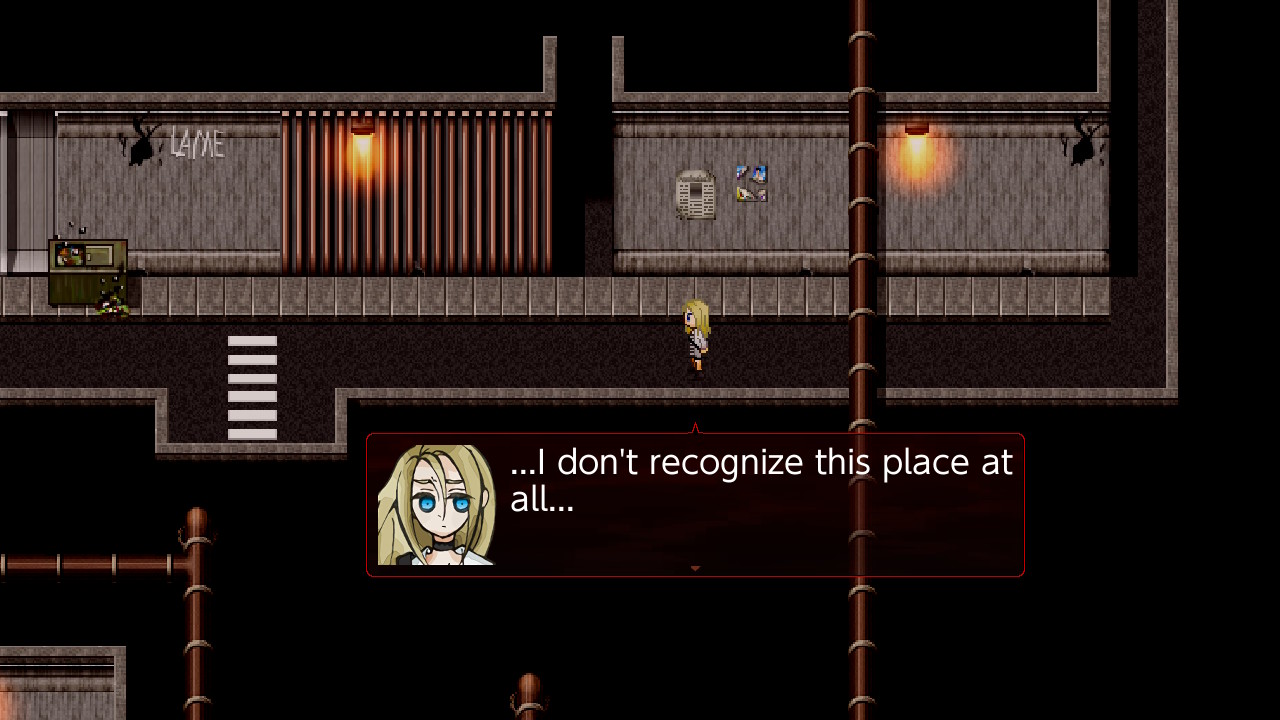 Angels of Death ($8.99 from $14.99 until 8/30)
Belle Boomerang ($3.99 from $7.99 until 8/30)
Kizuna AI: Touch the Beat! ($27.99 from $34.99 until 8/30)
Mystic Gate ($7.49 from $9.99 until 8/30)
Noel the Mortal Fate ($12.49 from $24.99 until 8/30)
Regency Solitaire ($3.95 from $11.99 until 8/30)
That's all for today, friends. We'll be back tomorrow with more new releases, more sales, a review or two, and perhaps some news. September hasn't even started yet and it feels like the avalanche of cool games is already starting. Good luck out there, everyone. May your wallets be strong. I hope you all have a great Tuesday, and as always, thanks for reading!