Each and every day new mobile games are hitting the App Store, and so each week we put together a big old list of all the best new releases of the past seven days. Back in the day the App Store would showcase the same games for a week, and then refresh those features each Thursday. Because of that developers got into the habit of releasing their games throughout Wednesday or very early Thursday in order to hopefully get one of those coveted features spots. Nowadays the App Store refreshes constantly, so the need for everyone to release all on the same day has diminished. Still, we've kept our weekly Wednesday night format as for years that's the time people knew to check TouchArcade for the list of new games. And so without further ado please check out the full list of this week's new games below, and let us know in the comments section which games you'll be picking up!
---
BOKURA ($4.99)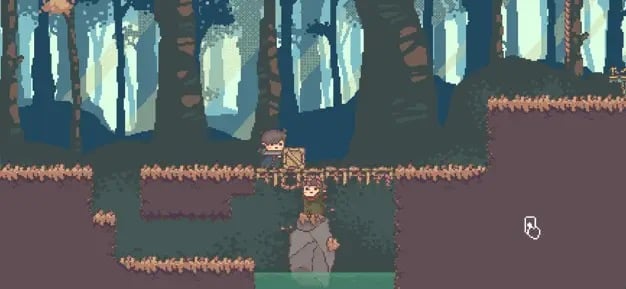 iTunes Description
BOKURA is a two-player puzzle adventure game. Play as two boys who ran away from their homes and work together to take yourselves somewhere far, far away. Are you and I really seeing the world the same way? An exclusively two-player puzzle adventure game that makes you question your reality.

*Players must communicate with each other to play this game. If you are not playing in the same location, you will need another communication method, such as voice chat. Before buying the game, please keep in mind that the game itself does not provide a separate communication method.
Forum Thread: BOKURA (by Kodansha)
---
Brave Brain (Free)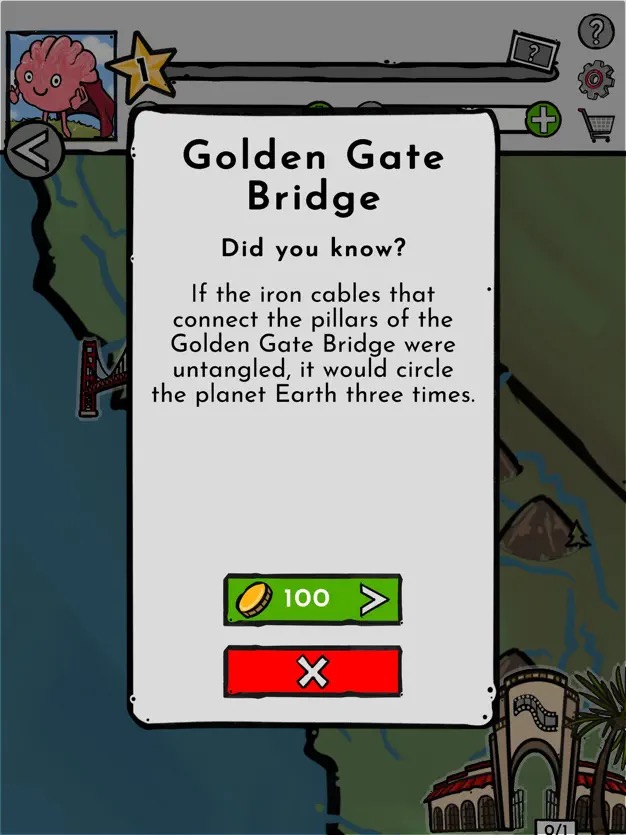 iTunes Description
Brave Brain is a fun knowledge game that lets you look at familiar and unfamiliar places on the world map, test your knowledge in quizzes, and learn lots of interesting facts!
Choose a country and a location and try to correctly answer the quiz questions. You have 30 seconds to answer. One of the four choices is always correct.
Forum Thread: Brave Brain: Trivia Quiz Game (by Kikiriki Games)
---
Car Park (Free)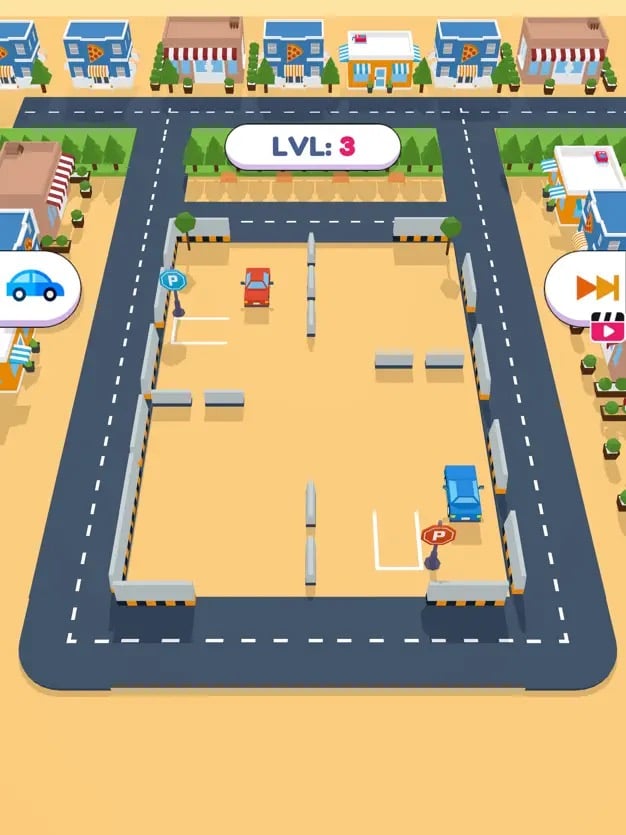 iTunes Description
Your goal is to park your car in a safe location without hitting other cars or obstacles. You can guide your vehicles to the parking spot by drawing a line with your finger. However, some parking spaces are crowded and difficult to navigate, so plan your moves carefully.
Forum Thread: Car Park – Draw Lines Puzzle (by Genix Lab)
---
Dawnlands (Free)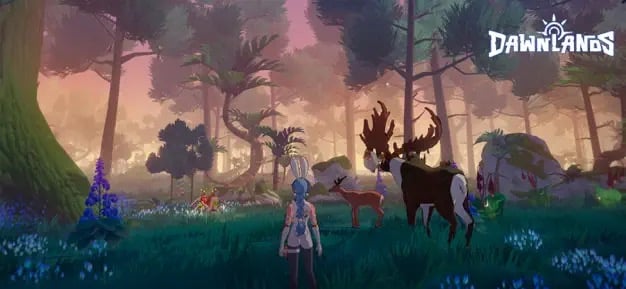 iTunes Description
Warriors assemble! Download and enjoy the latest open-world survival and crafting game with your friends! We look forward to seeing you on this journey!

In Dawnlands, players battle to awaken an ancient land. Explore a gigantic world, gather materials, craft weapons, and build a world only you could dream up, but be wary of the threats in the dark! Become the savior of an unknown land, and revel in a stunning open-world!
Forum Thread: Dawnlands (by Amazing Seasun Games)
---
Defense Derby (Free)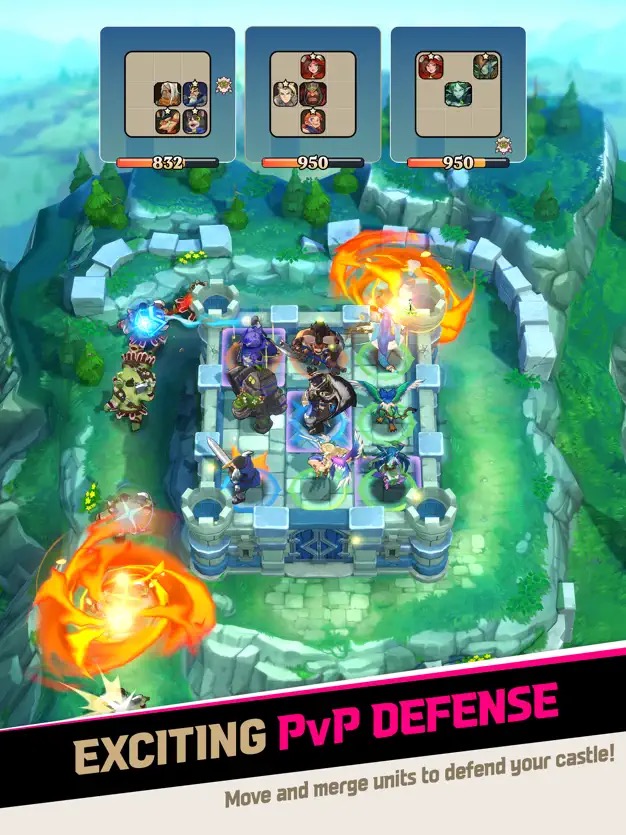 iTunes Description
Defense Derby, the ultimate Betting Royale, is here to shake up the battlefield!
Unleash your strategic prowess in an unprecedented PvP Tower Defense experience, unlike anything you've encountered before.
Forum Thread: Defense Derby (by Krafton)
---
Grand Cross: Age of Titans (Free)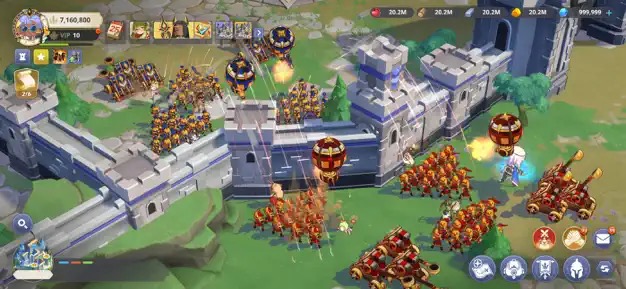 iTunes Description
A Whole New Look to Strategy
START OF A NEW WORLD — MMORTS Grand Cross: Age of Titans
The Interdimensional War Begins
Grand Launch Start!

The mysterious world of Skyna is engulfed in the chaos of darkness.
Become the one who will save the world!
Welcome to the next-generation strategy game – Grand Cross: Age of Titans!
Forum Thread: Grand Cross: Age of Titans (by Netmarble)
---
Idle Clans (Free)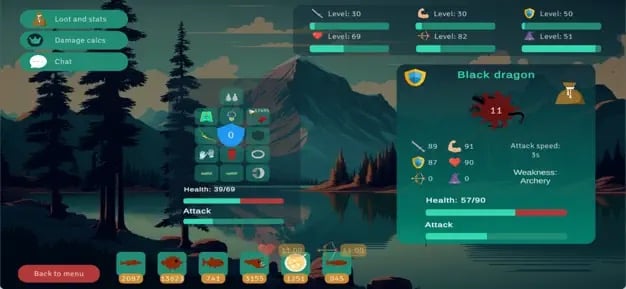 iTunes Description
If you've played RPG's before, Idle Clans will make you feel right at home. With almost 20 skills to train and a deep combat system to dive into, you'll discover a ton of fun and interesting ways to progress your account. Even if you're not a role-playing veteran though, we've put a lot of effort into making the game as easily accessible as we could! Skills are as easy to level up in as clicking the objective you want to complete and… that's it! Your character will take care of the rest – even when you go offline!
Forum Thread: Idle Clans (by Isam Games)
---
Last Pocket (Free)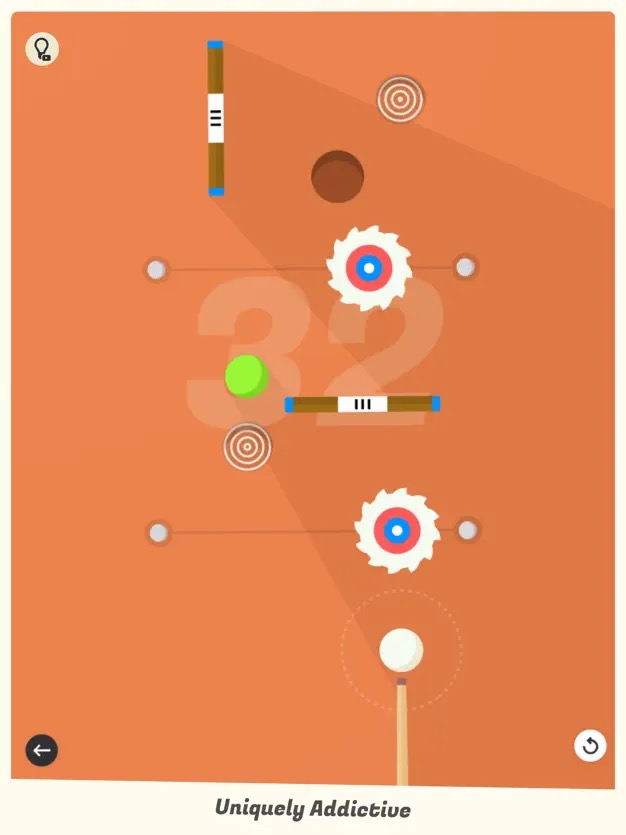 iTunes Description
"Welcome to the thrilling world of "Last Pocket," where your strategic prowess and quick thinking will be put to the ultimate test! Arrange the wooden planks with a tap, creating a maze of reflections and angles to guide the ball towards victory. Ten distinct elements add a twist to every level, keeping you on your toes and your mind engaged.
Forum Thread: Last Pocket (by Vikas Pawar)
---
Little Big Robots (Free)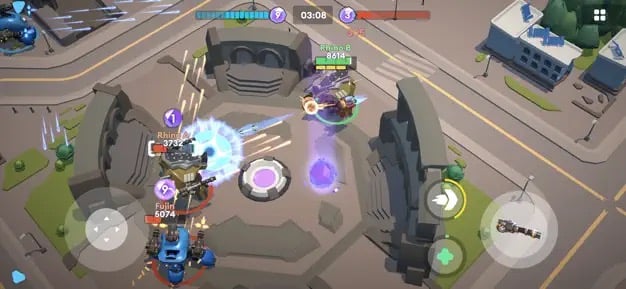 iTunes Description
Fast-paced multiplayer battles with giant armed to the teeth robots! Fight in real-time battles with players all over the world! Operate a giant heavily armed robot and do whatever you want.

Crash entire cities, smash your rivals, step across rivers, set ambushes to catch you enemy by surprise and have a good time while gunning down your enemy. Play with friends or solo across a variety of game modes from 4v4 to Battle Royale.
Forum Thread: Little Big Robots (by Pixonic)
---
Molecano (Free)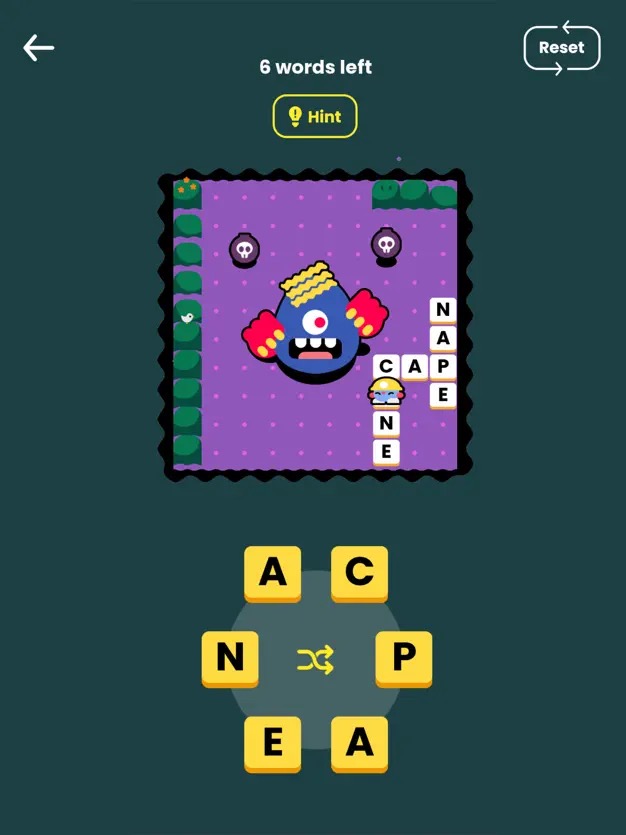 iTunes Description
Molecano is an all-new word puzzle game from the creator of Dadish! Help Molene the mole explore volcanoes using words as a bridge. String words together so Molene can cross safely and collect all the delicious food strewn across the lava loaded levels.
Forum Thread: Molecano (by Thomas Young)
---
Nitro Nation World Tour (Free)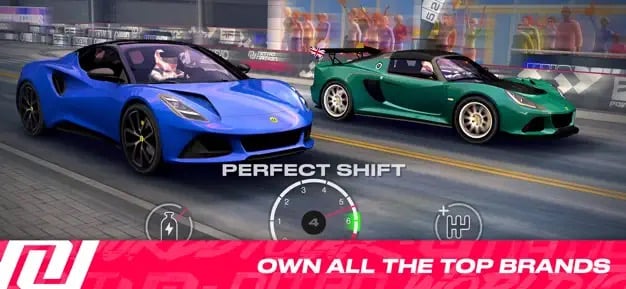 iTunes Description
Drag racing and car collection combine to bring an all new high speed car game that brings rapid thrills and super cars you know and love to the palm of your hand.

Get ready to race across the globe in Nitro Nation World Tour! – an all new car racing and car collection experience made to celebrate car culture. Drive some of the fastest cars in the world in this free to play drag racing game. With officially licensed cars, drag racing will never be the same experience again!
Forum Thread: Nitro Nation World Tour (by Mythical Games)
---
Power Slap (Free)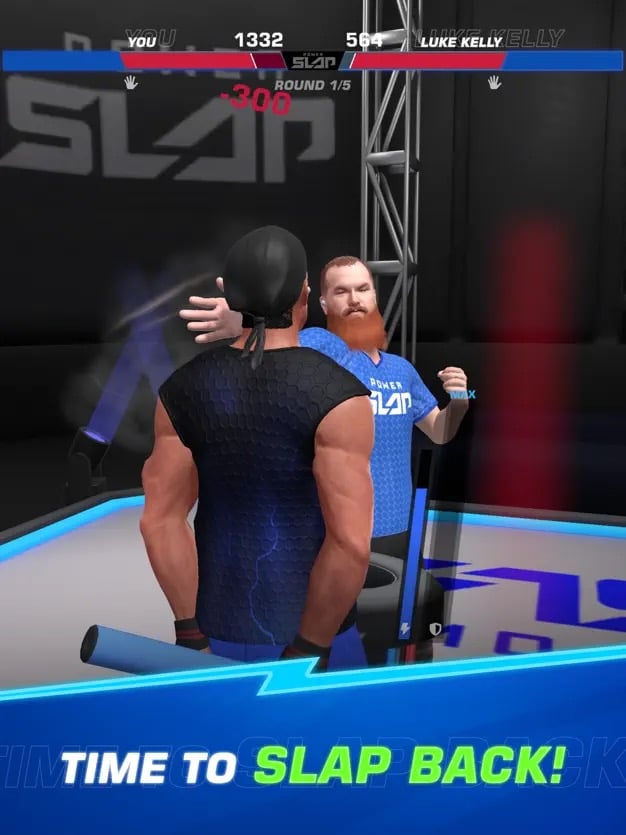 iTunes Description
Power Slap is a thrilling turn-based fighting game that brings all the fun and satisfaction of a virtual slap contest to your pocket. This game is designed to test your timing, precision, and strategy skills with playful humor.

Step into the arena, rise through the ranks, and become the undisputed PowerSlap Champion!
Forum Thread: Power Slap (by Rollic Games)
---
Slaughter: The Lost Outpost ($4.99)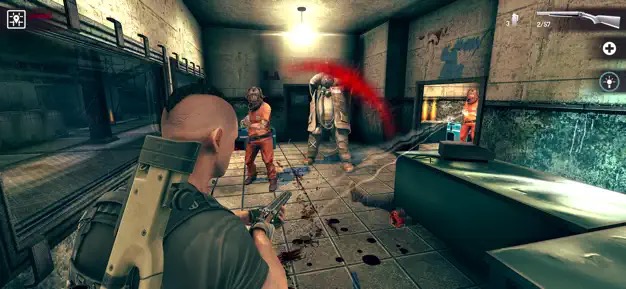 iTunes Description
Walk the cruel and bloody path to freedom, from the dungeons of the iron fortress.

Return to the world of Slaughter, a gloomy place where anarchy and lawlessness reign. Reckless bandits and thugs have broken free from a massive prison, forming gangs and engaging in fierce battles to gain control over the territory.
Forum Thread: Slaughter: The Lost Outpost (by Venomized Art)
---
Super Snail (Free)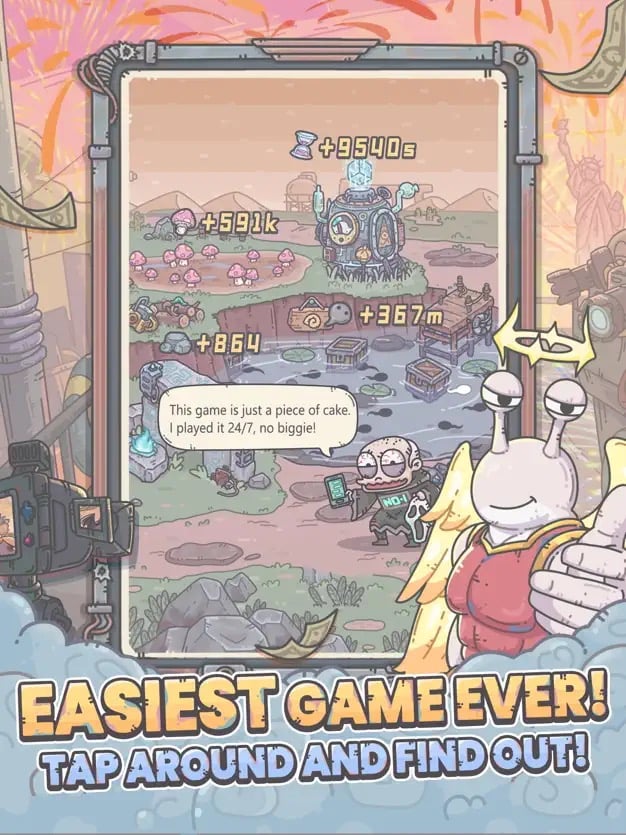 iTunes Description
Enter the Snailverse through an unusual idle RPG. Control a snail summoned from a dystopian future. The Gods, deciding to save this world, have sent you on a mission.

With a divine purpose and what remains of civilization, you journey through the past to take down eight Demon Gods. To defeat their apostles and minions, you must collect a variety of items and explore every inch of the world. You will join hands with many bizarre beings in your quest to save the world.
Forum Thread: Super Snail (by Qcplay Limited)
---