Young Horses' excellent creature collection and charming puzzler Bugsnax (Free) hit iOS as a premium release last week. I had been following it ever since it was a game that showed up at multiple Sony events as a PS5 showcase indie. I didn't play it until getting my PS5 months after the system launched, and I'm glad I waited because of how well it used the DualSense controller. Since the PS5, PS4, and PC release, Bugsnax hit Nintendo Switch and Xbox platforms. I checked it out on both and was very impressed with the Switch port despite the cutbacks. With Bugsnax now on iOS, I have another excuse to write about one of the more-interesting games in recent years.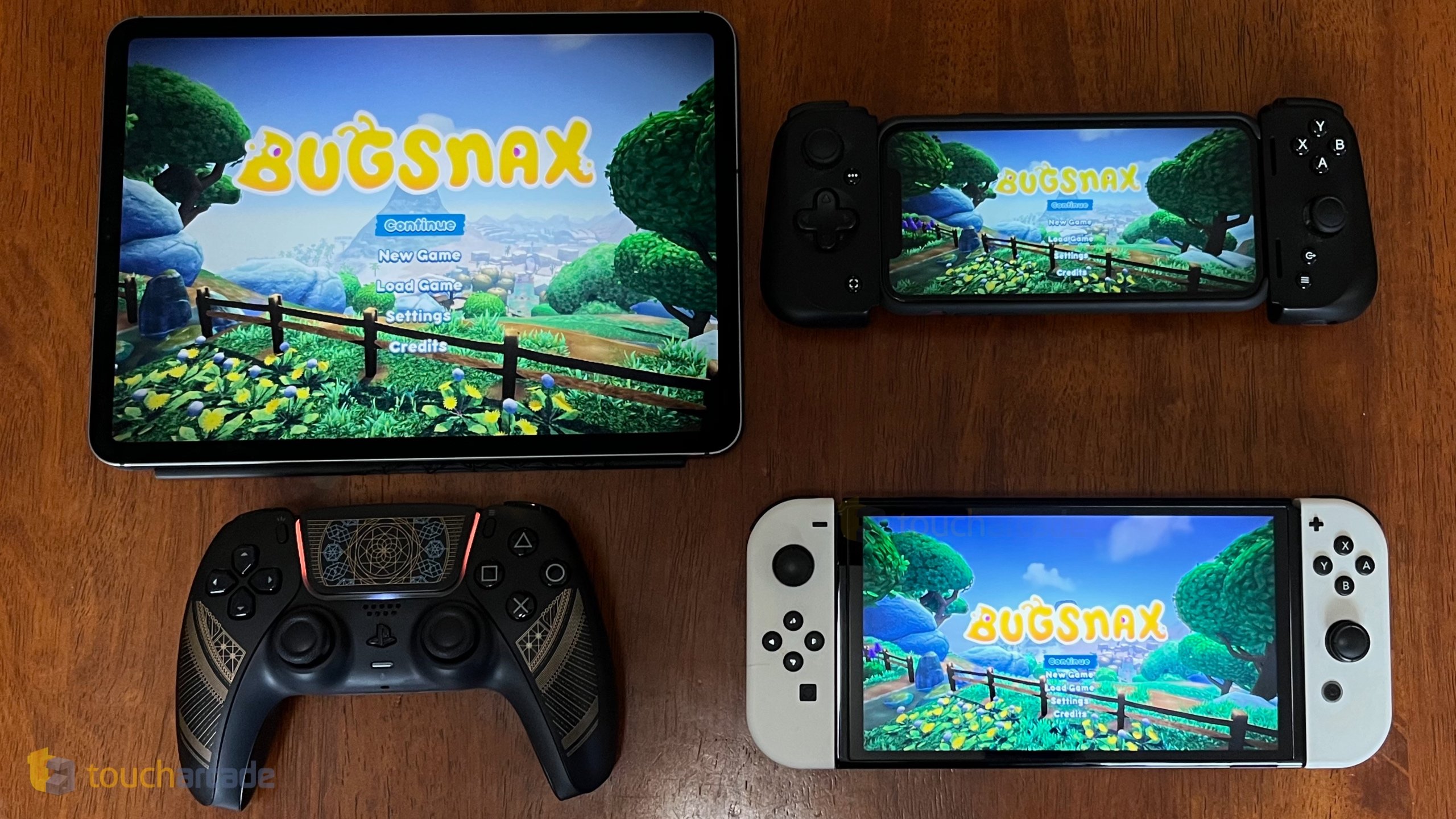 In this Bugsnax iOS review, I'm going to cover the game itself, the port quality, touch controls, controller support, comparisons with other consoles, and more. I'm very impressed with the port, but it needs a bit of work on the iPad version right now. Since launch it has already been updated once to improve thermals and also to adjust the default frame rate, but I'd recommend playing around with these settings if you do buy Bugsnax to find the best settings for your device.
In Bugsnax, you arrive on Snacktooth island looking for Elizabert Megafig. You interact with various colorful characters on the island while trying to discover the mysteries and solve puzzles that involve capturing Bugsnax. There are tons of species, and each one involves its own little puzzle. There are also secrets to discover with the tools available to you growing over the course of the main story. The world of Bugsnax feels very real, and it is quite cozy despite getting dark later on. Bugsnax on iOS, just like the Switch and Xbox versions, debuts with the Isle of Bigsnax DLC included. This was a free addition to the base game on PlayStation and PC platforms with a nice location full of larger Bugsnax species. The only thing I don't like is how you can't directly access this DLC if you already played the game through a previous release.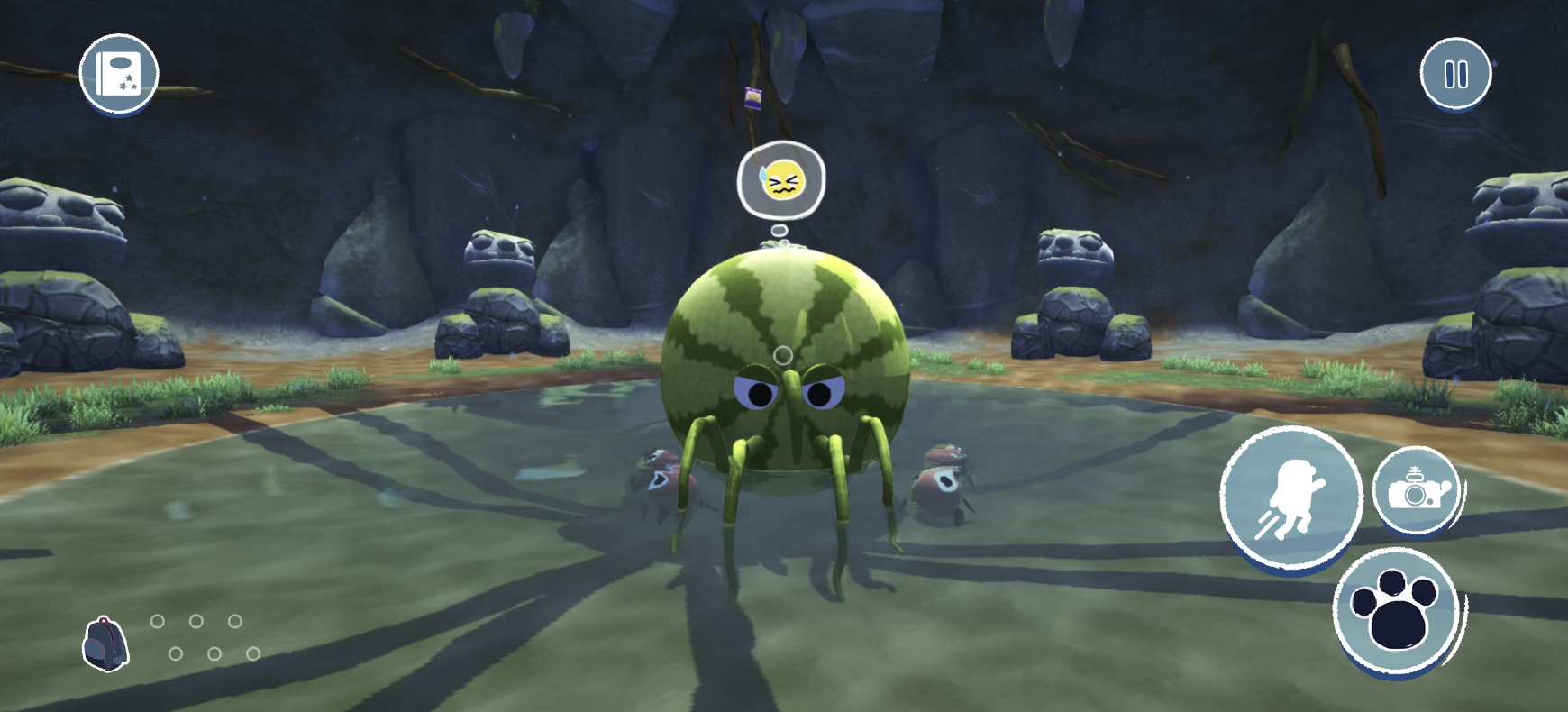 On iOS, Bugsnax lets you adjust the maximum FPS across targets of 30fps, 30-60fps, and 60fps. Devices with 120hz screens also have a 40fps option. This isn't something you usually see on mobile, but is something I've been seeing on PS5 with 120hz and also been using on Steam Deck after adjusting the screen refresh rate. You can also adjust the field of view. Since launch, the game has gotten updated a few times with the newest update (as of Sunday) even allowing you to choose quality presets, resolution scale, and shadow quality. These are visible on my iPhone 11 but not on my iPad Pro (2020).
My iPhone 11 ended up running the game better than my iPad Pro (2020) model overall. Bugsnax runs superbly on iPhone 14 Plus as well. The performance and visuals are better than Nintendo Switch overall, especially the performance, but it doesn't look as nice as the PS5 version on my iOS devices. I feel like it might be close if I had a newer iPad Pro model. Overall, I'm very pleased with the performance and visuals in Bugsnax on iPhone, but it could've looked a bit better on iPad.
When Bugsnax was announced for iOS, I was curious how it would control on the touchscreen. It took me a little while to get used to it after playing Bugsnax multiple times with a controller, but the touch controls are great. I found them better on iPhone than iPad though. On iPad, I'd stick to using a controller like I do with most games that are ported to mobile from console and PC platforms. The touch targets and on-screen buttons are well thought out, and it almost feels like Bugsnax was always planned to hit mobile.
On the controller side, Bugsnax has full controller support. I used my Razer Kishi V2 on iPhone and my DualSense controller on my iPad Pro to play Bugsnax. The implementation of adaptive trigger support is great, and it immediately makes this my second favorite way to experience Bugsnax. The best way is still the PS5 because of how awesome the DualSense features are, but Bugsnax on iOS is the best portable version for sure. If you play with a controller, it is the same control experience as on other platforms.
Barring my issue with the game not letting older players directly access the new DLC content, there are some aspects of Bugsnax that might not work for people. If you aren't too bothered by certain puzzles and solutions to problems being a bit too vague or out there, you will not have any issues in Bugsnax. Just be prepared for it to not look as nice as it does on PS5 if you have an older iPad model like I have.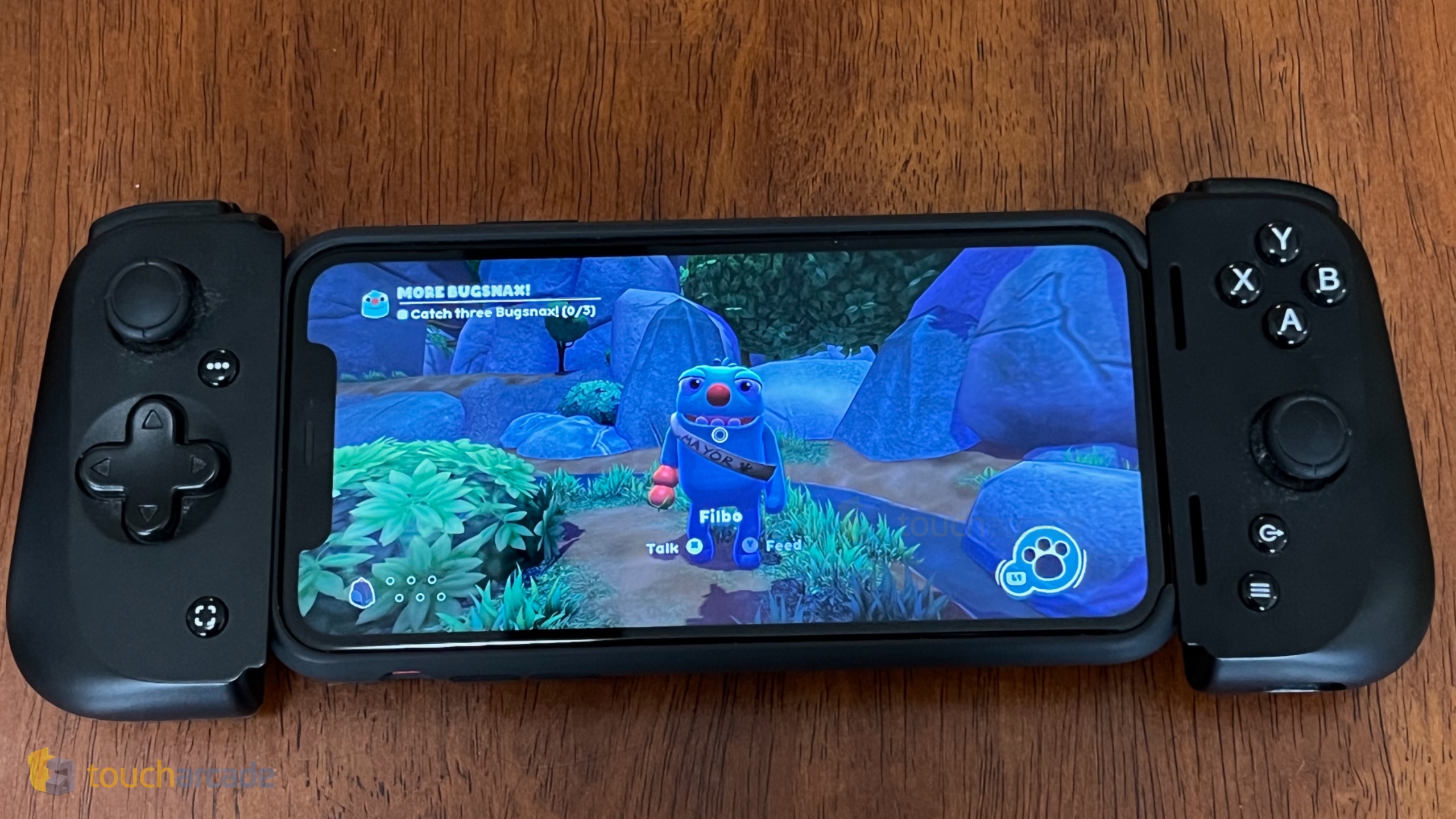 Bugsnax is priced at $24.99 on PC and console platforms. Bugsnax on iOS is priced at $9.99 and it is a universal app covering iOS, iPadOS, and tvOS. As a value proposition, Bugsnax on iOS is the best version for sure since you have access to playing it on iPhone, iPad, and Apple TV while also getting touchscreen and controller options. It also helps that this port is very good. I've also been glad to see a developer of the mobile port be very responsive to feedback in our forum thread.
If you skipped Bugsnax before, this iOS version is superb. The developers went above and beyond with the port by even adding many DualSense features that work wirelessly in addition to delivering an excellent conversion when it comes to visuals and performance. This is easily the best portable version of Bugsnax, and the low asking price compared to other platforms makes it an even easier recommendation. It still has the same issues as the original game, but Bugsnax has never been more accessible, and this is one of the best mobile ports of 2023.