Hello gentle readers, and welcome to the SwitchArcade Round-Up for June 23rd, 2023. In today's article, we've got a little bit of news to check out before we head into the summaries of the remaining releases for the week. Nothing too big today, but there are certainly a few things that might catch your eye depending on your tastes. After that, we'll look at the lists of new and outgoing sales for the day, as we always do. Let's cap off the week!
News
'Fire Emblem' is Now Available on the Nintendo Switch Online Game Boy Advance App
With all of the news this week, it was probably pretty easy to forget that the first Fire Emblem game to ever be officially localized into English was set to arrive on the Nintendo Switch Online Game Boy Advance app today. Or at least, I forgot. Well, it's there now. Relive the adventures of Hector, Lyndis, and Eliwood as they battle a rising threat. It's a bit tougher than the modern games, but I think it still holds up very well. You'll need a Nintendo Switch Online Expansion Pack subscription to play, but if you have that just go ahead and update the app and you'll be all set.
New Releases
Sonic Origins Plus ($39.99/$9.99 Upgrade DLC)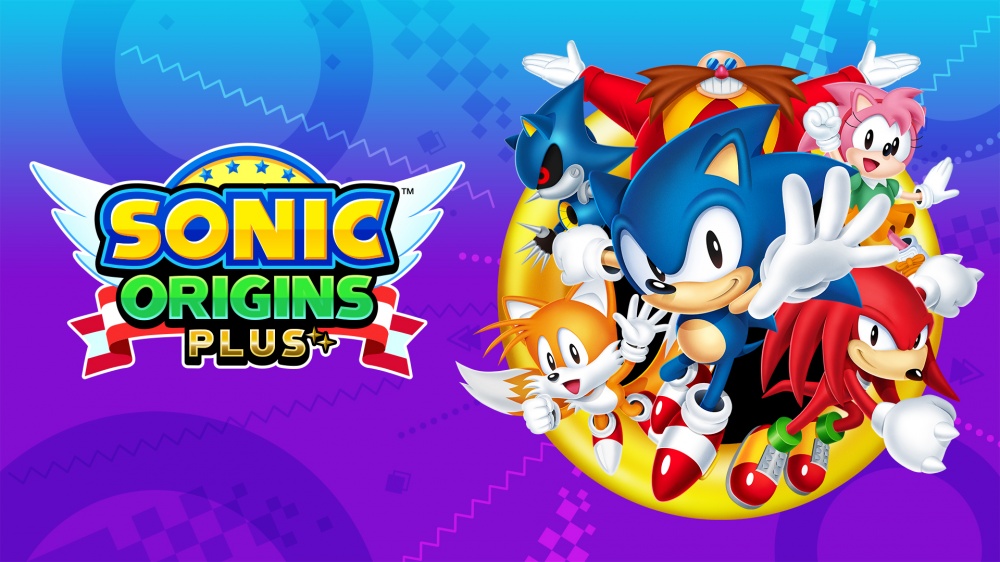 Does this count as a new release? Ehn, whatever. I'm counting it. The new DLC for Sonic Origins has arrived, adding new playable characters to some of the games and throwing a fancy dozen Game Gear games into the mix for your playing pleasure. Ten bucks for twelve Game Gear games is a pretty good deal on its own, so as long as you found the base game tolerable (Mikhail is less than enthused with its poor pixel scaling), I think it's an easy pick-up.
Everdream Valley ($24.99)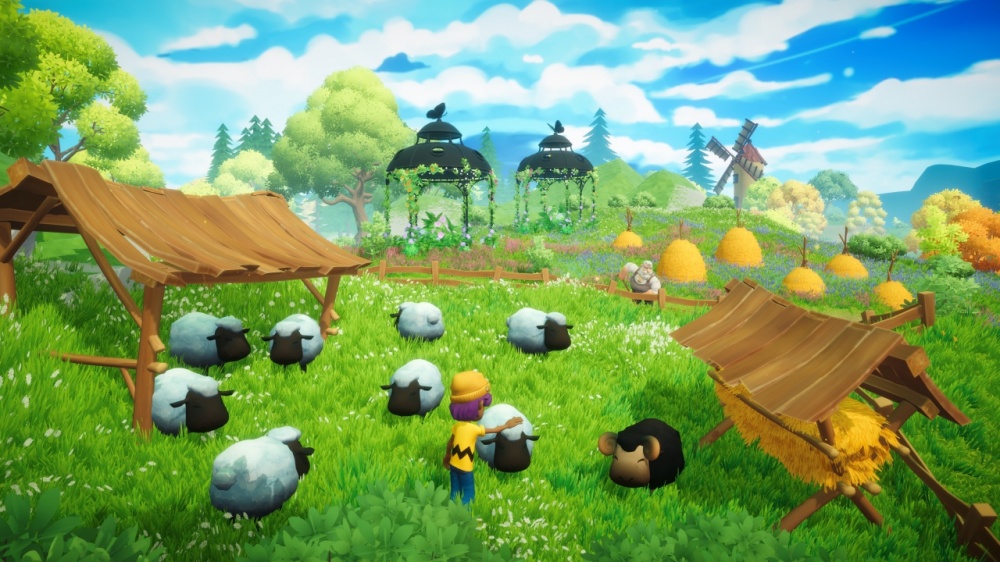 Oh hey, another farming game. The name even sounds like that one popular one. The element that stands out here is that apparently at night you have dreams of becoming various animals, which allows you to play some minigames. I dig the Charlie Brown shirt on the kid in the screenshot, at least. I'm going to review this one soon, so do look forward to that.
Sky Caravan ($19.99)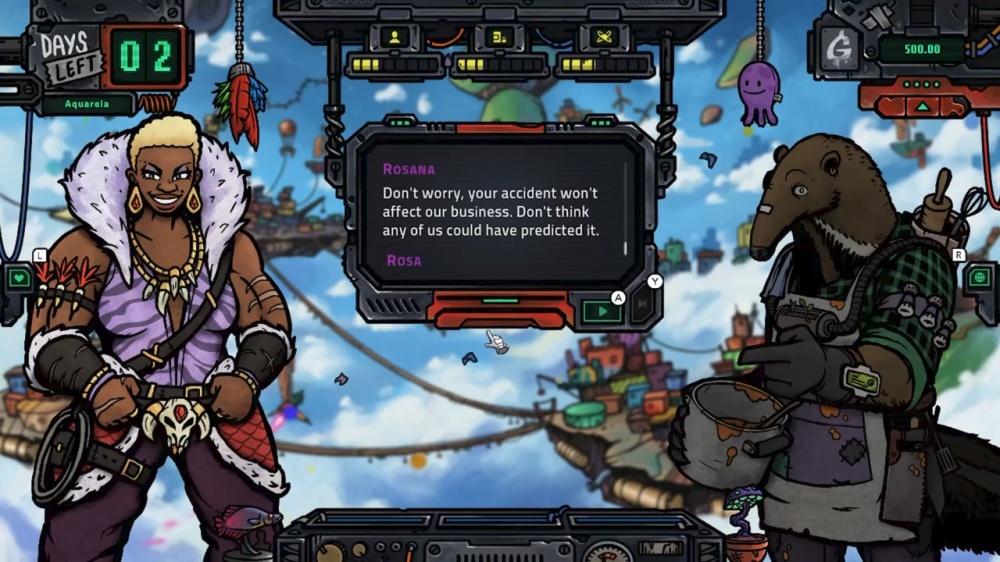 This is a choice-based narrative adventure, and since it's from RedDeer I'm sure it will be extremely discounted very soon. As these things go, it probably falls somewhere between what will likely be the discounted price and the full one in terms of value. You're a sky captain and you need to manage your resources carefully and make good decisions to keep your crew happy and your ship safe. I certainly can't fault its sense of style. Might be worth a shot at the right price.
Skautfold: Usurper ($14.99)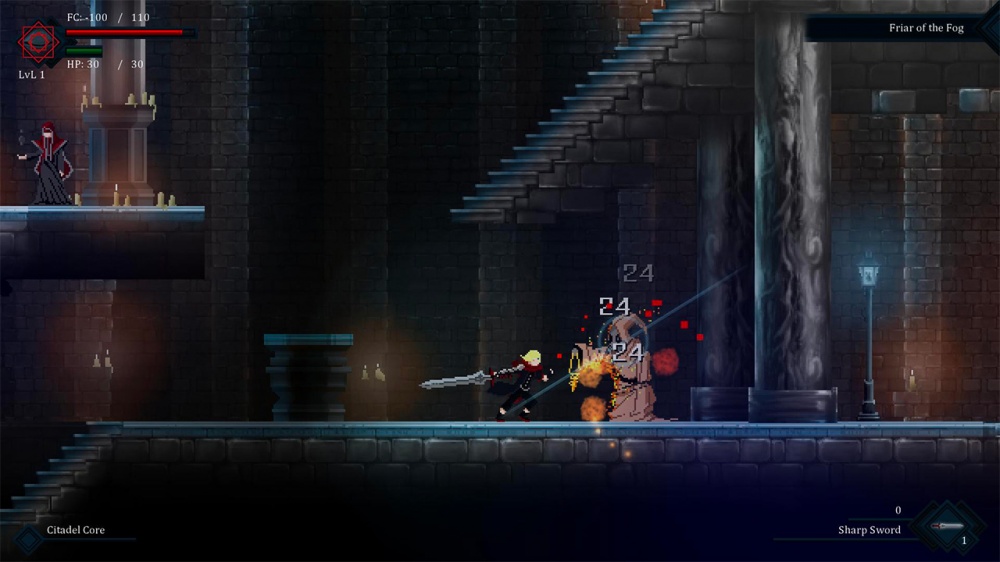 Man, that logo art is hot. It reminds one of Castlevania, and I don't know if that's a good thing or a bad thing for this follow-up to Skautfold. This is indeed a Metroidvania-style game, and at least in terms of looks it's not too shabby. When it comes to the gameplay, things start falling well short of what it seems to pay homage to. I'll have a review of this one soon to share my thoughts in a more granular fashion, but my basic assessment is that it's okay but not great.
Tricks Magician ($4.99)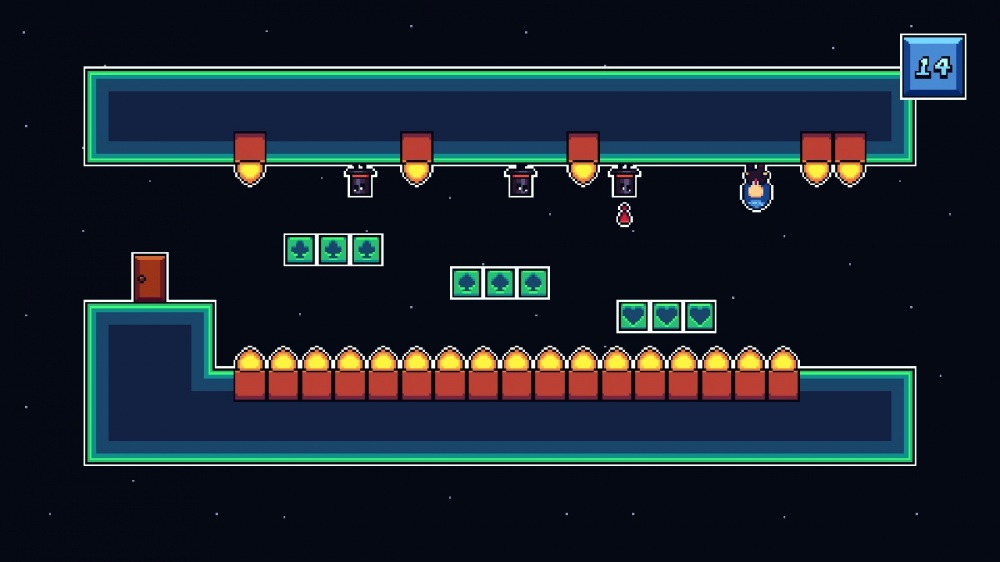 Phew, what a terrible name. Generic as heck, and not evocative in the least. This is a puzzle platformer with fifty levels to play. It leans heavily on gravity-flipping mechanics. I would not correct you if you were to say this has big five-dollar Switch platformer energy. Not bad, but not very exciting either.
Becoming Your Beautiful Cousin ($18.00)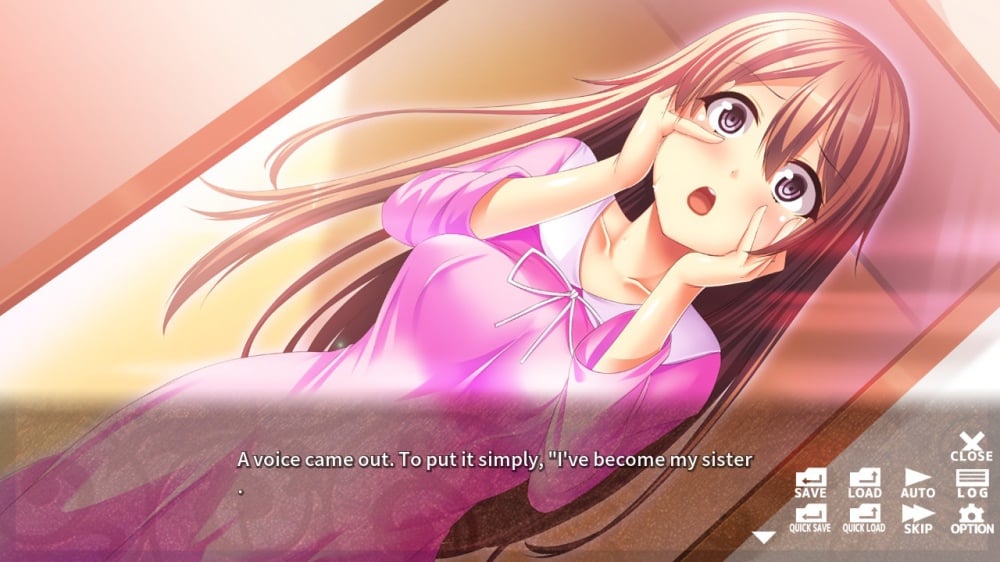 A gender swap-themed visual novel where you either swap bodies with your cousin (per the title) or your sister (per that screenshot). I'm not sure which it is because this is another game where corners have been cut badly. The English localization is absolutely dreadful, which is obviously an issue in a game where you basically just read and gawk at pictures. For eighteen bucks, you would expect better.
Stuck With Naughty Housewives ($18.00)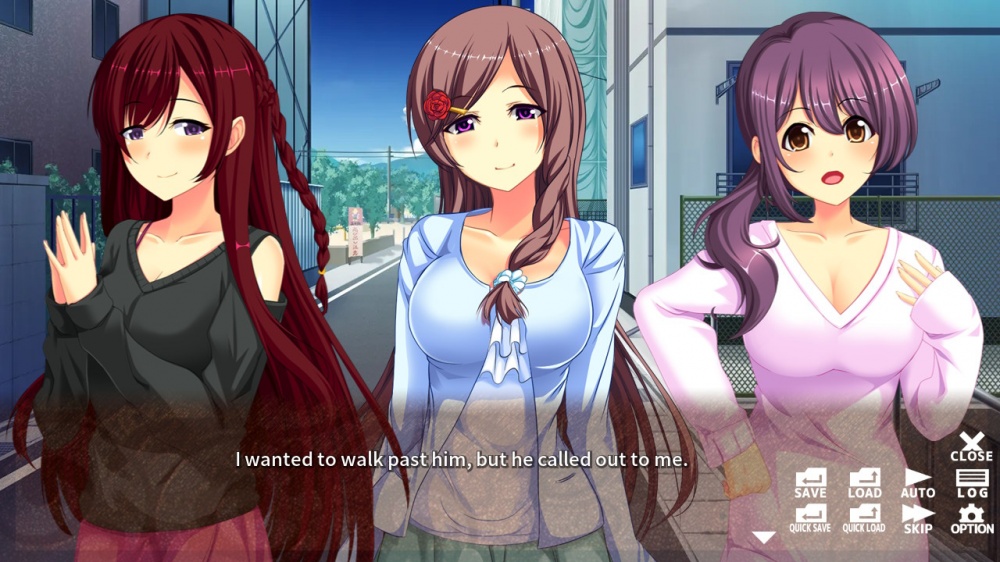 A visual novel about a shut-in who suddenly finds himself the point of interest for three lonely housewives in his apartment building. They want to help him develop his social skills, but are there ulterior motives at play? This is from the same publisher as the above game, and its English localization is equally poor. Even if you're into the trashy romance novel premise, the lousy translation is likely to completely ruin it for you.
Finding Heidi ($2.99)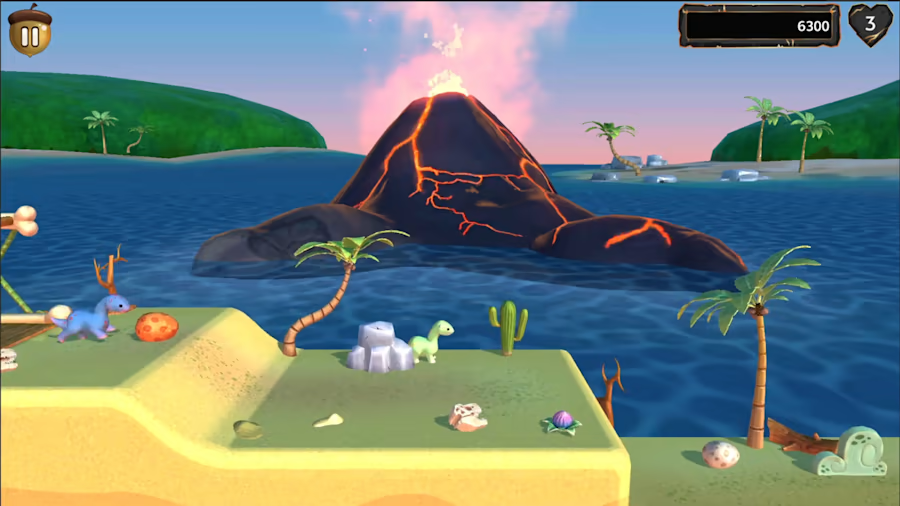 A handheld-only endless runner that frankly looks like it came from the App Store bargain bin. Sure, it's only three bucks, but that three bucks could buy you a lot of better things. I'm not your Wallet Sheriff though, so do what you want.
Truck Simulator – Heavy Cargo Driver 2023 ($9.99)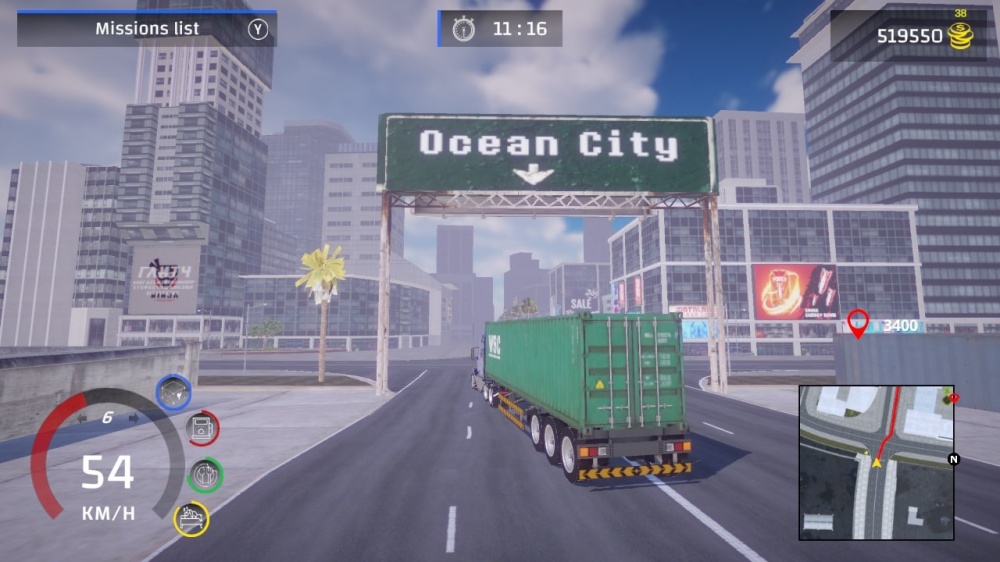 Some junk from GOGAME CONSOLE PUBLISHER, a publisher who seems to love garbage so much it decided to put more of it on the eShop. Leave it in that trashy bin where it belongs.
Cop Police Escape Racing Zone Clash ($6.99)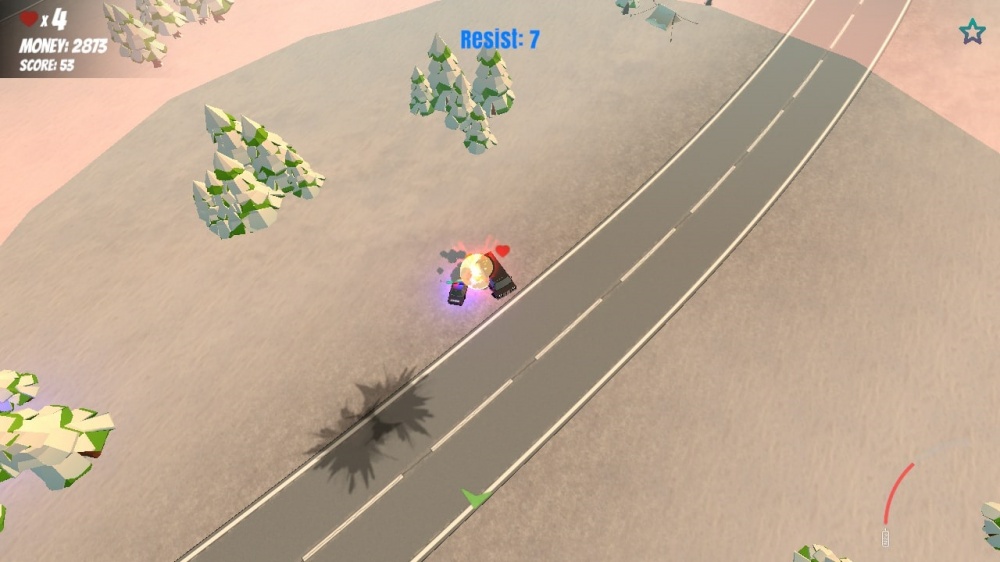 Oh look, more junk from GOGAME CONSOLE PUBLISHER. It was born in a garbage can, it will live in a garbage can, and it shall be laid to rest in a garbage can. Even Oscar would say it stinks.
Quick Race ($4.99)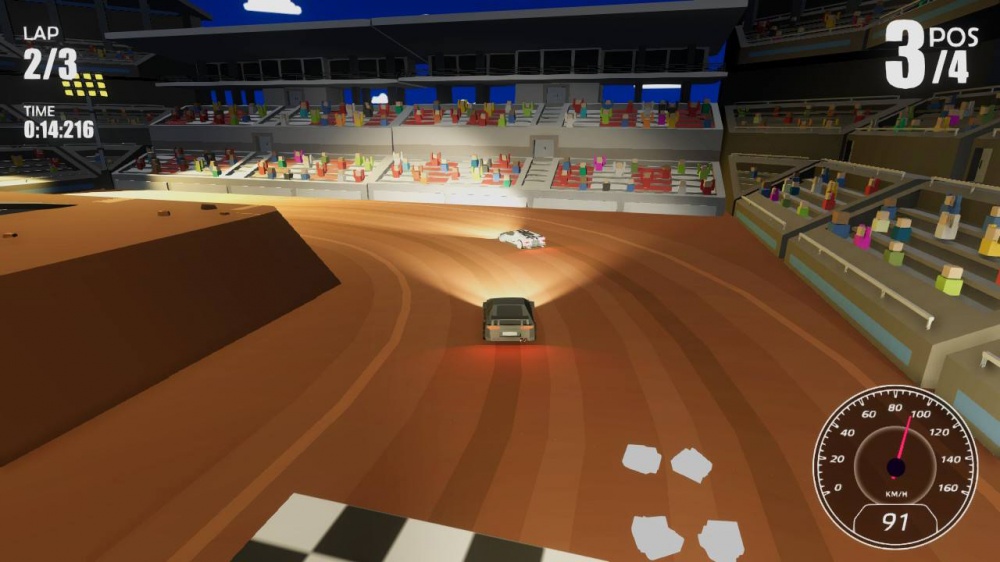 Well, this isn't GOGAME CONSOLE PUBLISHER. I wouldn't blame you if you thought it was, though. Five dollars can get you a lot of nice games. This isn't one of them.
Sales
(North American eShop, US Prices)
Those who love meme games will be happy to see that Garfield Kart Furious Racing is now just three dollars. I… wouldn't, but you might. Onion Assault, the platformer from the maker of Gunman Clive, has hit a new low price, and so have a few Kemco RPGs. Not too much in the weekend outbox, but do keep in mind that huge sale is wrapping up on Monday so check over your wishlist and make the hard choices soon.
Select New Games on Sale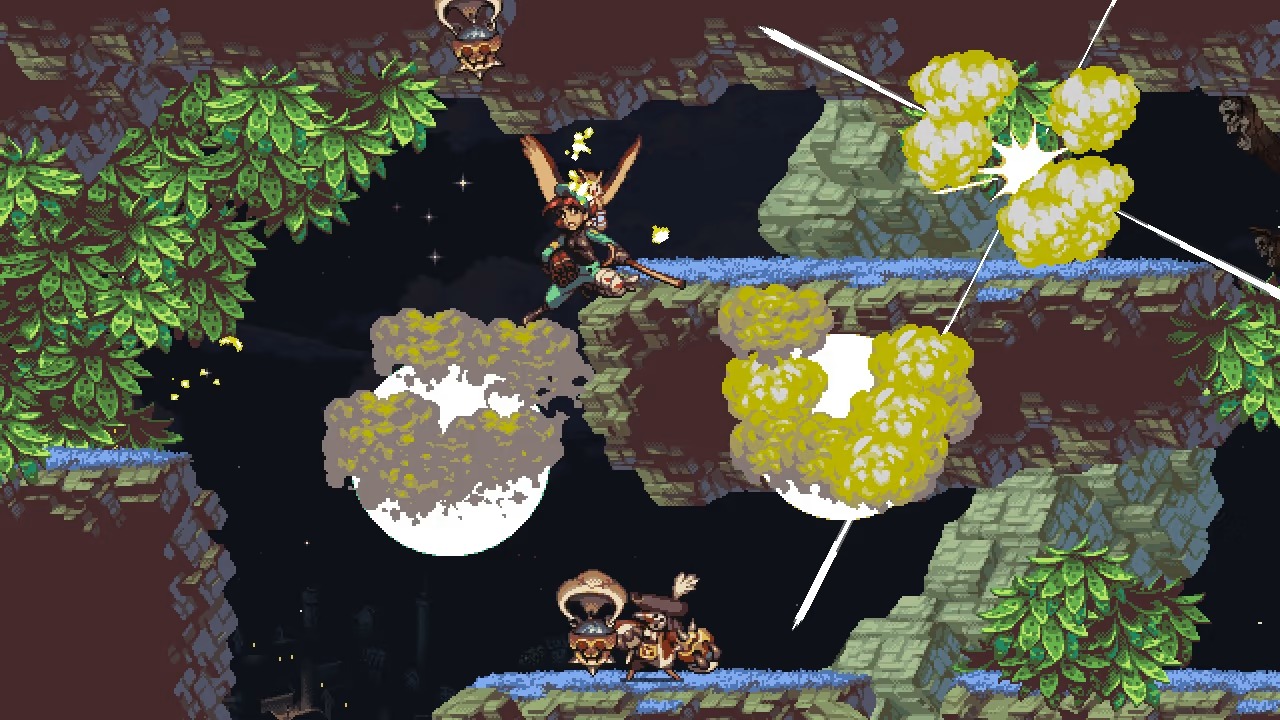 Owlboy ($9.99 from $24.99 until 6/30)
Who Pressed Mute on Uncle Marcus ($7.79 from $12.99 until 6/30)
Mr. Driller DrillLand ($5.99 from $29.99 until 7/3)
Namco Museum Archives Vol 2 ($4.99 from $19.99 until 7/3)
House Builder ($8.24 from $14.99 until 7/5)
Suhoshin ($13.29 from $18.99 until 7/6)
Neko Secret Room ($4.19 from $6.99 until 7/7)
Super Jagger Bomb ($2.49 from $4.99 until 7/7)
The Red Lantern ($7.49 from $24.99 until 7/7)
Coffee Talk Ep. 2: Hibiscus & Butterfly ($11.99 from $14.99 until 7/10)
Bramble: The Mountain King ($25.49 from $29.99 until 7/11)
Sherlock Holmes Bundle ($17.49 from $49.99 until 7/13)
IIN ($7.00 from $10.00 until 7/13)
Disaster Detective Saiga ($17.49 from $24.99 until 7/13)
Goroons ($7.00 from $10.00 until 7/13)

Escape Game Fort Boyard ($7.49 from $29.99 until 7/13)
Dragon Sinker ($5.19 from $12.99 until 7/13)
Asdivine Hearts ($5.19 from $12.99 until 7/13)
Silver Nornir ($10.49 from $14.99 until 7/13)
Garfield Kart Furious Racing ($2.99 from $29.99 until 7/13)
Unichrome: A 1-Bit Unicorn Adv. ($5.24 from $14.99 until 7/13)
Fishing: North Atlantic ($12.49 from $24.99 until 7/13)
Onion Assault ($3.99 from $7.99 until 7/13)
Football Manager 2023 Touch ($22.49 from $44.99 until 7/13)
World War: Combat Guardian ($11.99 from $14.99 until 7/13)
Blocky Farm ($4.99 from $9.99 until 7/13)
Photon Cube ($2.73 from $13.65 until 7/13)
Sales Ending This Weekend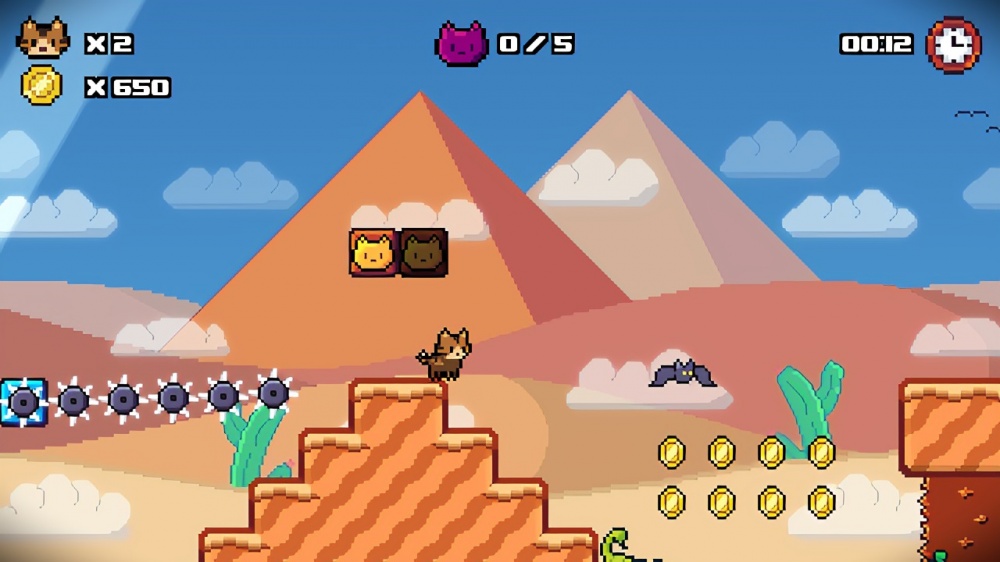 Kitten Island ($1.99 from $9.99 until 6/24)
Suicide Guy Collection ($1.99 from $10.99 until 6/24)
Chinese Parents ($9.74 from $12.99 until 6/25)
Christmas Tina ($20.24 from $26.99 until 6/25)
Dying Reborn ($7.49 from $9.99 until 6/25)
Hokko Life ($13.39 from $19.99 until 6/25)
LUNA The Shadow Dust ($14.99 from $19.99 until 6/25)
Monster Sanctuary ($5.99 from $19.99 until 6/25)
Necrobarista Final Pour ($16.49 from $21.99 until 6/25)
Neon Abyss ($5.99 from $19.99 until 6/25)
Overcooked 2 ($6.24 from $24.99 until 6/25)
Rascal Fight ($8.99 from $11.99 until 6/25)
Rhythm Fighter ($12.74 from $16.99 until 6/25)
Shio ($9.74 from $12.99 until 6/25)
Worms Rumble ($2.99 from $14.99 until 6/25)
Worms WMD ($5.99 from $29.99 until 6/25)
That's all for today and this week, friends. We'll be back next week as I try to complete a lot of reviews that suddenly fell in my lap this week. There will also be plenty of new releases to look at, along with some lovely sales and perhaps even some news. I hope you all have a great weekend, and as always, thanks for reading!