Each and every day new mobile games are hitting the App Store, and so each week we put together a big old list of all the best new releases of the past seven days. Back in the day the App Store would showcase the same games for a week, and then refresh those features each Thursday. Because of that developers got into the habit of releasing their games throughout Wednesday or very early Thursday in order to hopefully get one of those coveted features spots. Nowadays the App Store refreshes constantly, so the need for everyone to release all on the same day has diminished. Still, we've kept our weekly Wednesday night format as for years that's the time people knew to check TouchArcade for the list of new games. And so without further ado please check out the full list of this week's new games below, and let us know in the comments section which games you'll be picking up!
---
Aggressors of Dark Kombat ACA NEOGEO ($3.99)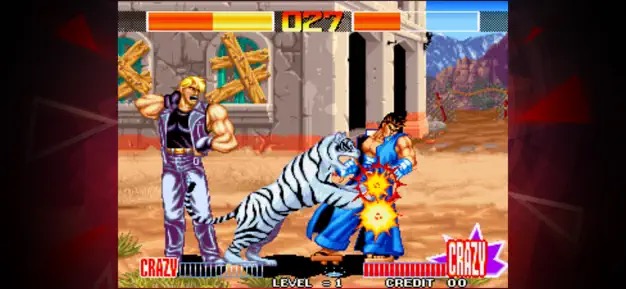 iTunes Description
AGGRESSORS OF DARK KOMBAT is a fighting game released by SNK in 1994.
Pick one of eight intense fighters and go into battle to accomplish their goals.
Use the full playing field and dash combined with fierce attacks in this intense, unrestricted battle!
Will you win by techniques or by force?! Experience the true rampage of battles.
Forum Thread: Aggressors of Dark Kombat ACA NEOGEO (by SNK)
---
Block and Save (Free)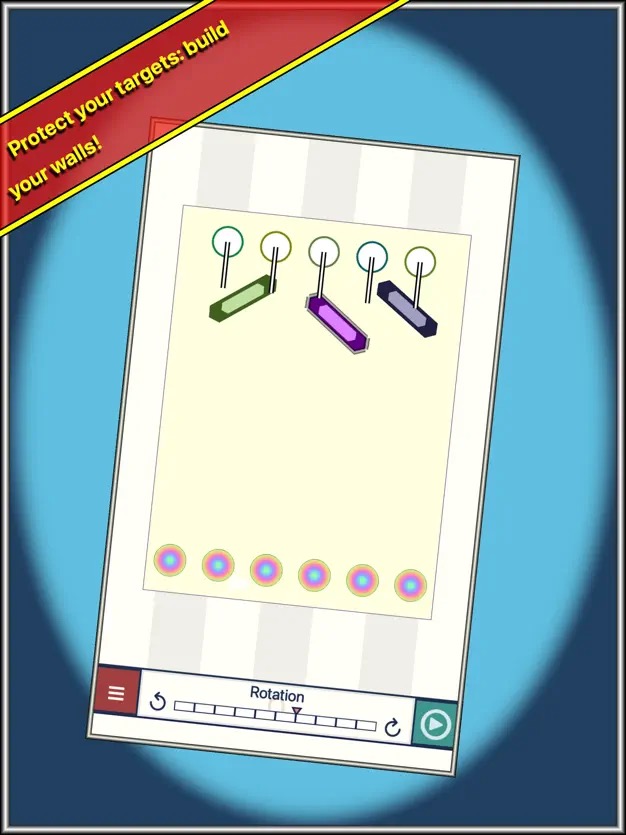 iTunes Description
In this game, your goal is simple : Drag and move your polygons/circles, protect the targets from being knocked out by computer!

You need to win to unlock next stage. Besides winning, you may also target to get more scores : increase the time elapsed at the game, let computer's polygons/circles rush out of arena, or keep your polygons/circles on arena safely!
Forum Thread: Block and Save (by Yip Hung Ho)
---
Bloons TD 6 (Free)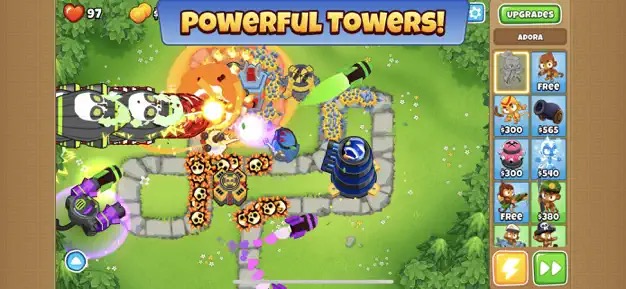 iTunes Description
Sharpen those darts! Defend Monkey Towers from an ever-flowing stream of colorful invading balloons. As you pop, more new abilities and heroes unlock.

Join millions of other players who enjoy our massive and ever-expanding features — including new upgrades, heroes and abilities — that deliver endless hours of fun tower defense strategy. Can you pop every last Bloon?
Forum Thread: Bloons TD 6 (by Ninja Kiwi)
---
Bright Reappear ($1.99)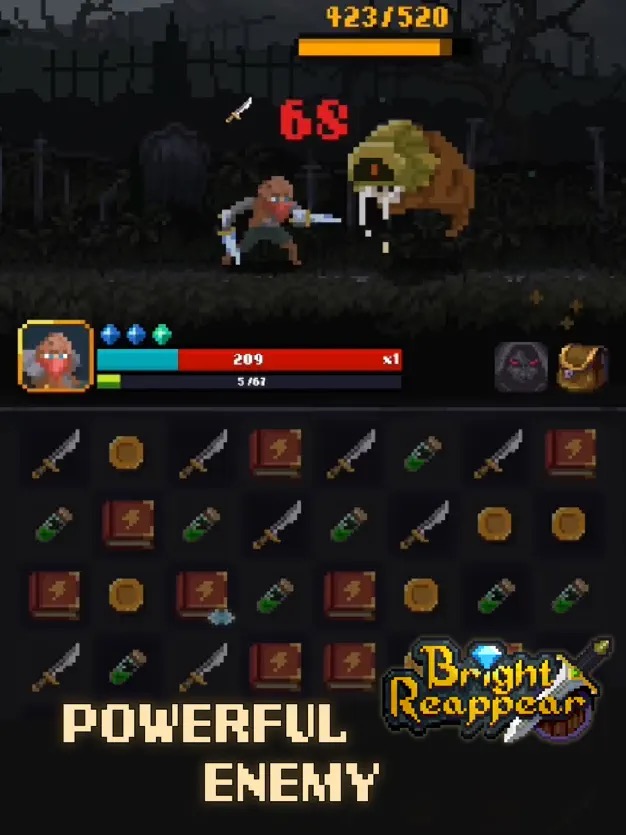 iTunes Description
Unique Three-Match RPG, a Pixel Adventure Blending Randomness and Strategy

This is a role-playing (RPG) game. As a player, you play as a hero fighting for the light of the Oslo continent. Okay! This is a classic story of a hero saving the world. But everyone has a dream of becoming a hero in their heart, and I hope you can experience it here.
Forum Thread: Bright Reappear (by MICH)
---
Cat Quest II ($4.99)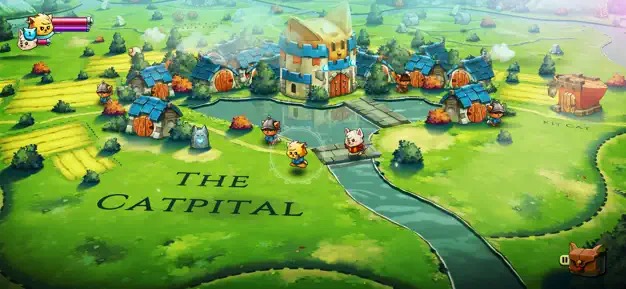 iTunes Description
CAT QUEST II is a 2D open-world action-RPG set in a fantasy realm of cats and dogs. Under threat from a continuing war between the cats of Felingard and the advancing dogs of the Lupus Empire, CAT QUEST II tells the tail of two kings, brought together against their will, on a journey of paw-some discovery to reclaim their thrones.
Play as both a cat and dog as you explore their kingdoms solo or with a friend! Quest in a world filled with magic, curious monsters, and go on a catventure like never before!
Forum Thread: Cat Quest II (by The Gentlebros.)
---
Century: Age of Ashes (Free)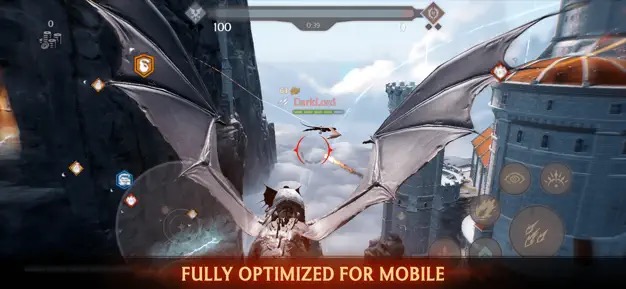 iTunes Description
Century: Age of Ashes, the multiplayer dragon battle game is now available for free! Customize your dragon, dive into the arena and compete to become a legendary Dragoneer. Burn your enemies and rule the skies!

INTENSE ARENA BATTLES
Dive into the arena alone or with friends and fight for your survival in exciting game modes:
– Carnage: A killing spree with special power ups. It's Team Deathmatch, Dragon riders style!
– Spoils of War: Steal gold from carriers & the enemy while protecting your own nest, and adapt to unexpected situations!
Forum Thread: Century: Age of Ashes (by Playwing)
---
Daisho: Survival of a Samurai (Free)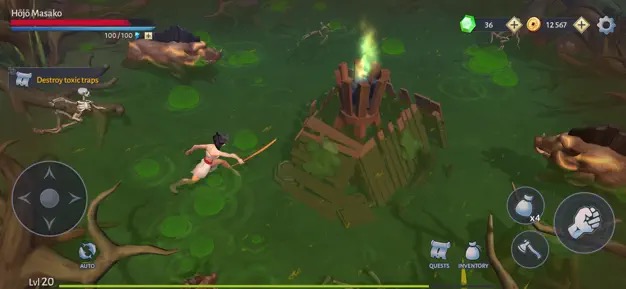 iTunes Description
Daisho: Survival of a Samurai is an Action RPG set in the Sengoku era of Japanese history. War is raging as Oda Nobunaga is determined to depose the weak shogun on his throne, engulfing the kingdom in flames and it is your fate to craft your legacy.
Forum Thread: Daisho: Survival of a Samurai (by Colossi Games)
---
Fireball Wizard (Free)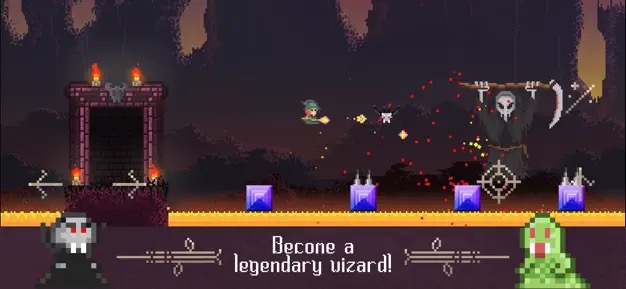 iTunes Description
Explore Wizardonia, a magical world filled with danger and wonder in Fireball Wizard! As a powerful wizard, you'll explore a pixelated landscape filled with treacherous enemies and obstacles. Use your unique abilities to launch deadly fireballs, defeat fearsome bosses, and uncover secrets hidden in mysterious forests, caves, and castles.
Fireball Wizard offers a unique blend of action, adventure, and puzzle solving, making it the perfect game for anyone looking for an authentic gaming experience.
Forum Thread: Fireball Wizard (by Plug In Digital)
---
Kloot Arena (Free)
iTunes Description
Welcome to Kloot Arena! This turn-based Online PvP Battle Arena game delivers non-stop action with fast-paced, skill and strategy-driven battles.

BATTLE ONLINE OR VS FRIENDS
Challenge your friends to head-to-head clashes or compete against other online players in ranked battles. Earn rewards and climb the leagues to battle your way to the top!
Forum Thread: Kloot Arena (by Itatake)
---
Lucid Lenses ($2.99)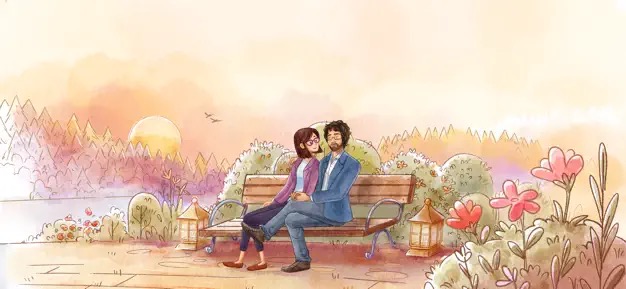 iTunes Description
Lucid Lenses is a captivating story-driven romance adventure game that takes you on a journey of love, ambition, and tough decisions.

Follow the story of a couple who meet and fall in love, but as they pursue their individual career dreams, they find themselves facing a difficult choice: continue their relationship or break up for the sake of their careers.
Forum Thread: Lucid Lenses (by FredBear Games)
---
Tomes and Quests ($4.99)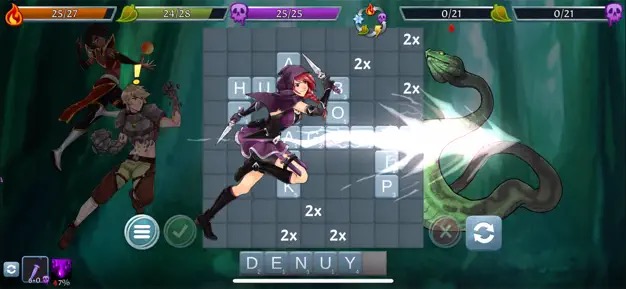 iTunes Description
Do you love word games but feel they suffer from a lack of nefarious fae? Tomes and Quests has you covered! This is a word game at heart with an RPG twist to give you a whole new take on word-building puzzlers.

Three friends are trapped in a book, forced to battle their way through a fantasy land rife with magic. It's not all bad though – now they have awesome abilities powered by words! And you just happen to be the lexicon master that can help them save the worlds!
Forum Thread: Tomes and Quests: a Word RPG (by Trailblazer Games)
---
Watch Odyssey ($4.99)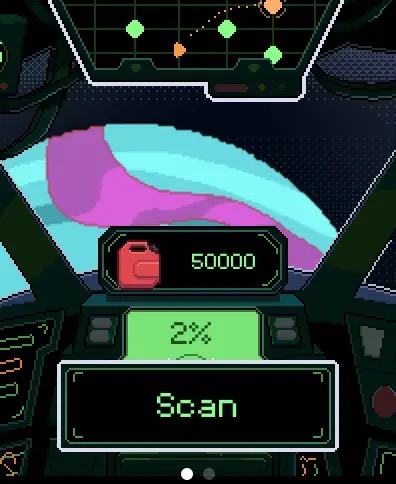 iTunes Description
Set Your Sights on Fitness with Watch Odyssey! Watch Odyssey is an innovative health-centric game exclusively designed for your Apple Watch.

This isn't just a game; it's a revolution in achieving health and wellness. Embark on your Watch Odyssey today and turn fitness into a thrilling interstellar journey. Every step counts in this cosmic adventure! Strap on your Apple Watch and launch into the fun. Your odyssey awaits!
Forum Thread: Watch Odyssey: Fitness Game (by Shikudo)
---