Continuing the legacy of the classic MU Online game, MU Archangel lets players experience the MMORPG on mobile with tons of new updates thanks to the 1.18V patch. Here's everything you need to know to keep yourself up-to-date on the massive update.
How to grow your Reaper Corps
When you reach Master level 600, you can unlock the new Reaper Corps content. Here, consuming dedicated Reaper Souls or Reaper Crystals lets you activate them across the Peak, Gelidity, Windstorm, and Tenebrosity divisions.
Once you activate your Reaper within the Character menu, you can navigate to the Growth section and consume Reaper's Gemstone acquired from the Blood Castle to grow your Reapers.
How to Promote and Awaken your Reaper
In order to boost your Reaper's tier, you can spend [Reaper's Sign] to Promote your Reaper. As for Awakening your Reaper, you can nab powerful skills by spending [exclusive Reaper Souls] based on your [Gelidity/Windstorm/Tenebrosity Reapers].
In particular, you can awaken [Peak/Gelidity Reaper] by consuming the [exclusive Reaper Crystal], which you can acquire by synthesizing 10/20 Reaper Crystals. On the other hand, you can score Peak/Gelidity Reaper Souls as well as Reaper Crystals from Personal Bosses.
Managing your equipment
There are 4 types of Reaper equipment (Crown, Sword, Shield, and Armour) with Magic, Epic, Unique, Legendary, and Transcendent grades. If you equip all three pieces for your sword, shield, and armor, you can take advantage of set options provided you've reached a certain rank.
You can spend materials on the same Reaper equipment as well to power up your gear using equipment that has the same tier or a lower tier. Plus, you can easily check the Reaper equipment that you already have in your Reaper Corps inventory so that you can tinker around with the right combination that suits your playstyle best (Reaper equipment can be switched out and removed at any time).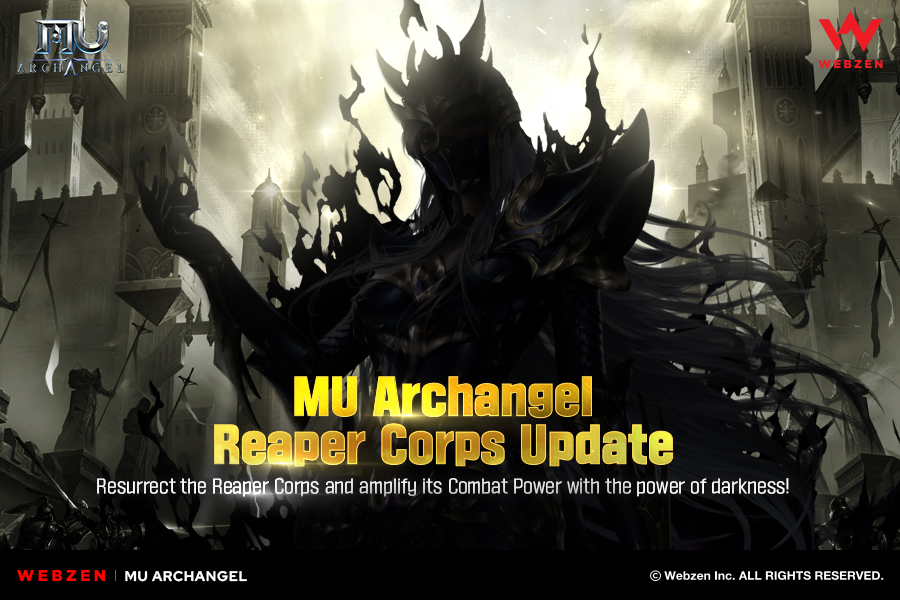 Boosting your Reaper Bonds
Each Reaper Bond has 2, 3, 4, 4, 4, 4 Reaper slots within each one. Enrolling Reapers within a bond will boost its base options, and you can also score a powerful Bond Talent Skill when you activate a 3rd/4th/5th Bond.
Ready to put your own Reapers to the test? If you're keen on giving the new update a go, you can download MU Archangel on the iOS App Store and on the Google Play Store for Android devices. It's a free-to-play game with in-app purchases.
Sponsored Content
This article is sponsored content written by TouchArcade and published on behalf of Webzen Inc. to promote the latest update to MU Archangel. For questions or comments, please email [email protected]