Each and every day new mobile games are hitting the App Store, and so each week we put together a big old list of all the best new releases of the past seven days. Back in the day the App Store would showcase the same games for a week, and then refresh those features each Thursday. Because of that developers got into the habit of releasing their games throughout Wednesday or very early Thursday in order to hopefully get one of those coveted features spots. Nowadays the App Store refreshes constantly, so the need for everyone to release all on the same day has diminished. Still, we've kept our weekly Wednesday night format as for years that's the time people knew to check TouchArcade for the list of new games. And so without further ado please check out the full list of this week's new games below, and let us know in the comments section which games you'll be picking up!
---
A Slight Chance of Sawblades (Free)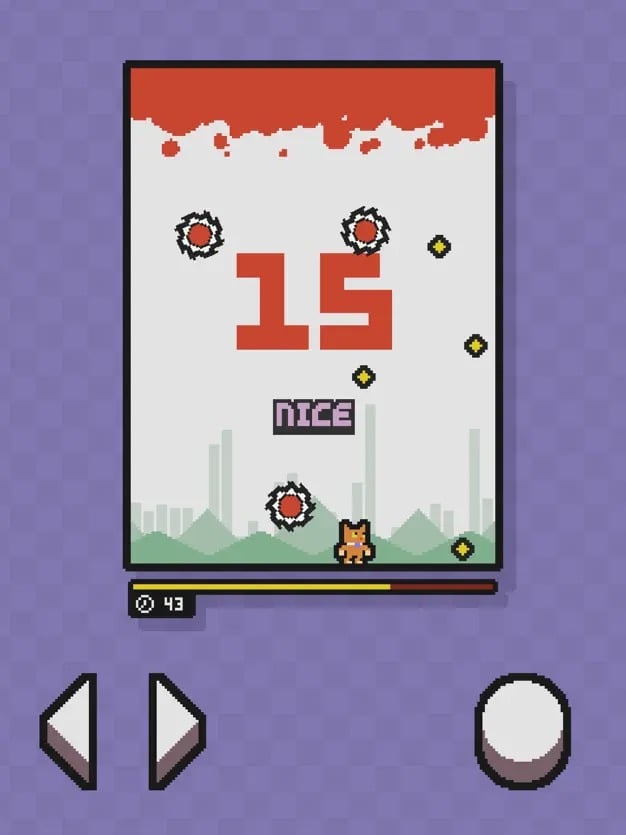 iTunes Description
A storm is coming, but umbrellas won't help – it's going to rain SAWBLADES!!

Dodge, jump and somersault over razor-sharp sawblades in an attempt to survive the deadly storm! Compete in the global leaderboard for the spot of the best blade-jumper. Unlock quirky and outlandish characters to join in the blade jumping mayhem!
Forum Thread: A Slight Chance of Sawblades (by Chinykian)
---
Boxville ($4.99)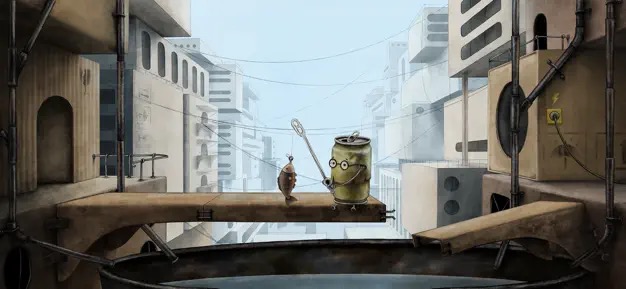 iTunes Description
Boxville is an adventure puzzle game about speechless cans living in the city of boxes and drawing doodles on cardboards to tell the stories.
Boxville is good for playing alone to dive into the atmosphere and challenge your brain with sophisticated logic puzzles and riddles, or playing with a friend or family to share unique audio-visual experiences and solve the puzzles together.
Forum Thread: Boxville (by Triomatica Games)
---
Chronescher ($3.99)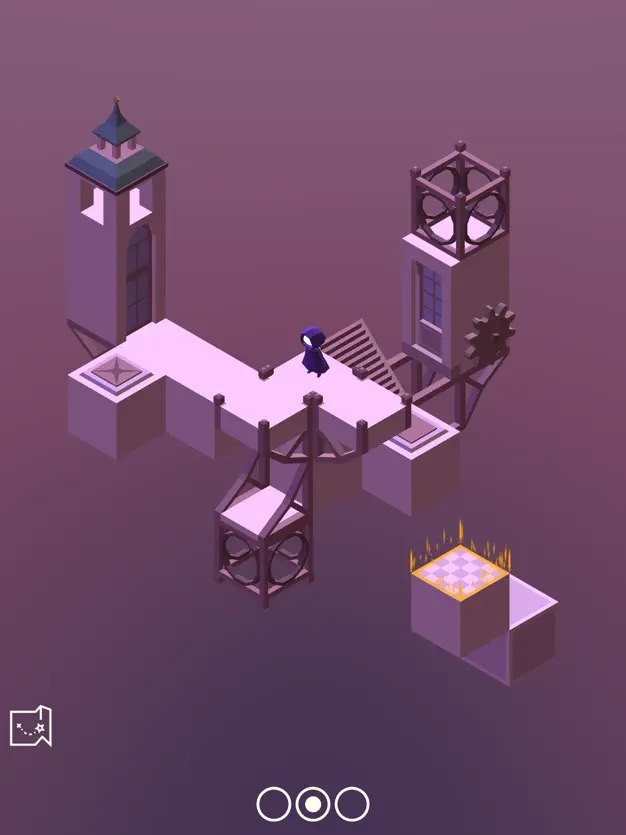 iTunes Description
Chronescher is a challenging isometric puzzle game. Set in an escherpunk world consisting of six unique biomes. It requires you to learn time- space- and mindbending mechanics in order to puzzle your way forward. As you progress further you will untangle who you are playing and what happend to them.scend the roofs of the city and journey to the top of the highest tower, where you may even discover something about yourself.
Forum Thread: Chronescher (by Purple Sloth Studio eG)
---
Fatal Fury 3 ACA NEOGEO ($3.99)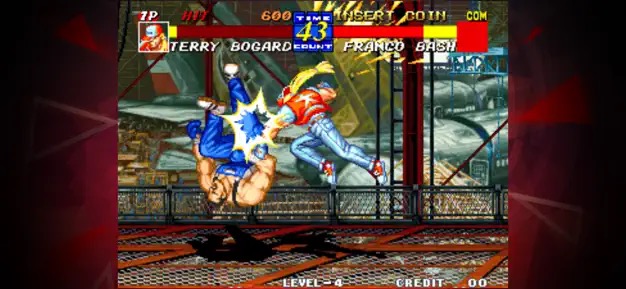 iTunes Description
FATAL FURY 3 is a fighting game released by SNK in 1995.
A new "Story" is about to begin in the city of South Town. Five new characters join for a total of 10 hungry wolves ready for battle.
Featuring new elements such as the Oversway and Combination Art mechanic, be ready for epic and intense fights!
Forum Thread: Fatal Fury 3 ACA NEOGEO (by SNK)
---
KartRider: Drift (Free)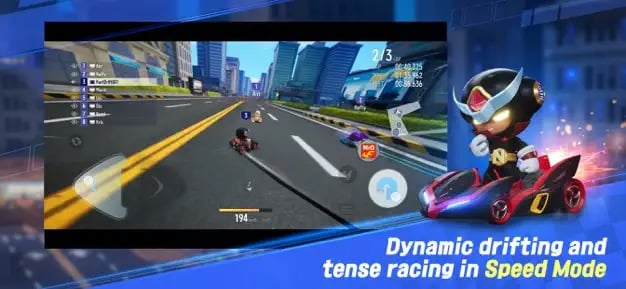 iTunes Description
Try KartRider: Drift, a multi-player racing game and the latest in the KartRider series, which is enjoyed by more than 300 million players around the world!

■ Different Game Modes Based on Preference
Speed Mode: Feel the rush of speed as you gather boosts and fine-tune your drifting skills.
Item Mode: Collect unique items in chaotic and surprising races.
Whichever mode you choose, first place is waiting for you!
Forum Thread: KartRider: Drift (by NEXON Company)
---
Legend of the Moon: Shooting ($0.29)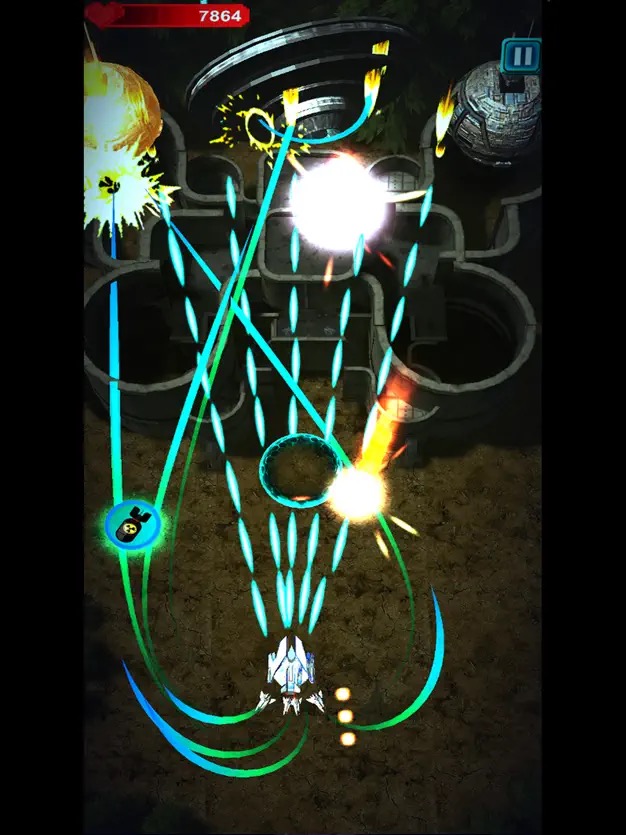 iTunes Description
This is retro classic arcade Full 3D shooting game.
In the Legend of the Moon World, join the war unfolding before your eyes.

You can play the game combining with other devices

Find the key to save the earth by destroying entities posing a threat.
Forum Thread: Legend of the Moon: Shooting (by Sungmin Lee)
---
Monthly Dystopia ($1.99)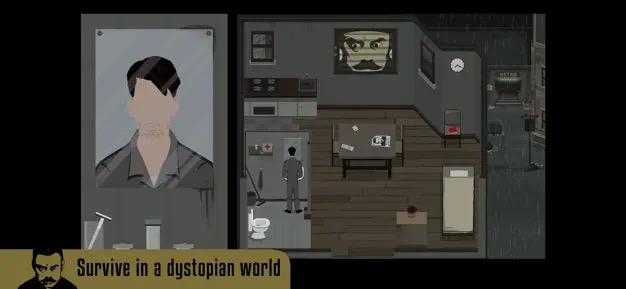 iTunes Description
In Monthly Dystopia, you need to find a way to survive in an authoritarian world. You can serve the dictatorship by being a model citizen or you can try to flee the country by cooperating with the Resistance. You live under a regime in which love is forbidden and using words banned by the Party is punishable by death. Choose your words wisely if you don't want to commit a thought crime. Remember, there's always a screen watching you. The paycheck from your job at the ministry editing the past is barely enough to buy the food needed to keep you alive, so it is crucial that you find a way to flee this dystopia where even thinking is forbidden.
Forum Thread: Monthly Dystopia (by Fatih Beceren)
---
Omega 13 ($4.99)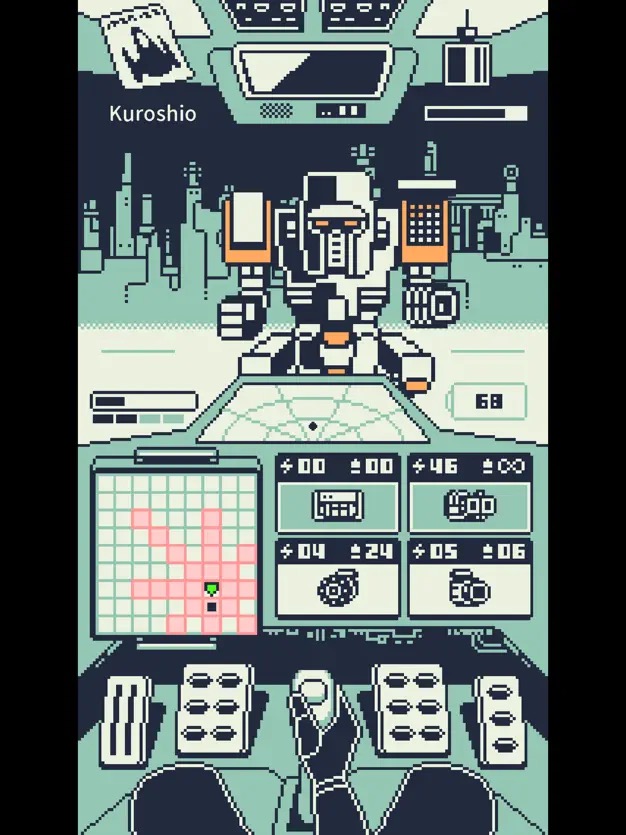 iTunes Description
You play as a mech pilot who survived the war. In order to find someone, you join the arena and fight to the championship. You will also meet a mysterious woman and uncover the truth about the eternal night of the planet.
Forum Thread: Omega 13 (by Game Stew)
---
Origami Paradise (Free)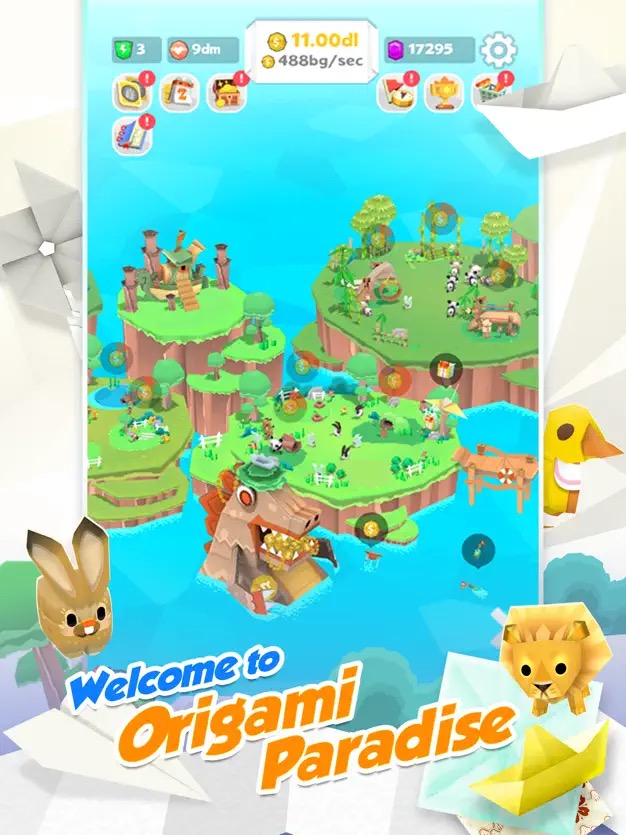 iTunes Description
Origami is the art of folding paper into all sorts of animals and objects. This intricate form of art is the inspiration behind Origami Paradise, an idle game where you bring the world of origami to life! Populate your world with all sorts of intricate origami animals. Choose the paper, paint and add stickers to each origami animal to your liking. Arrange and build your animal habitat and watch as your animals interact with its environment.
Forum Thread: Origami Paradise (by Seasun Games)
---
Perfect Grind (Free)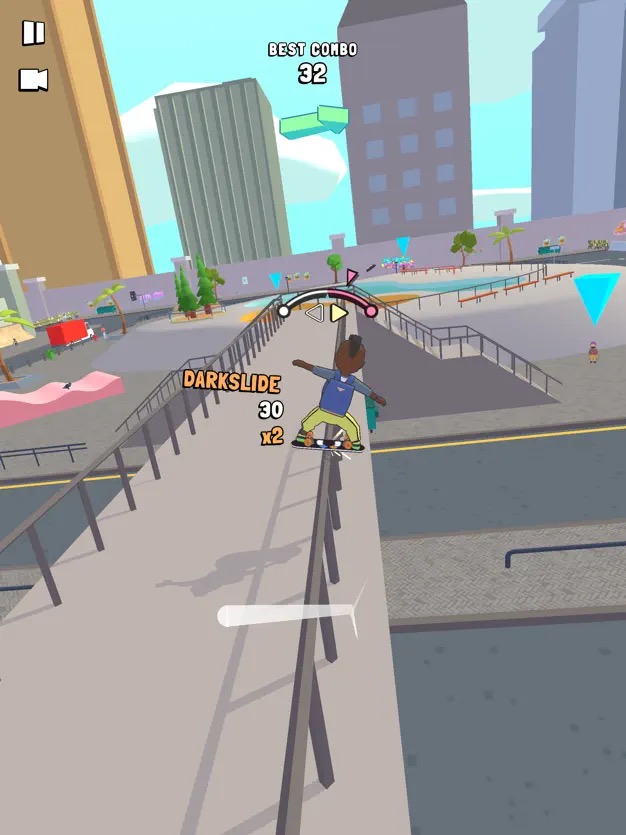 iTunes Description
SKATE WITH ONE FINGER
Flip, grind and more with brand new touch controls that make it easy and fun to learn new tricks!

DECK OUT YOUR CHARACTER
A wide variety of cool, wacky characters and apparel to choose from!

CREATE + SHARE YOUR OWN PARK
Build your own one-of-a-kind creations from over 50 different prefabs, and then share them with your friends – or the world!
Forum Thread: Perfect Grind (by Noodlecake)
---
Puzzle Gods (Free)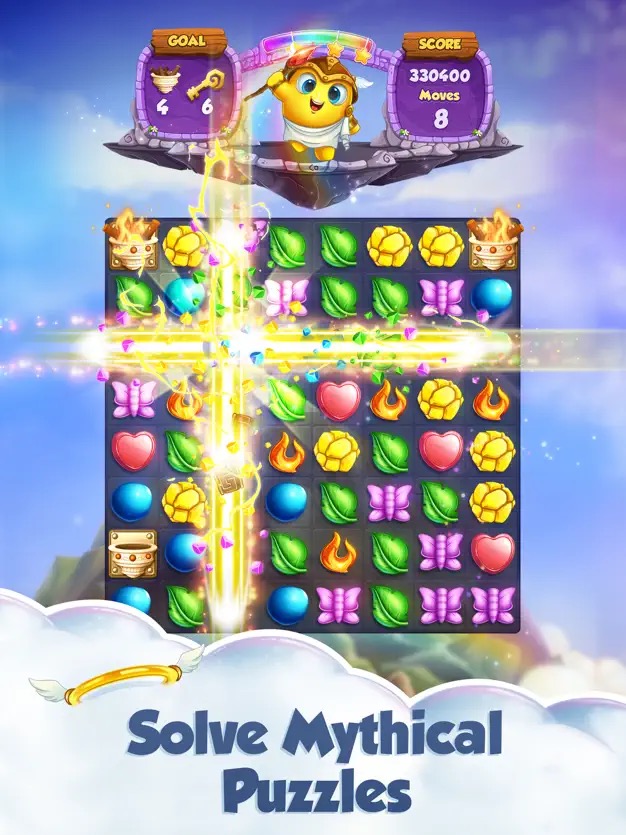 iTunes Description
Match and switch elements to level up, defeat Little Hades and rescue the gods in this mythic puzzler. The Land of Olympus needs you!

Little Hades has kidnapped the Puzzle Gods, and Little Zu is the only one who can save them. Join Little Zu in his quest to rescue his friends!
Forum Thread: Puzzle Gods (by Boon Studios)
---
Septourian ($1.99)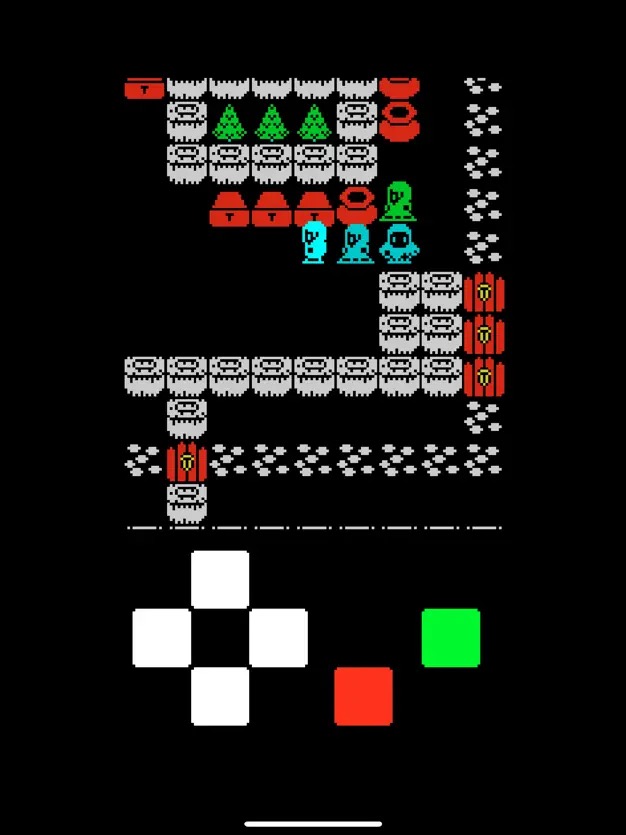 iTunes Description
Septourian is a turn-based RPG with procedurally generated content.
Embark on an epic quest through the sprawling lands of Septouria to discover its secrets.
Forum Thread: Septourian (by Harry Lundström)
---
Timberman – The Big Adventure (Free)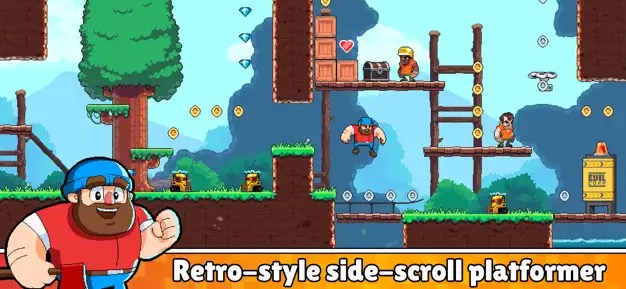 iTunes Description
Timberman is back in his new 2D side-scroller platform adventure!

Follow our brave lumberjack on his quest to rescue his friends and save the forest from the Evil Corp. Defeat hordes of enemies, solve puzzles, chop wood and construct various structures to help you complete challenging levels. Find secret treasures, unlock mini games, battle bosses and many more!
Forum Thread: Timberman – The Big Adventure (by Digital Melody)
---
TMNT: Shredder's Revenge (Free)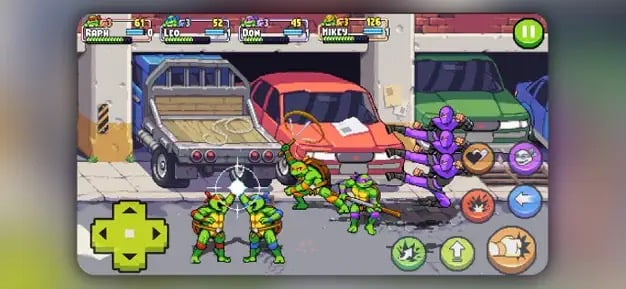 iTunes Description
Kick shell with Leonardo, Raphael, Donatello, Michelangelo or other familiar friends in this totally tubular '80s-inspired beat 'em up. Cowabunga!

They're lean, they're green and they're mean! Battle as the Teenage Mutant Ninja Turtles to foil Krang and Shredder's latest twisted plan. Brawl across a righteous range of classic TMNT locations in this beautifully rendered retro beat 'em up.

Smash your way through more than a dozen different levels and use your dangerous ninja combos to defeat classic enemies like Baxter Stockman or the Triceraton!
Forum Thread: TMNT: Shredder's Revenge (by Tribute Games)
---
Wavecade ($2.99)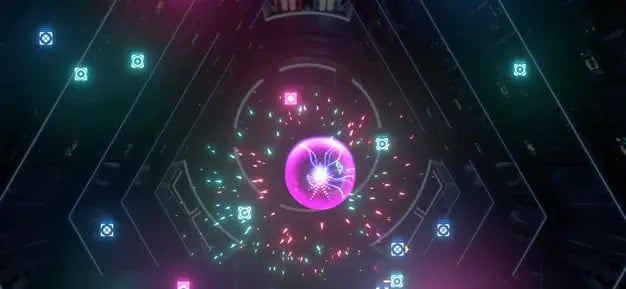 iTunes Description
WAVECADE is a sci-fi, arcade-style #shmup where YOU control the speed of the game. Destroy blocks, collect powerups, avoid hazards. Set your own rules, unlock game modes.

Inspired by classic arcade shooters such as 'Space Invaders' and 'Galaga', Wavecade brings back the original nostalgia feeling to players from arcades, using sleek retro 80's and sci-fi aesthetic.
Forum Thread: Wavecade (by Andrew Spalato)
---