Hello everyone, and welcome to the week! It's time once again for our look back at the noteworthy updates of the last seven days. And since it's the first edition of the year, there isn't a whole lot. What can I say? Developers take holidays too. Still, I've found enough to fill out an article for you to chew on. Of course, you can keep an eye out for updates yourself by participating in the TouchArcade forums. This weekly summary is just here to fill you in on the things you might have missed. Let's go for it!
Minion Rush: Running game, Free I find it interesting that at a certain point this game just whole-butt dropped the Despicable Me part of the title and added Running Game instead. Like, Minions are clearly bigger than the series they spun out of now, so it's more critical to inform players that this is a running game. Anyway, this new version has a couple of new Special Missions to work on, and two new Costumes to collect. One is a snake suit, the other is a holiday-themed outfit. Oh, and you can buy Costumes from the Wardrobe using real money now. Let's hear it for options?
Star Traders: Frontiers, $6.99 It's been a long while since I included Star Traders: Frontiers in these articles, but don't take that to mean that it stopped updating. Nothing can stop the Trese Brothers from updating. The heat death of the universe itself will not stop them. Indeed, there were two updates in the last week. For the most part, they cover things like balance adjustments, UI tweaks, and some bug fixes. The game is still regularly getting new bits of content here and there, though. Still a great game to play in 2023.
Township, Free Lots of puzzle games this week. Really, can't be helped. At any rate, this is a usual Playrix game update with some new story content to play, new characters to meet, and lots of puzzle-solving to take on. There's also some Lunar New Year content rolling out with some new skins, and what looks to be some early Valentine's Day content that is themed around love. Really getting ahead on your work there, Playrix. Probably not the worst idea.
Merge Mansion, Free Well, like I said, lots of puzzle games this week. Suspicious Granny apparently survived the holidays, so look forward to another year of sketchy behavior from her. There's a new Conservatory area being released soon, the Piggy Bank can be merged to a higher level, and there are some new music tracks and sound effects that may already be packed away for the season by the time you read this. Such is how things go sometimes.
Temple Run 2, Free Look, I'll confess: a lot of today's updates are from very early last week. But this one is fresh and hot, out of the oven today. This game is celebrating its tenth anniversary this year, and I'd imagine there will be some fun stuff connected to that. Scarlett Fox has some new gear, new treasure, and some new allies that you'll encounter this month. There are also plenty of rewards to earn by playing Global Challenges.
Gardenscapes, Free Desperate times call for desperate measures, so I've taken out my tiny mallet and broken the glass on the emergency Two Playrix Updates in One Article box we keep here at TouchArcade Towers. In this update: Fireworks! Pharaoh curses! A chef's old recipes! And Austin tries his hand at a new career in the Animation Studio?! Well, that all sounds utterly fascinating. Austin, buddy. You're a butler. You've pretty much got it made. Don't trade that in to work in the turbulent animation industry.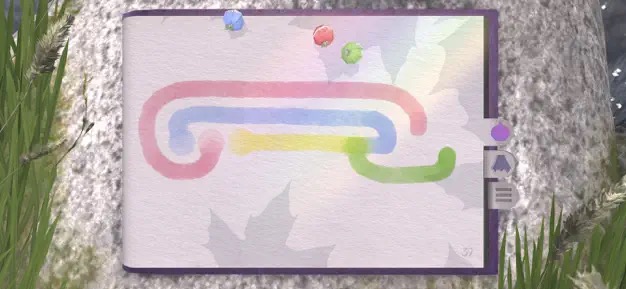 tint., Only a couple of Apple Arcade updates this week, but let's have a look at them and see what we've got. Hmm, it's looking short and sweet by the looks of it. You've got twenty new levels to play in Book VII, and finishing them will unlock a new achievement. There are also a bunch of new pages in the Zen Book. Technically I think this update was from the week before last, but it's thin gruel this week. We're taking what we can get.
Lunar Silver Star Story Touch, $9.99 Four and a half years since its last update of any kind, and over eight years since its last update that involved more than just bug fixes, Lunar has received a major update. Like… I can't even go into everything in this update because there is so much. Lucky thing I'm writing a separate news story about this, then. Go check that out if you want the details. For now, I'll just give this the coveted UMMSotW award for the week and move along to the next game.
Garden Tails: Match and Grow, And here's the other Apple Arcade update for this week's article. It's another puzzle game! I did say we had a lot of them today, and I mean to deliver on that promise. So here is what you get in this update: the new Spiny Forest, complete with new animals and a new story to enjoy. A spiffy new home screen, some new story icons, that kind of thing. Some general visual tweaks. You know how it goes.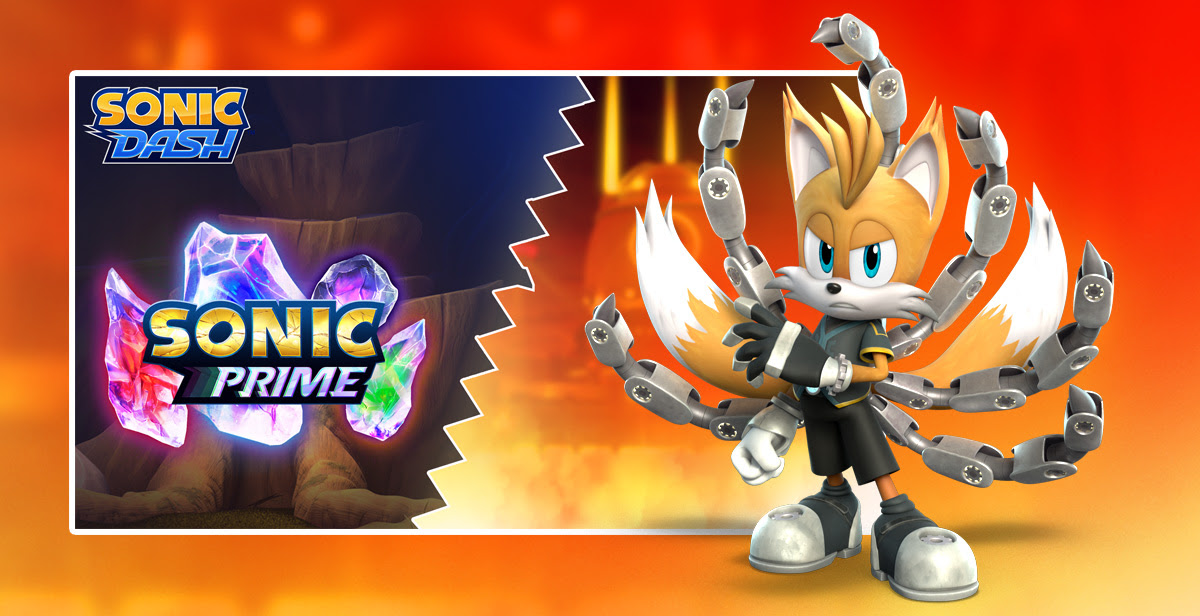 Sonic Dash+, One promise I refuse to keep is that promise about there only being a couple of Apple Arcade updates. That's right, there's one more here. Both the standard free-to-play Sonic Dash and its Apple Arcade + version received updates that bring in characters from the brand-new Sonic Prime series. Tails Nine and Rusty Rose are the first ones dashing in from that series, but I'm sure we'll see more from there over time.
That about wraps it up for last week's significant updates. I'm sure I've missed some, though, so please feel free to comment below and let everyone know if you think something should be mentioned. As usual, major updates will likely get their own news stories throughout this week, and I'll be back next Monday to summarize and fill in the blanks. Have a great week!