Hello, friends. It's time for another SwitchArcade special edition. As part of our Best of 2022 coverage, we're following our usual custom and giving out some Genre Awards. I've picked a bunch of popular genres and stated my favorite games of the year in each category. Our pal Mikhail has also offered his expert services for a few titles. So yes, let's have a look and see what we came up with for our favorite games in each genre. Feel free to comment below with yours, too.
Best Platformer Game
Kirby & the Forgotten Land ($59.99)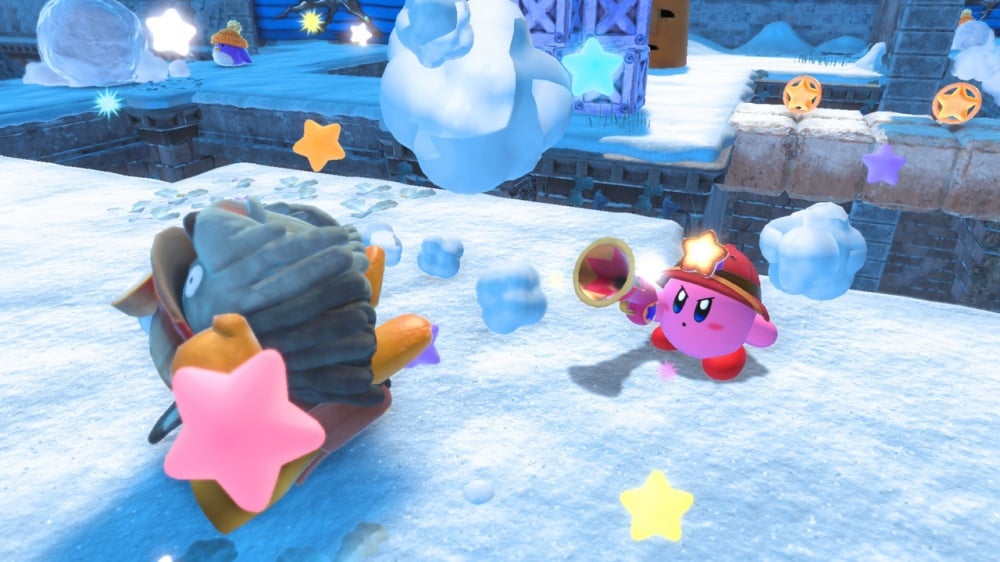 I can genuinely say that I haven't had such a good time playing a game from start to finish as I did with Kirby and the Forgotten Land in quite some time. It put a grin on my face from the start, and it kept me happily engaged to the very last drop. Then I pulled my son in and we played through everything again in multiplayer. It's one of the better Kirby games, and deserves a place of honor among the upper canon of Nintendo Switch titles. The stand-out of a rather strong year for platformers.
Runner-Up: TinyKin ($24.99)
Best Role-Playing Game
Xenoblade Chronicles 3 ($59.99)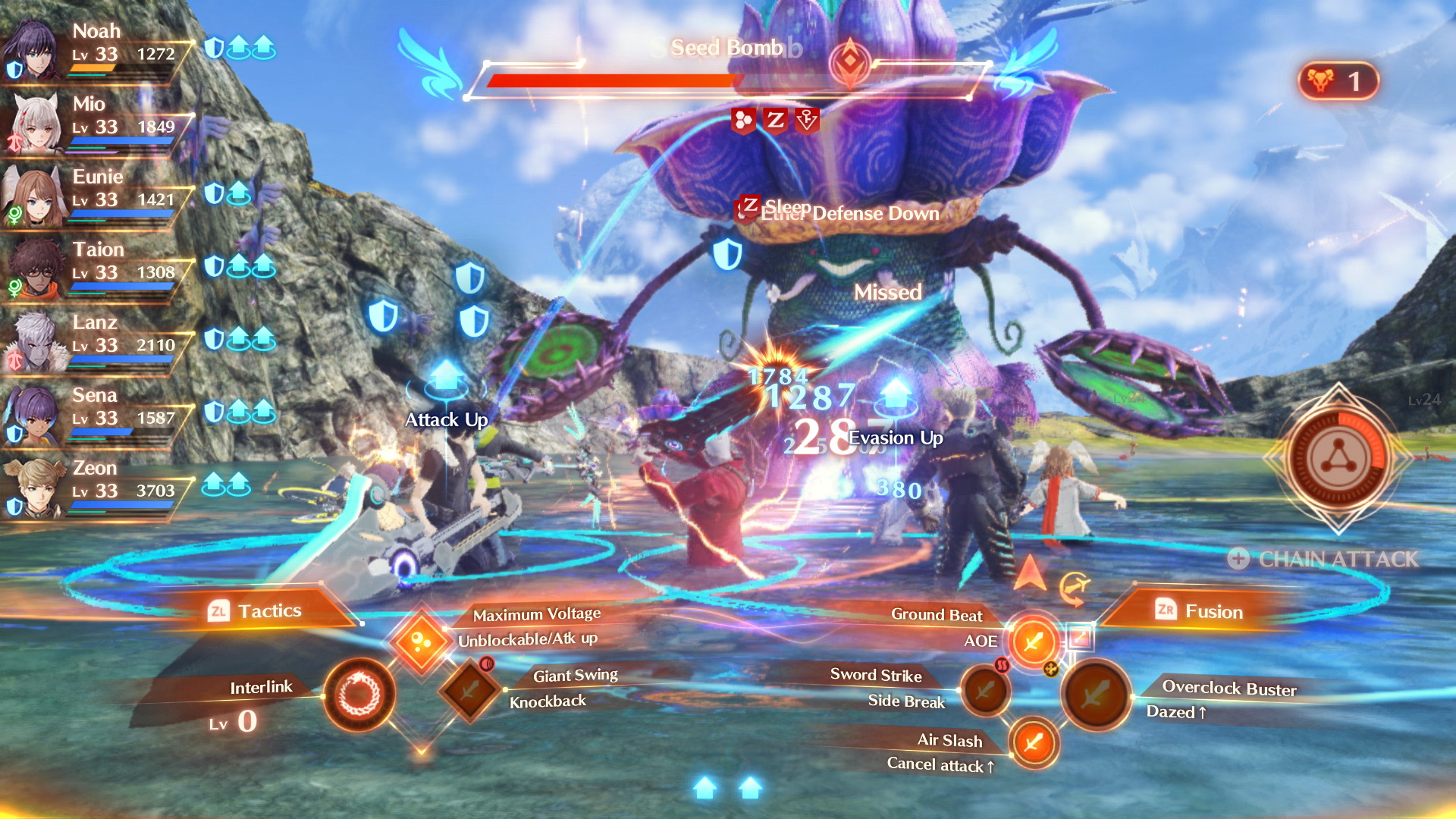 Xenoblade Chronicles 3 is the best game in the series yet, and despite a few issues like burying the player in tutorials and some story bits that could have been handled better, the game is a real treat for RPG fans. There's more to do and more reasons to do it, and whether you're coming off one or both of the previous games or jumping in fresh, you'll find a suitably epic adventure waiting for you. A fantastic Nintendo Switch exclusive role-playing game.
Runner-Up: Persona 5 Royal ($59.99)
Best Puzzle Game
Portal Companion Collection ($19.99)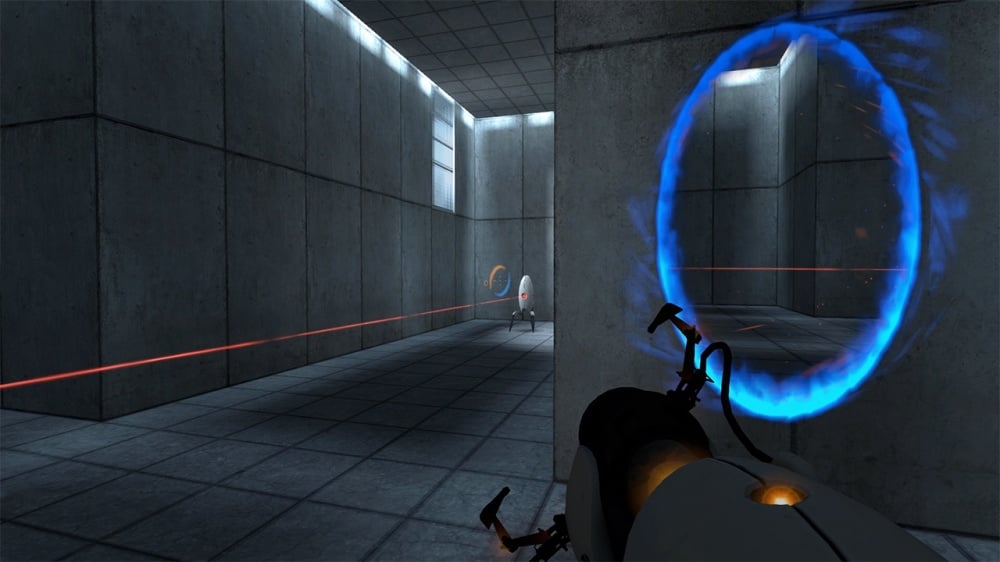 Surely just about everyone has played Portal by now? Perhaps not all of you have played both, though. But even if you played the games before, they lend themselves extremely well to replays. A silly physics puzzler with excellent map designs and amusing story content, Portal may have been born as a bonus game of sorts but it quickly took on a life of its own. The sequel fleshes that experience out in many satisfying ways. And you get both of them here, for a piddling twenty dollars! Now that's what I call a triumph.
Runner-Up: Cleopatra Fortune: S-Tribute ($14.99)
Best Action Game
Bayonetta 3 ($59.99)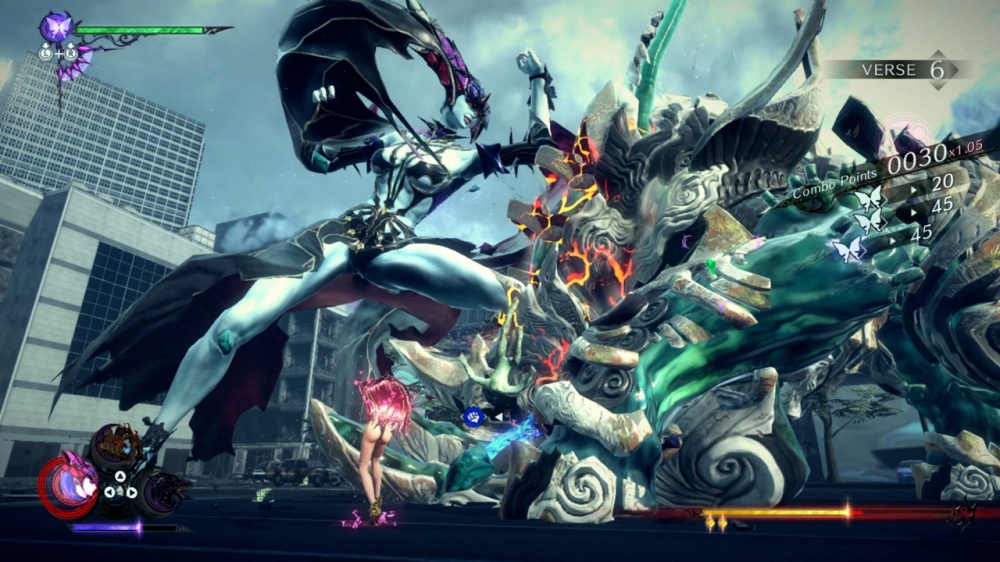 Bayonetta 3 is a great game, among the best in its category. The set pieces are wild, the story is wilder, and the moment-to-moment action will keep your knuckles white all the way through. There are choices made here, both in terms of the narrative and the overall design, that I think could have gone another way and made for an even better game. There's also no question that the performance issues are disappointing in a genre where split-second timing is so crucial. Still, Bayonetta 3 carries the ball for the series well enough, and given how high that bar is it's little wonder why it's taking home this prize.
Runner-Up: NieR:Automata The End of YoRHa Edition ($39.99)
Best Sports Game
MLB The Show 22 ($59.99)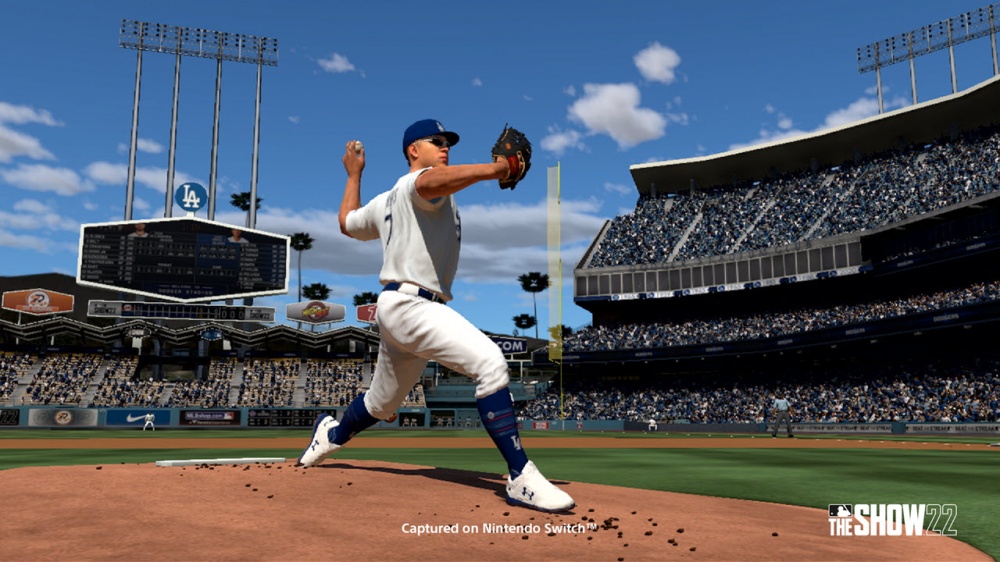 Once you get past the amusement of seeing a PlayStation Studios game on a Nintendo console, you can't help but appreciate what a fine game of baseball this is. For all the games in the Nintendo Switch library, one of the weak points has been in the category of licensed sports. Well, you won't find a better Major League Baseball game anywhere than MLB The Show, and this Switch port is a solid one. I'm not even particularly into the Great American Pastime, and I had a ton of fun with this one.
Runner-Up: Nintendo Switch Sports ($39.99)
Best Racing Game
Wreckfest ($39.99)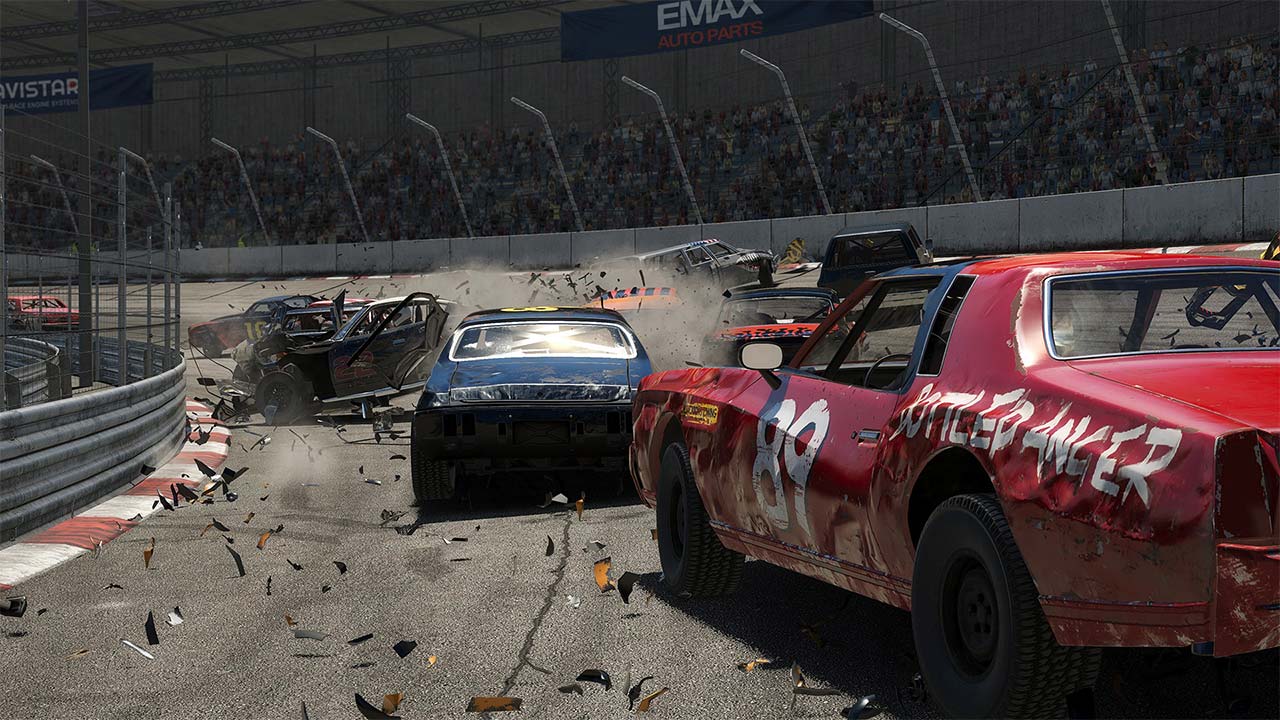 If you're looking for a version of Wreckfest that you can take with you, this Switch port is more than respectable enough to suit the job. For those completely new to the game, you'll find this to be an excellent choice if you're looking for a somewhat more destructive racing experience than the norm. It's packed with content and the over-the-top racing and slick physics bring back fond memories of car-wrecking racers of the past. It's been slightly over-shadowed by the incredible mobile port, but it's still worth a spin on Switch.
Runner-Up: Slipstream ($9.99)
Best Fighting Game
Persona 4 Arena Ultimax ($29.99)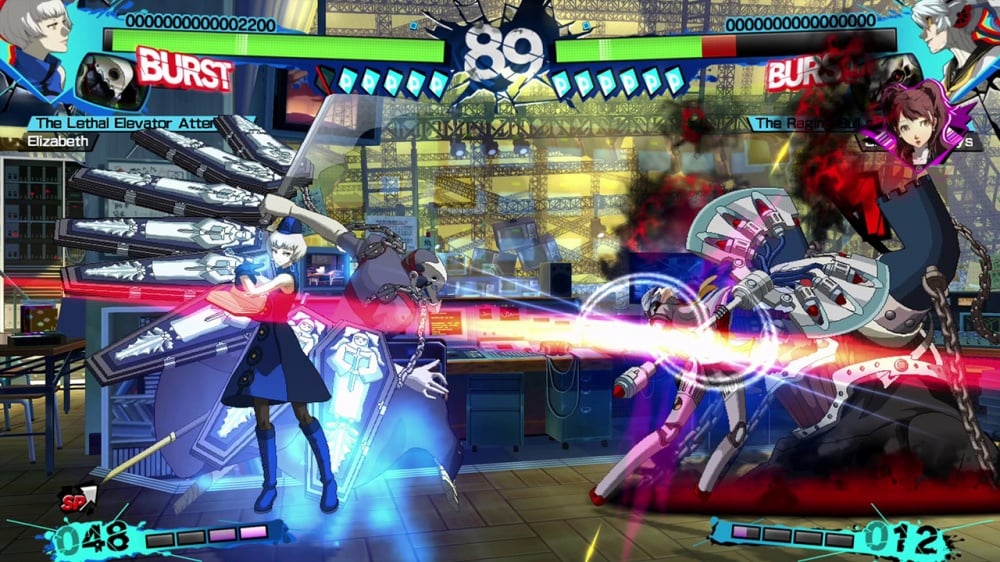 Persona 4 Arena was a great fighting game that introduced many Persona fans to the world of Arc System Works' superb 2D fighters. It had a lot of DLC and saw an enhanced version release in the form of Persona 4 Arena Ultimax on PS3 and Xbox 360. Atlus took a while to bring it to modern platforms with it only hitting Switch, PC, and PS4 earlier this year. This new version of Persona 4 Arena Ultimax includes almost all prior paid and free DLC making it a great value proposition for newcomers and Persona fans. The only downside is the online netcode on Switch isn't as good as on PS4 and PC. It isn't terrible, but if you do care about online play more than anything else, keep that in mind. –Mikhail Madnani
Runner-Up: Them's Fightin' Herds ($19.99)
Best Music/Rhythm Game
Taiko no Tatsujin: Rhythm Festival ($49.99)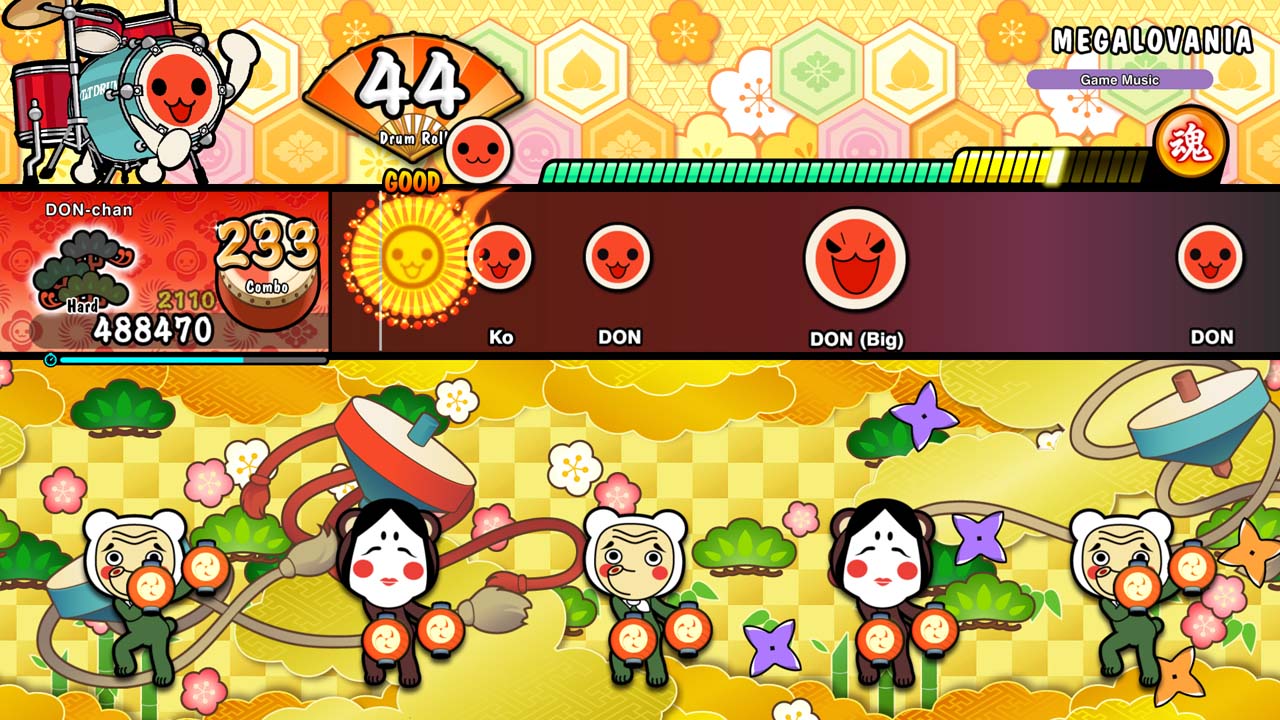 The Taiko no Tatsujin series is well-established enough now in the West that I probably don't need to tell you what it's all about. Grab your drum controller or use one of the other fine control methods and drum along to a wide array of tunes. Once you've gotten tired of the 76 included songs, you'll find a massive selection of additional songs via DLC and the Taiko Music Pass subscription. Get drumming! Don!
Runner-Up: Melatonin ($14.99)
Best Party Game
Teenage Mutant Ninja Turtles: Shredder's Revenge ($24.99)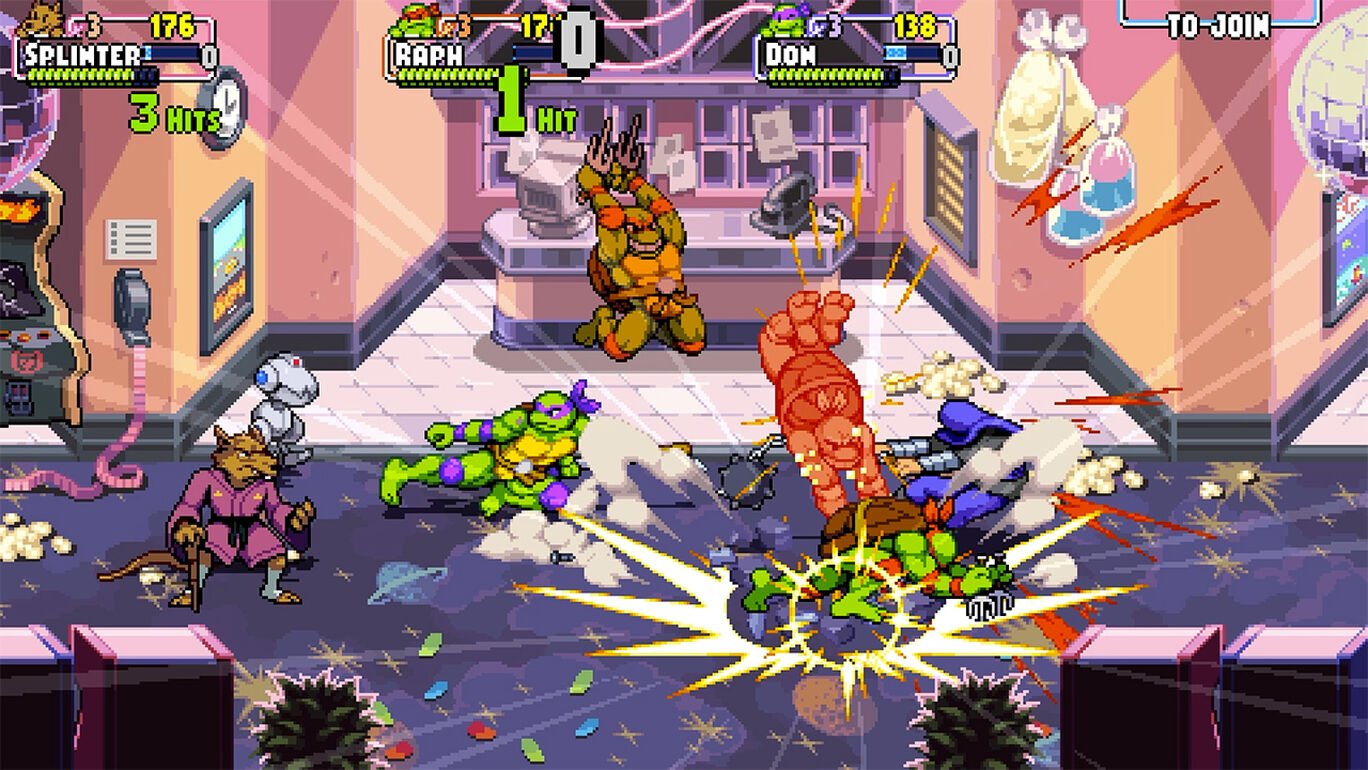 What a good year to be a Teenage Mutant Ninja Turtles fan. Not only did we get a dream collection of classic Konami TMNT games, we also got a brand-new brawler that not only lived up to the best of those games but surpassed them. If Streets of Rage 4 modernized and polished up the SEGA-style brawler, Shredder's Revenge does the same for the Konami-style brawler. It's also packed to the gills with great TMNT fan service, providing lots of those fun little details that are the sprinkles on top of any great beat-em-up. Not the traditional kind of party game, but I guarantee if you have six people, six controllers, and this game, you'll have a fantastic time.
Runner-Up: OlliOlli World ($29.99)
Best Metroidvania Game
Record of Lodoss War -Deedlit in Wonder Labyrinth- (24.99)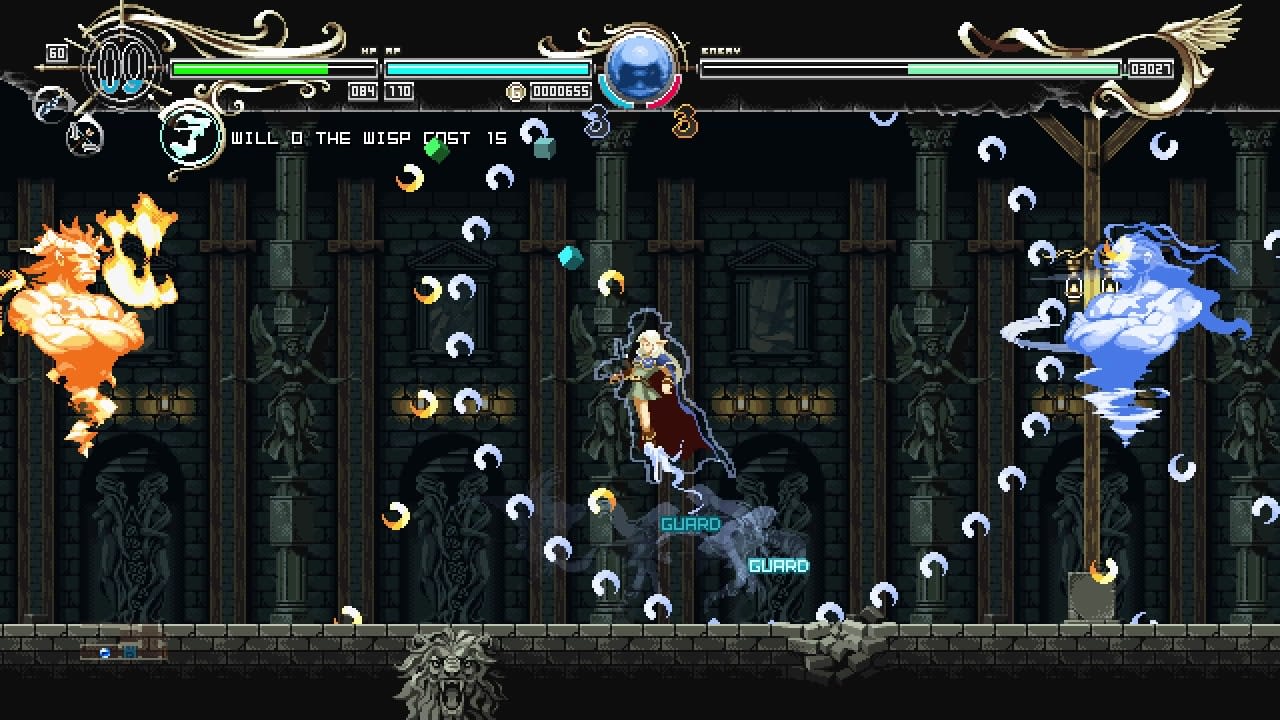 While this game doesn't do a whole lot to shake up the Metroidvania formula and its story is going to be largely nonsensical to those unfamiliar with the somewhat vintage Record of Lodoss War property, the controls are tight, the pacing is brisk, and the map designs are strong. It's a very pleasant Metroidvania experience, and the six or so hours it takes to finish go by in a flash. Those who love Symphony of the Night in particular will find this game wonderfully familiar in all the best ways. I doubt Deedlit in Wonder Labyrinth will inspire many imitators of its own, but it's very well-done.
Runner-Up: Infernax ($19.99)
Best Adventure Game
TUNIC ($29.99)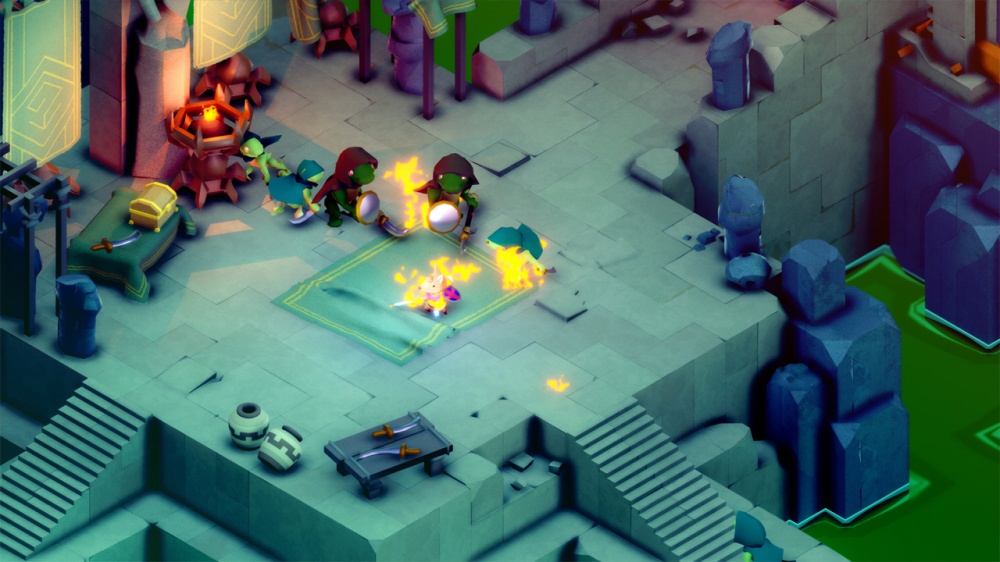 If you don't mind a game that isn't big on going easy on the player, you should give TUNIC a look. It's gorgeous, clever, challenging, and simply a joy to pick away at. While it is quite difficult by default, there is an impressive number of options for those who want to tailor the game to their preferences. This Switch port, while obviously not quite up to the versions on other platforms from a technical standpoint, is very good and more than capable of delivering the experience to players. Really something special.
Runner-Up: Return to Monkey Island ($24.99)
Best FPS/Shooting Game
Splatoon 3 ($59.99)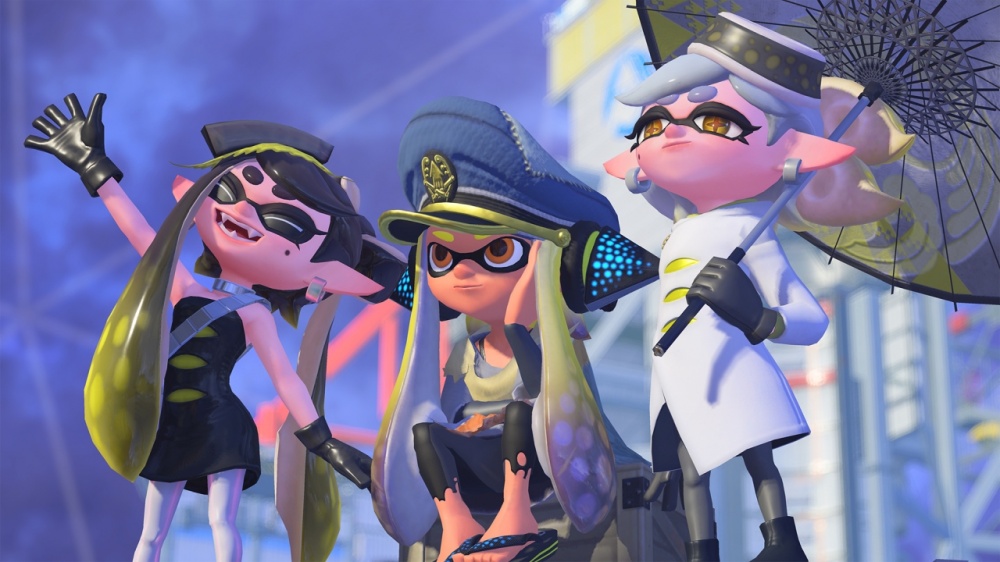 Splatoon 3 is a great new chapter in a fantastic series. While more of an evolution than a revolution, it adds enough new things to liven things up for veteran players while also being the new de facto point of entry for new players. I'm not really sure where Nintendo can take the series from here, but I suppose that's a problem for a couple of years from now after the team has done its thing updating this game. For now, I think we all have enough room in our lives for another helping of colorful, charming, ink-flinging action.
Runner-Up: Prodeus ($24.99)
Best Narrative Adventure Game
13 Sentinels: Aegis Rim ($59.99)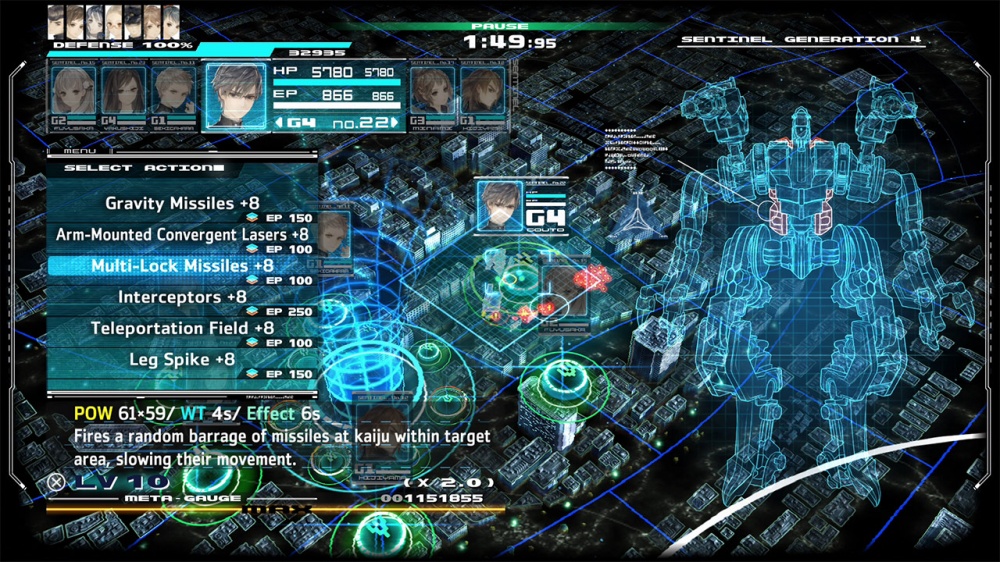 13 Sentinels: Aegis Rim felt like a game that wouldn't ever release with delays, platforms being cut, and plain uncertainty around its release. When it finally hit PS4 back in 2020, it was my game of the year. The blend of multiple stories, timelines, sci-fi tropes, and Vanillaware's signature gorgeous aesthetic made it unforgettable. When it was announced for Switch, I was very excited for it since both the visual novel style adventure gameplay and the combat sections would feel right at home on Switch. The port ended up being the best way to play 13 Sentinels: Aegis Rim if you have an OLED switch for the display. If you enjoy unique storytelling and sci-fi narratives, get this as soon as possible. –Mikhail Madnani
Runner-Up: AI: The Somnium Files -nirvanA Initiative ($59.99)
Best Strategy Game
Tactics Ogre: Reborn ($49.99)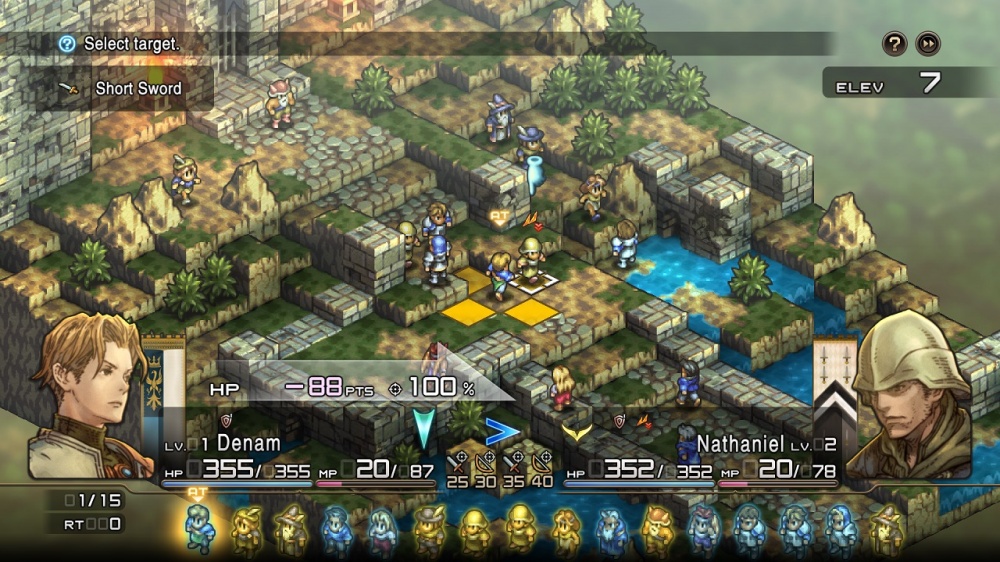 Tactics Ogre: Reborn is a excellent refresh of one of the all-time classics of the genre. Those who have any love at all for the genre owe it to themselves to play it if they haven't before, and even those who have tried another version in the past will find enough improvements and differences to make it worth wading in again. A fine treatment of a game that only seems to get better with age. This was a very competitive category this year, and it speaks to just how good the core game here is that Tactics Ogre was able to edge out its peers.
Runner-Up: Mario + Rabbids: Sparks of Hope ($59.99)
Best Board/Card Game
SNK Vs. Capcom: Card Fighters' Clash ($7.99)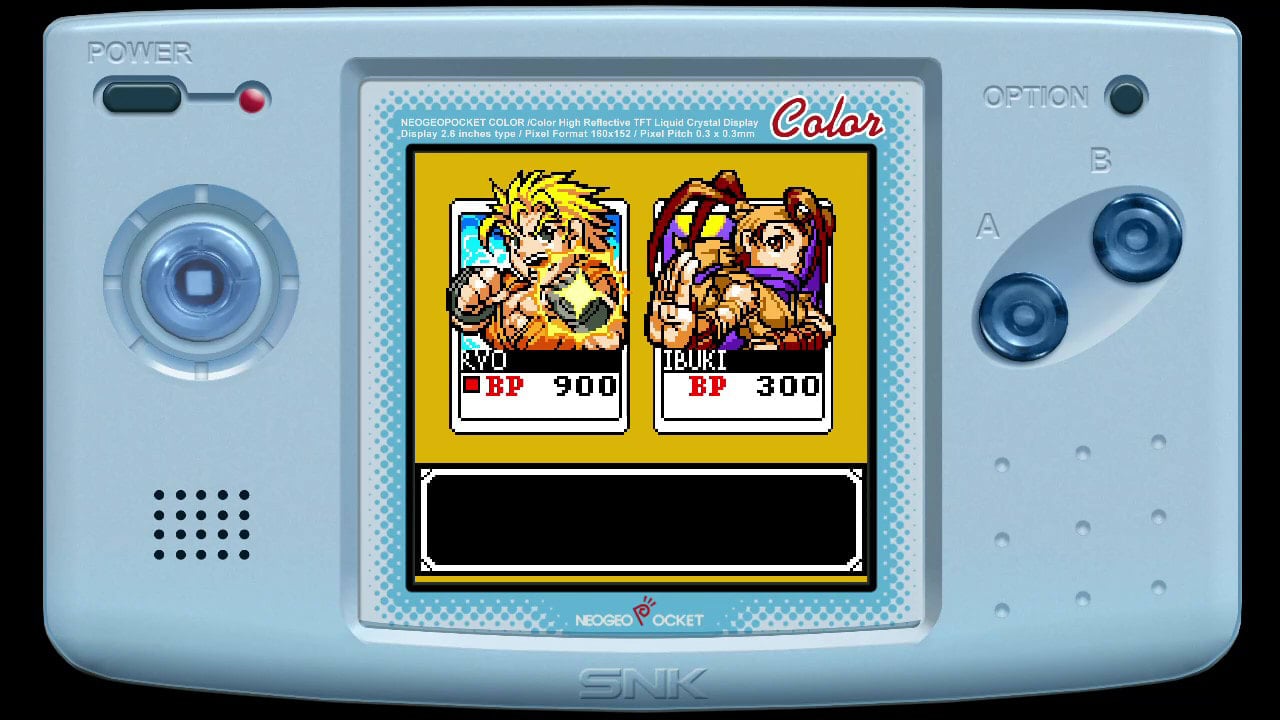 SNK Vs. Capcom: Card Fighters' Clash was one of the most popular games on its console, and even now it's easy to see why. It's one of those games that gives back the more you put into it, and Code Mystics has done just about everything possible to make sure you can enjoy it to the fullest. Those curious about what the NEOGEO Pocket Color had to offer beyond its excellent fighting games will want to pick this up, and it goes without saying that card game fans should dive in on this one as well. This is also available as part of the NEOGEO Pocket Color Selection Vol. 2 collection if you want a bit more bang for your buck.
Runner-Up: Steve Jackson's Sorcery! ($24.99)
Best Collection
Atari 50: The Anniversary Celebration ($39.99)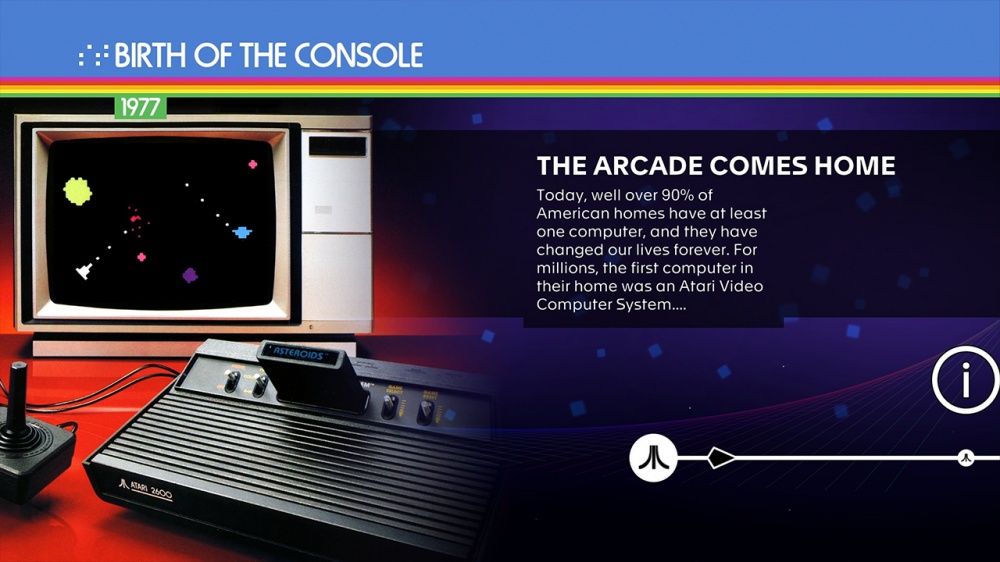 Can a retro game compilation get by solely as an educational look into gaming history? Atari 50: The Anniversary Celebration offers the most compelling evidence yet that yes, they can. The nice thing about this set is that it doesn't have to get by on that alone. There is a nice mix of games here that is worth diving into. That being said, the outstanding walk through history is the most impressive and fascinating part of this endeavor, bringing new life into the games it talks about. An essential work for all fans of gaming history.
Runner-Up: Teenage Mutant Ninja Turtles: The Cowabunga Collection ($39.99)
Best Simulation Game
Two Point Campus ($39.99)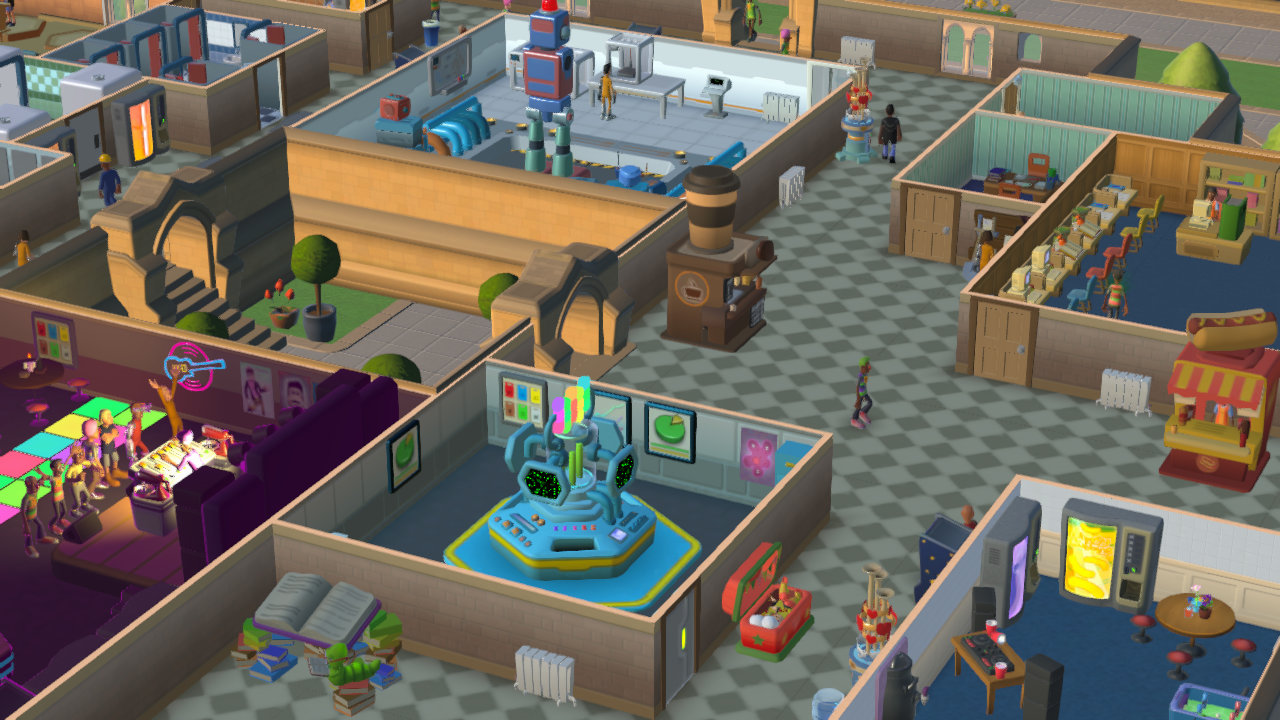 Two Point Studios and Sega's business simulation game Two Point Campus released on all consoles and PC platforms this year. It took the charm and addictive gameplay of Two Point Hospital and improved on everything in a new setting. Not only did it get a good Switch port compared to other consoles, but Sega also went above and beyond with the physical release. Following the launch of Two Point Campus, it even got amazing paid DLC and is one of the best games I've played on Switch this year. -Mikhail Madnani
Runner-Up: Dorfromantik ($14.99)
Best DLC
Monster Hunter Rise: Sunbreak ($39.99)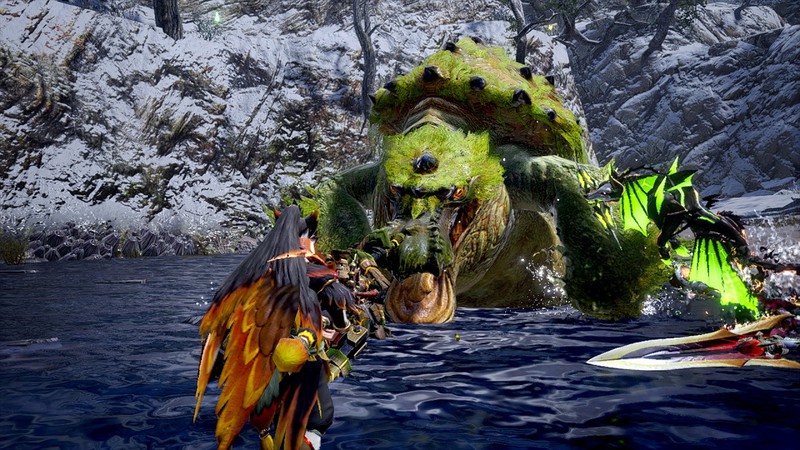 Monster Hunter Rise: Sunbreak took a solid base in Monster Hunter Rise and elevated it to be the peak of the series alongside Monster Hunter World: Iceborne. Not only is Monster Hunter Rise: Sunbreak a fantastic DLC for the game, but Monster Hunter Rise: Sunbreak with the base game is superlative right now, and one of the best experiences you can have on Nintendo Switch. I was already blown away by how good it was at launch, but each free update keeps making this one of the easiest recommendations for any Switch owner. -Mikhail Madnani
Runner-Up: Mario Kart 8 Deluxe – Booster Course Pass ($24.99)
That's it for the 2022 Genre Awards, friends. Don't forget to check out the rest of our Best of 2022 content, including the soon-to-come Best Switch Games of 2022 list. Hopefully you'll find something good to play among the games in these Genre Awards. And like I said above, if you have some games you want to boost, please comment below! As always, thanks for reading!